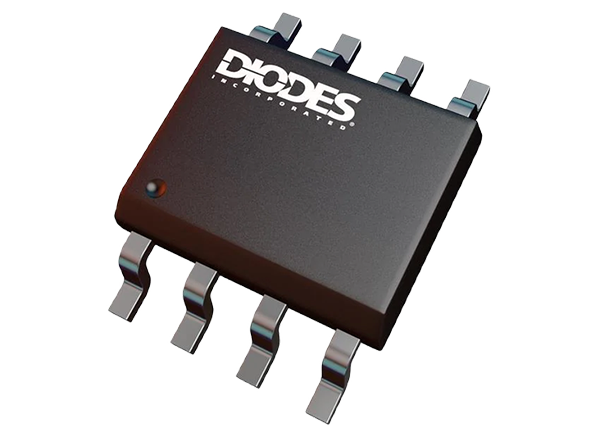 Diodes Incorporated AP3928 Universal AC Step Down Power Switcher is intended for home appliances and IoT applications with a non-isolated buck solution. The AP3928 integrates a 700V high-performance MOSFET and coordinates with a single-winding inductor. This high-level integration results in fewer external components and allows a low bill of materials (BOM) cost solution.
The Diodes AP3928 Universal AC Step Down Power Switcher delivers a high output current, excellent constant voltage regulation, and high conversion efficiency. The peak current and switching frequency continuously reduce as the load decreases, enabling superior performance at light load and improving overall system efficiency.
Multiple protection features on the AP3928 switcher enhance the system's safety and reliability. These protections include overtemperature protection, under-voltage lock function, output short protection, overload protection, and open-loop protection.
The AP3928 is offered in the SO-8 (standard) package.
Features
Universal 85VAC to 300VAC input range
Internal MOSFET of 700V
1.1A Typical maximal peak current
Maximum 600mA rated output current
Up to 10W output power
<30mW with External bias no-load power consumption
Frequency modulation to suppress EMI
OTP (Overtemperature protection), OLP (Overload protection), SCP (Short-circuit protection)
Fewer components
Low audible noise solution
SO-8 (Standard) package
Totally lead-free and fully RoHS compliant
Halogen and antimony free, "green" device
Application Diagram
more information: https://www.diodes.com/part/view/AP3928/