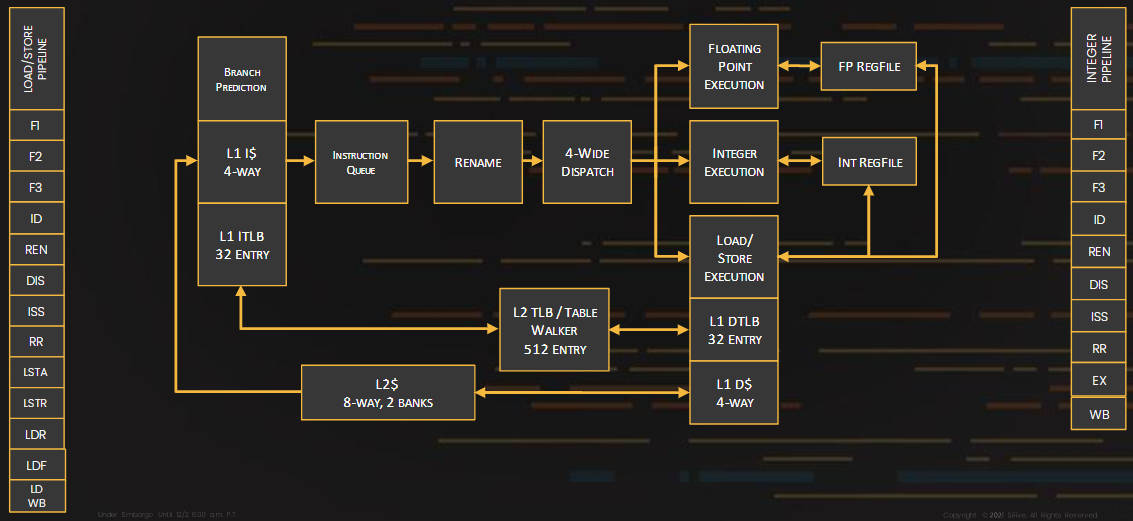 The two companies have already collaborated, using SiFive's 'Performance P550' processor and Intel PCIe and DDR interfaces to build the 'Horse Creek' Risc-V development platform.
"We're excited to extend our relationship with IFS to ensure the full SiFive Risc-V processor portfolio is available to IFS customers, including the recently-announced Performance P650 processor," according to SiFive. P650 "extends Risc-V into new markets including automotive, AI/ML, client computing, data centre and mobile".
Announced in December, SiFive claims the P650 will have 40% more performance per clock cycle that the P550 – up to 11+SPECInt2006/GHz – and has architecture enhancements improve maximum clock frequency – together adding to 50% performance gain over the P550.
Performance can be scaled, with sixteen cores in a coherent complex, platform-level memory management and interrupt control being the maximum configuration. Support is included for the Risc-V hypervisor extension for virtualisation.