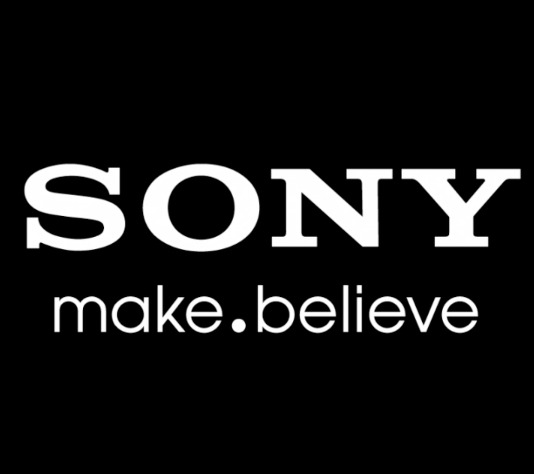 | | |
| --- | --- |
| As for manufacturing electronic products for the consumer markets, Sony is not only a pioneer, it's also a leader in this domains so no surprise to know that it was ranked 105th list of Fortune Global in 2017.  In comparison from humble beginnings coupled with longevity the company has become massive with numerous businesses towards Global consumers and professional markets including entertainment, electronics, gaming and others. | |
Latest SmartPhones since they began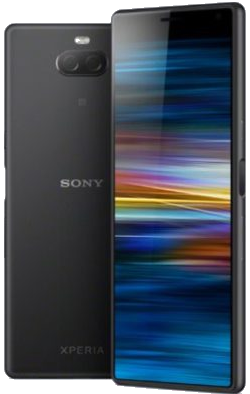 Xperia XA3 Ultra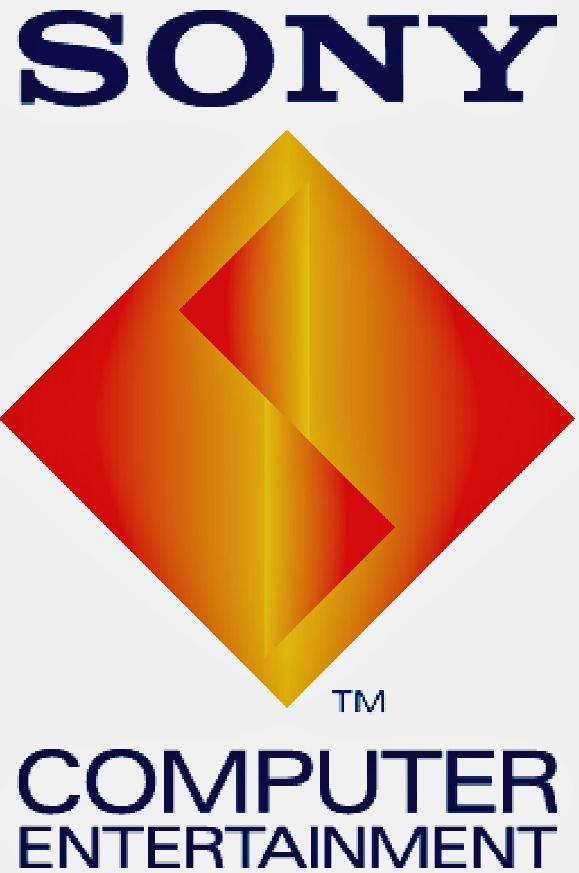 It is one of the most comprehensive entertainment companies in the world with incorporated sectors such as Sony Interactive Entertainment, Pictures, Mobile and Music, just to name a few.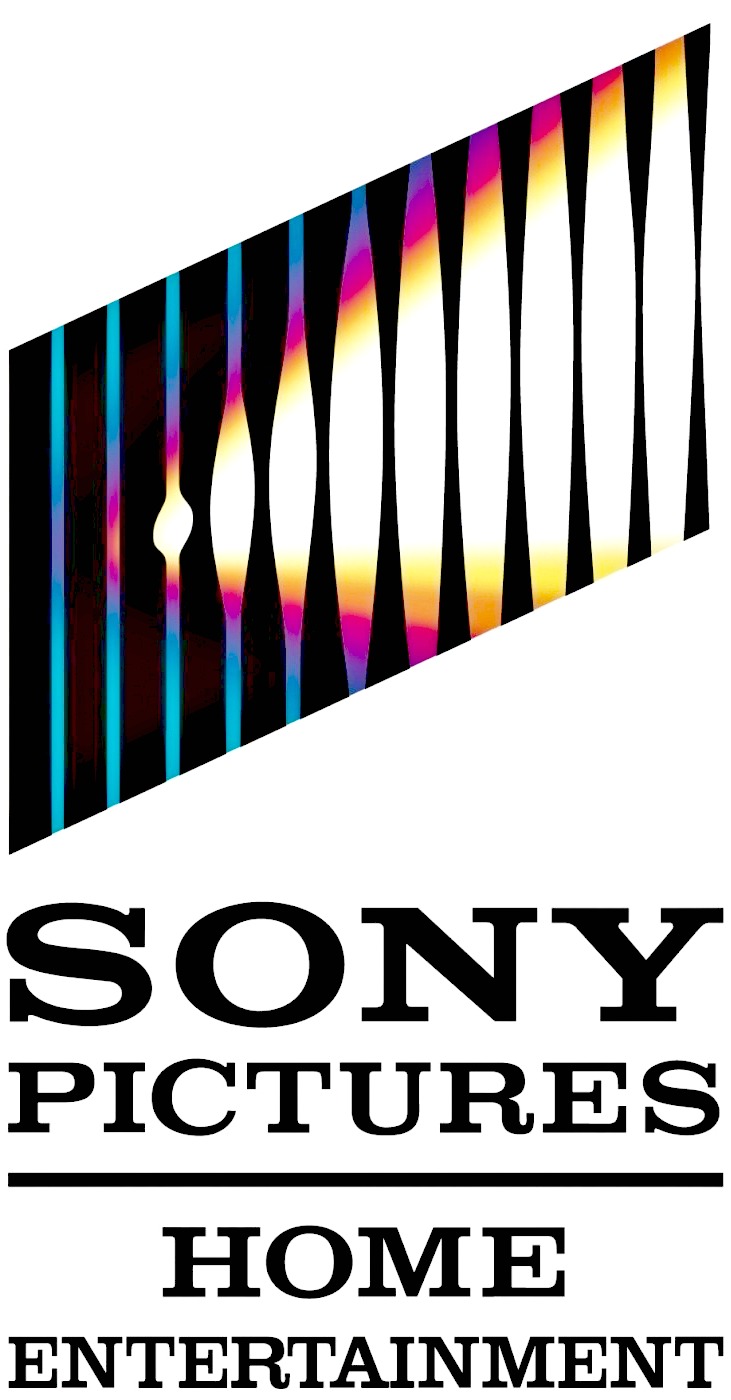 The company is a Japanese multinational corporation headquartered in Kōnan, Minato Tokyo.  Founded by Masaru Ibuka and Akio Morita on 7 May the company began with a capital of only ¥190,000 and a total of eight employees in May 1946; 71 years ago in Tokyo Japan.  The company's current slogan is BE History.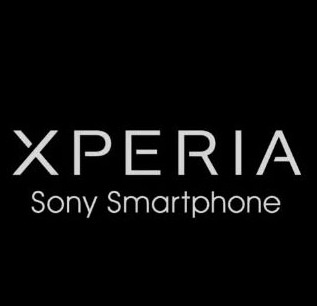 2021

It initially started as a company called Tokyo Tsushin Kogyo, in 1946 when Masaru Ibuka opened an electronics shop in Tokyo, then Ibuka was joined by Akio Morita In 1958 the company changed its name to "Sony".
---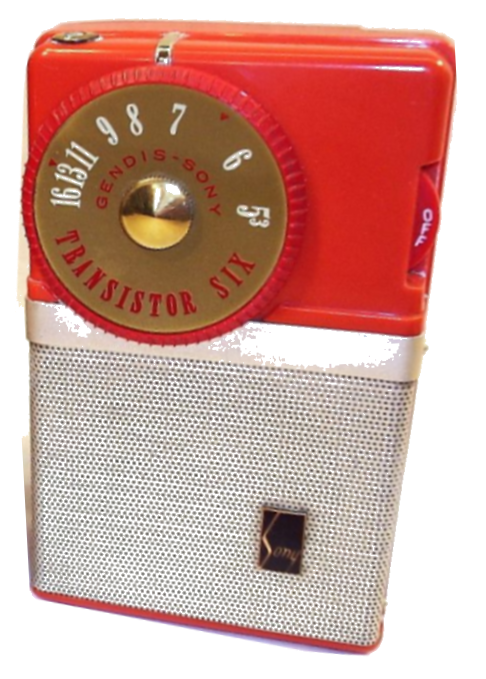 Sony broke into the Global market with the Sony TR-63 radio
The TR-55 Transistor Radio was their very first branded product released in 1955, however must be noted again, that the company name changed to Sony in January 1958.  And then they broke into the Global market through U.S with the Sony TR-63 radio this could be considered as the beginning of the new industry of personal consumer microelectronics.
| | |
| --- | --- |
| Sony Goes Global | American teenagers started buying these walkmans of that era in the millions.  This helped push Sony to international status as a big player when it came to electronics manufacturing. By the end of 1968 Sony had shifted out over 4.5 million units. |
---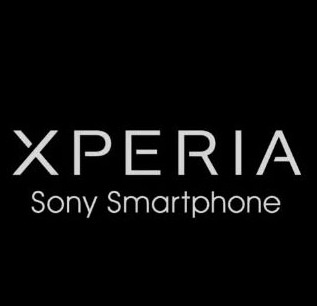 2020
---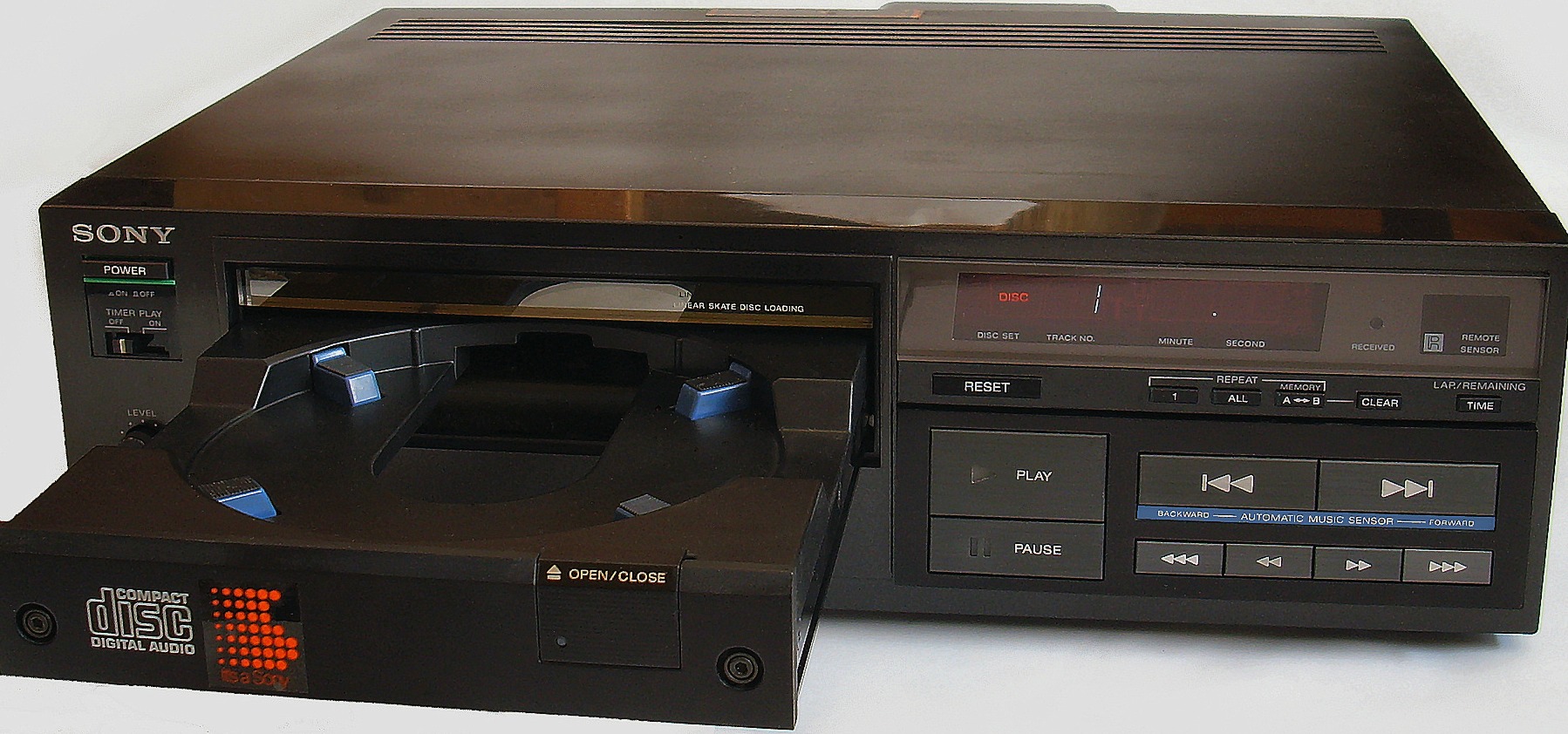 The Sony CDP-101, the first CD audio player to market
Sony is versatile and diverse, it invested in the development of the Compact Disc in the 1970s and 1980s. Sony introduced the CDP-101, the first CD audio player to market, on October 1, 1982 at $900.
| | |
| --- | --- |
| | When the first players surfaced it attracted widespread usage in Japan and Europe and of course every body knows about the Sony PlayStation in the early 1990s. |
Sony has been directly and solely responsible for introducing many of the most popular recording formats of our time, including the Compact Disc, floppy disk and the Blu-ray Disc.  In other words Sony created standards for new recording and storage technologies for the consumer and business sectors globally.

| | |
| --- | --- |
| Blu-Ray Disc | Compact Disc |

| | |
| --- | --- |
| Floppy Disk | |
---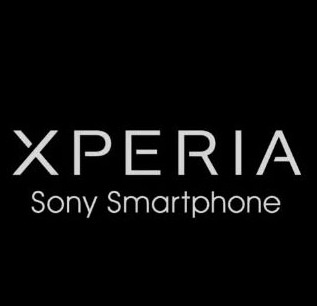 2019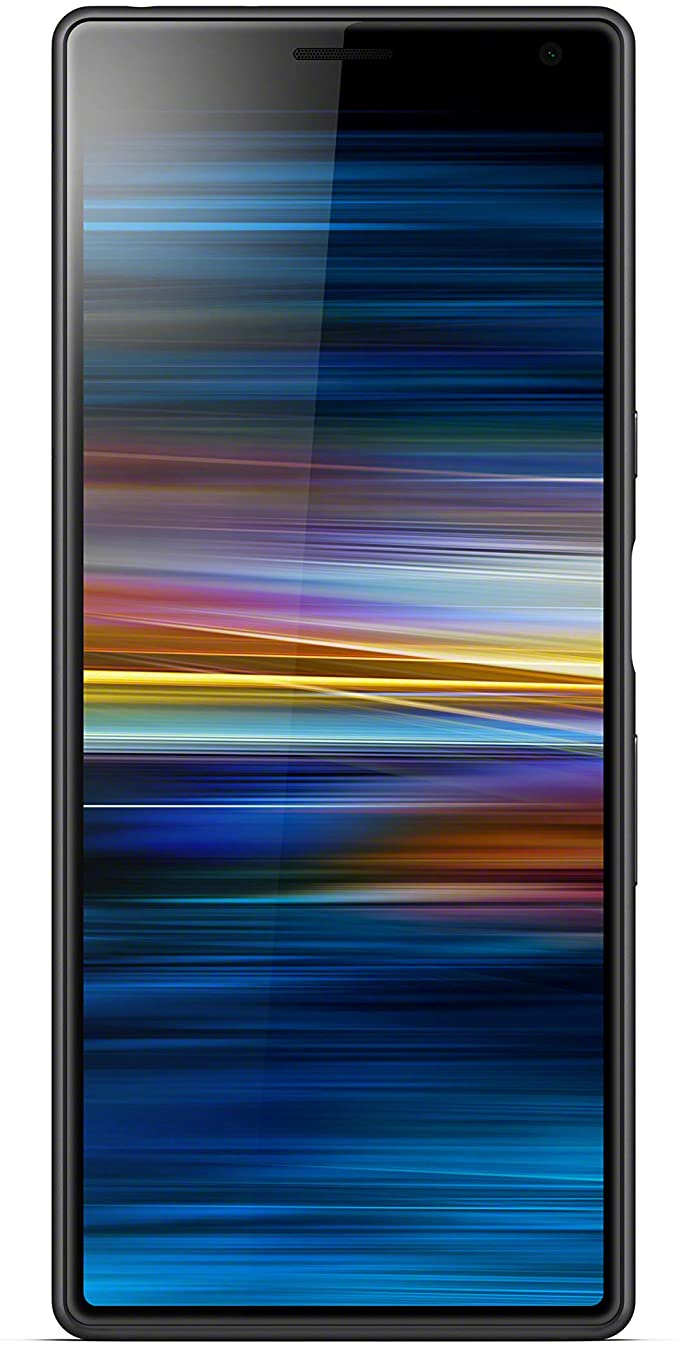 Sony Xperia 10
---
Looking at audio recording, now this can be agued as Sonys most iconic electronic product of all time, in the form of the world's first portable music player using the compact cassette  format.  Released in 1979 they called it "the Walkman " and then Sony  introduced the MiniDisc format in 1992.

 
Releasing the Discman In 1984, was basically no surprise, it was a natural progression which extended their Walkman brand to portable CD products too.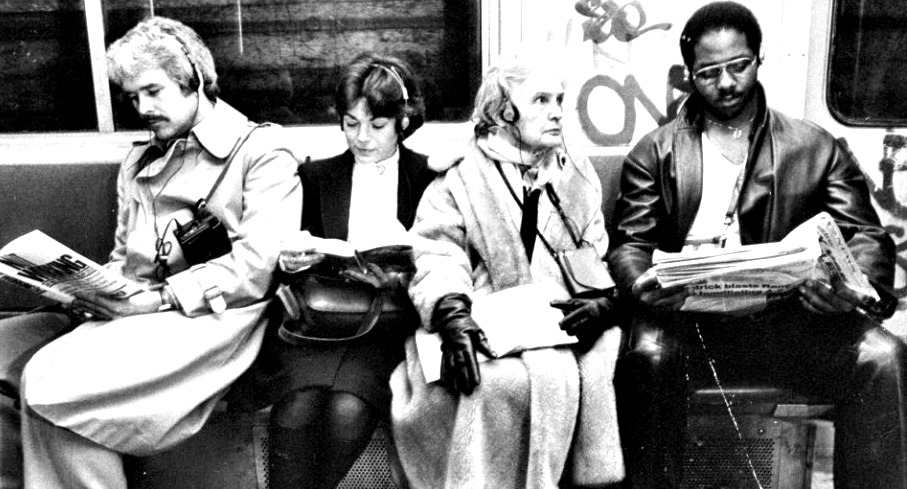 ---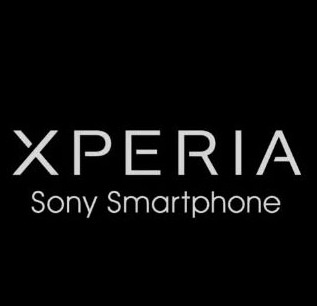 2018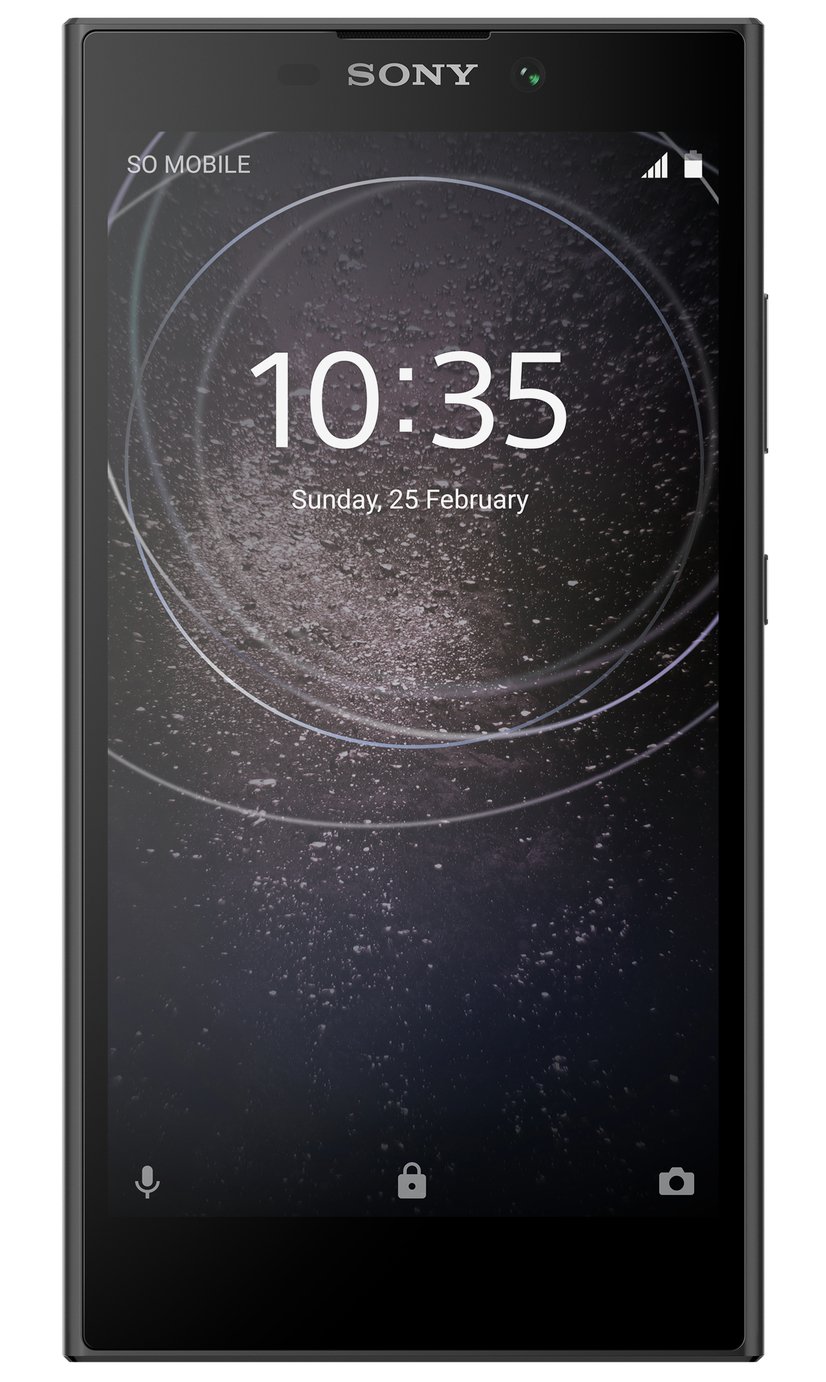 Sony Xperia L2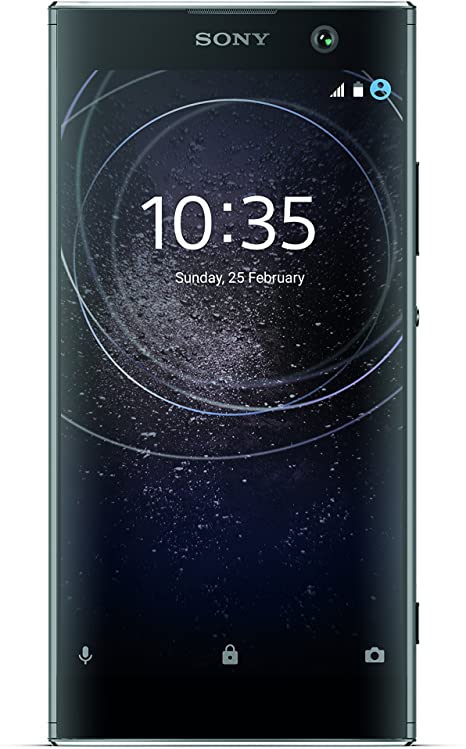 Sony Xperia XA2

Sony Xperia XA2 Plus
---
| | |
| --- | --- |
| Sony are the ones who truly made music not just personal but in addition portable as well.  This was a fundamental transformation in music listening activities, by letting people to be mobile while listening to music through lightweight headphones, anywhere and anytime.  | MiniDisc Player |
| | |
| --- | --- |
| | Sony leading from the front again reinvented the industry standard Dolby Digital 5.1 surround sound format system, with a new system using eight channels (7.1) of audio creating two extra channels, compared to just six utilised by Dolby Digital 5.1 at the time in 1993. |
This Sonys more advanced proprietary motion picture digital audio format they called SDDS which stood for "Sony Dynamic Digital Sound".
---
Flash memory

In 1998 Sony come out with their memory  flash memory cards and Memory Stick format for use in Sony products such as cameras and portable music players and memory cards for their "Xperia" SmartPhones. 

Sony Memory Flash Card
| | |
| --- | --- |
| Sony Memory Stick | |
---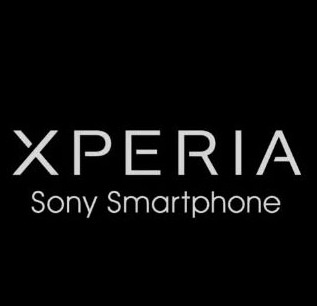 2017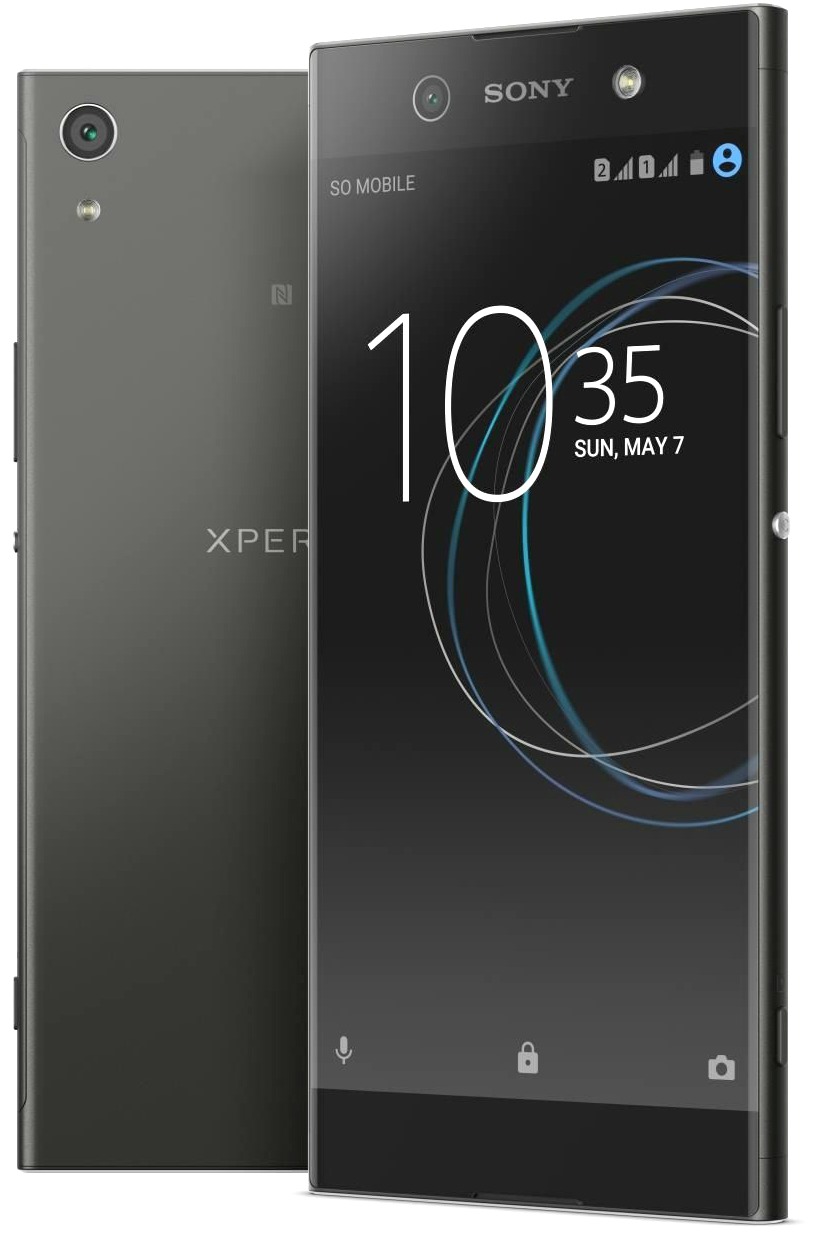 Sony Xperia XA1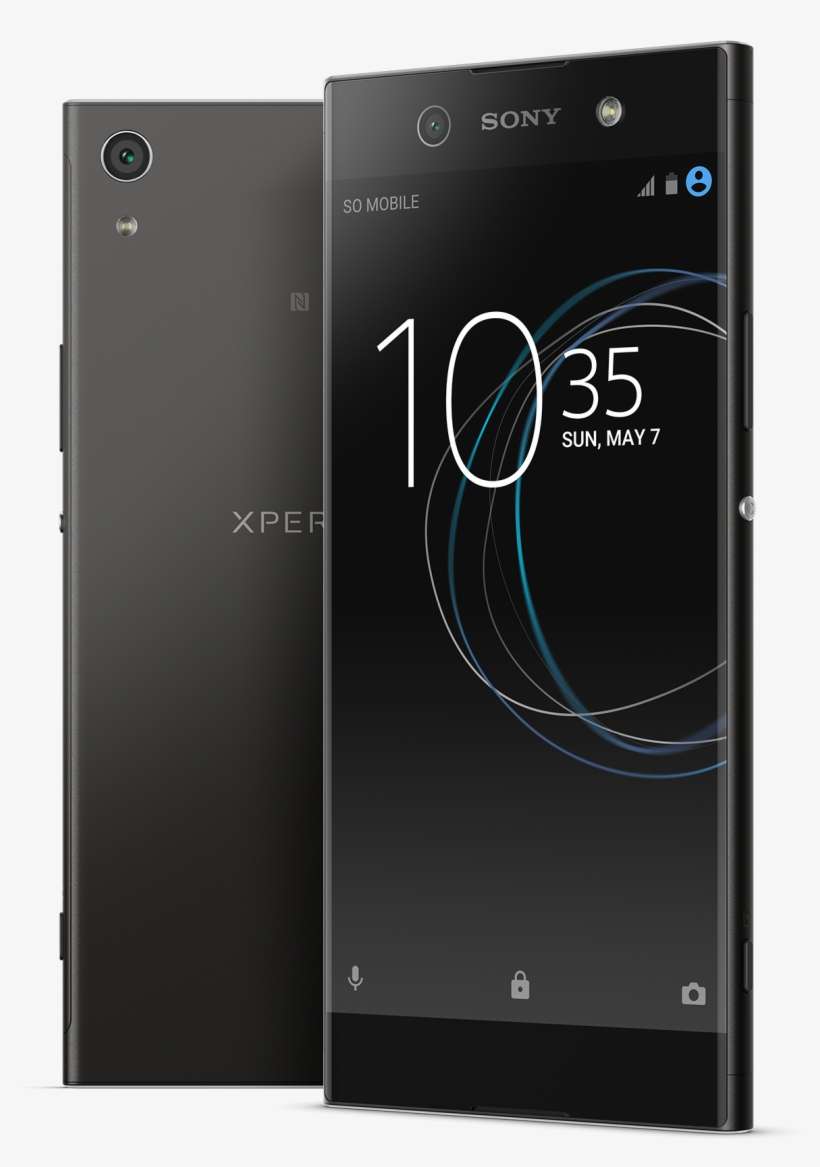 Sony Xperia XA1 Ultra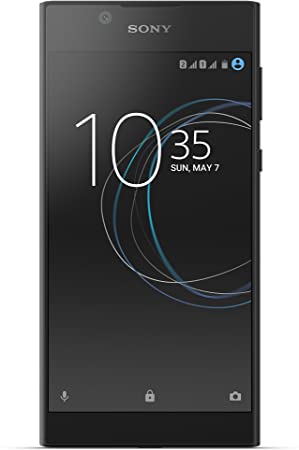 Sony Xperia L1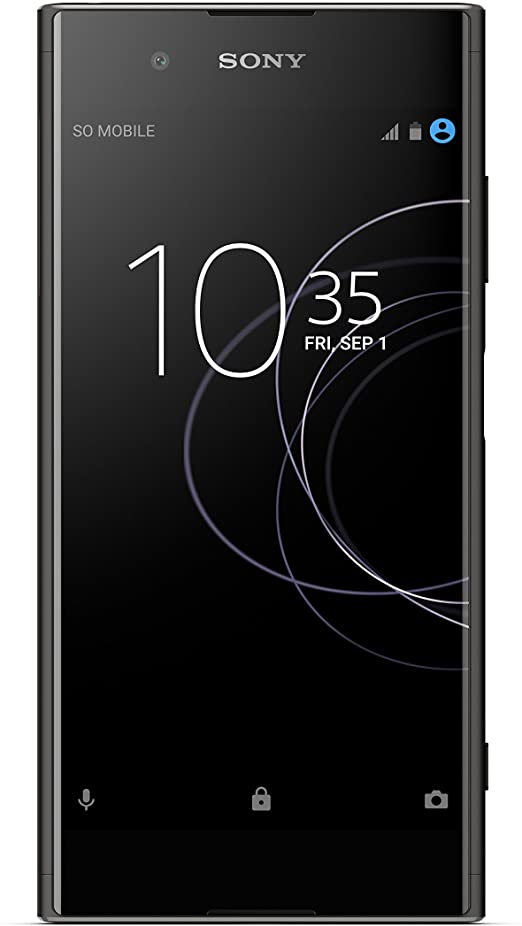 Sony Xperia XA1 Plus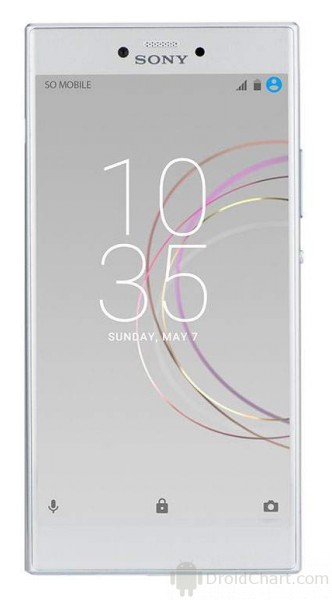 Sony Xperia R1 Plus
---

Business units

Out of all the electronics consumer manufacturers, Sony took the most interest in consumer robotics they've offered a verity of products.  The egg shaped digital music player, the dog-shaped robot called AIBO and a humanoid robot called QRIO.
Aibo – Released on May 11, 1999

Sony developed a robot that played digital music called Rolly, it's shaped like an egg.

It more than just delivered music but with robotic dancing to the music it plays as well. 
| | |
| --- | --- |
| It has wings shaped like cups (that could pass for arms) that open and close, it can rotate and spine with the aid of two wheels, and for aesthetics it has two bands of LED colored lights running around its edge, all these features can all move to the music coming out of Rolly. | Sony Rolly |
| | |
| --- | --- |
| | In mid 1998 Sony announced a prototype robot which they called AIBO that is actually a series of robot pets manufactured and designed by Sony. |
The first model for consumers was released on May 11, 1999. After this New models were introduced   until 2005 every year


Sony Aibo – All Generations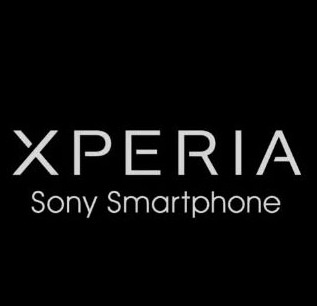 2016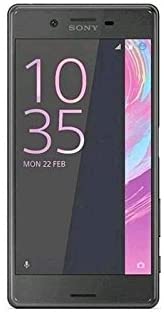 Sony Xperia XA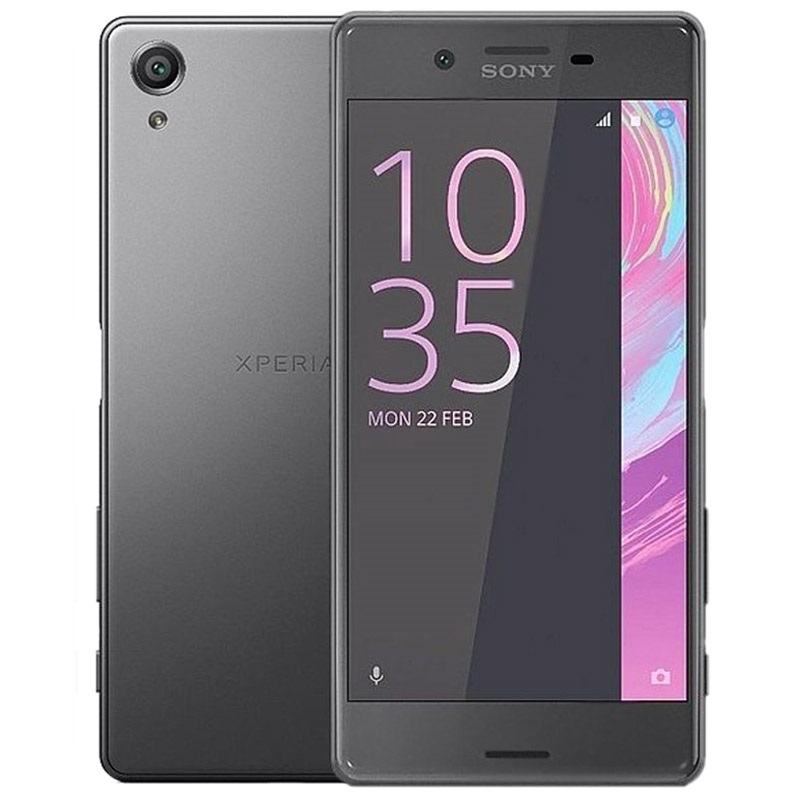 Sony Xperia X/Performance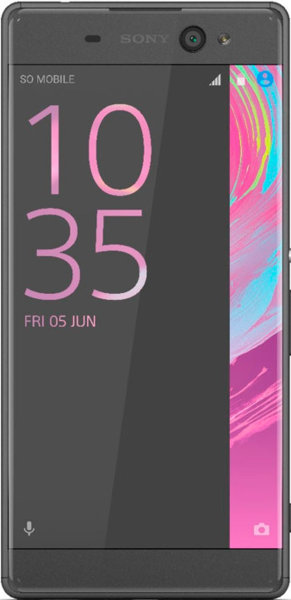 Sony Xperia XA Ultra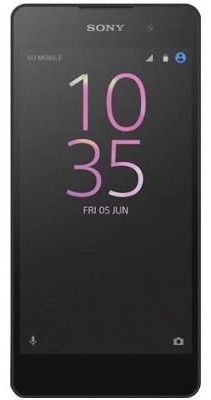 Sony Xperia E5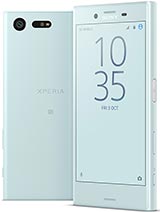 Sony Xperia X Compact
---
| | |
| --- | --- |
| The good news is that Sony is bringing back the iconic robot pet dog brand with a new model after more than ten years away. And they are calling it (you guessed it) "Aibo" model number ERS-1000 (probably got this from the T-1000 of the terminator 2 franchise). Sony claims the new Aibo programmed to bond with owners by providing them lots of love. | The New Sony Aibo-ERS-1000 – Robot Dog |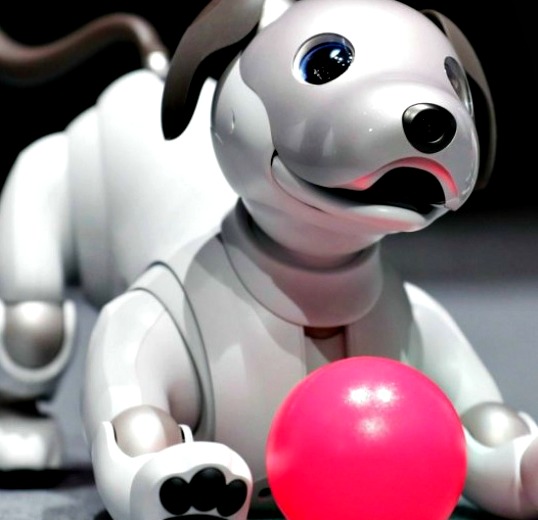 The New Aibo
It's sort of an old dog, but with new tricks, much smarter AI boasting more points to assist articulation and with more advanced motion sensors all lead by responsive voice control and best of all are the large adorable come-take-care-of-me Disney eyes that emotionally captivate. 
| | |
| --- | --- |
| And as for QRIO it stood at approximately 0.6 m tall and 7.3kg in weight. QRIO was built to make people happy and that was backed up by its slogan that's was "Makes life fun, Sony developed and marketed this bipedal humanoid entertainment robot to follow up on the success of its AIBO entertainment robot. | QRIO |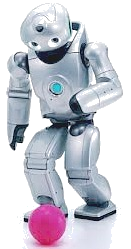 QRIO on the ball
---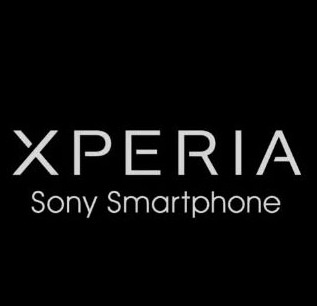 2015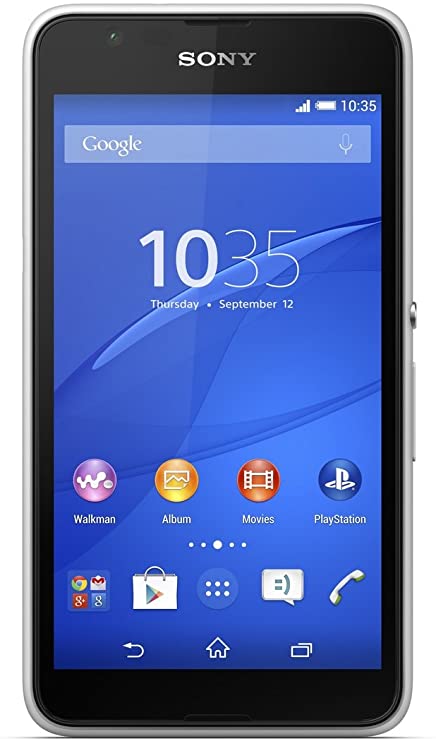 Sony Xperia E4G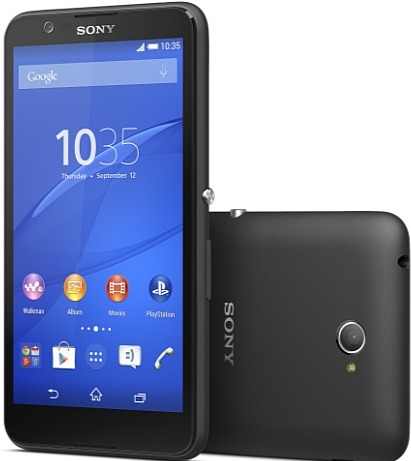 Sony Xperia E4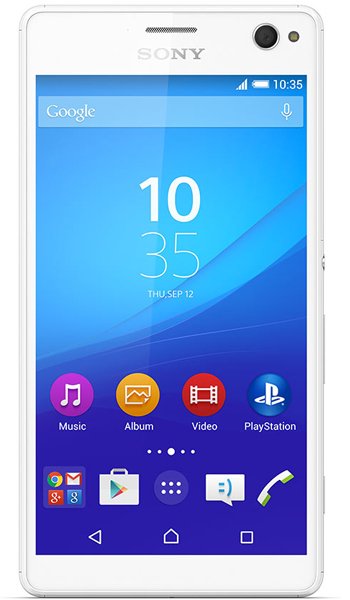 Sony Xperia C4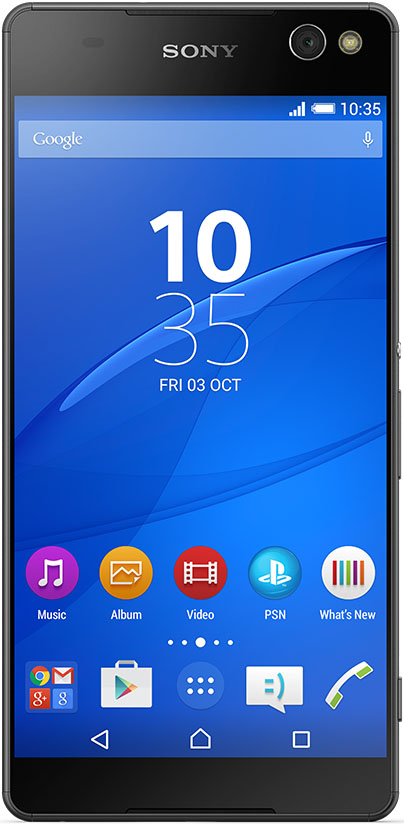 Sony Xperia C5 Ulta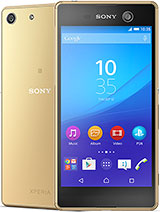 Sony Xperia M5
---
Computing

Sony did produce computers, and then left the computer business around 1990, and then entered again in 1996 under the brand name of VAIO which stood for "Video Audio Integrated Operation". 

However in February 2014 left the computer business yet again because of poor sales, VAIO was sold to Japan Industrial Partners, but Sony has a minority stake in JIP.


Sony Interactive Entertainment


The second most iconic electronic product released under Sony's "Interactive Entertainment" sector, has to be the PlayStation game consoles, released in 1994 was the first PlayStation.  And then the PlayStation 2 had more than  60% of world console sales, breaking Nintendo's long-standing record as the games console market King, suffice to say that Sony's PlayStation 2 is truly the best-selling video game console of all time, selling over 150 million units as of 2011.


,

The Original PlayStation – 1994
The Sony PlayStation 3 – 2006

PlayStation-2 (PS2)

,


And then Sony came out with a High-Definition games console with the PlayStation 3 in 2006 and the Station 3 had a Blu-ray format, the first games console to have this.

Sony has sold more than 35.9 million units of the Sony PlayStation 4 launched on 15 November 2013.
---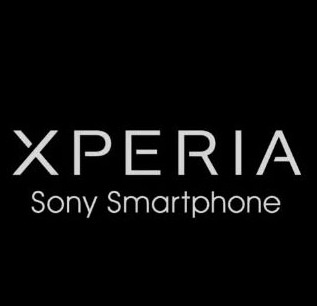 2014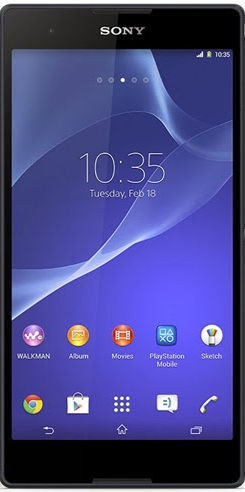 Sony Xperia T2 Ultra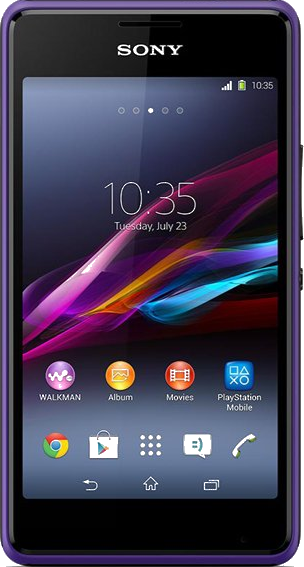 Sony Xperia E1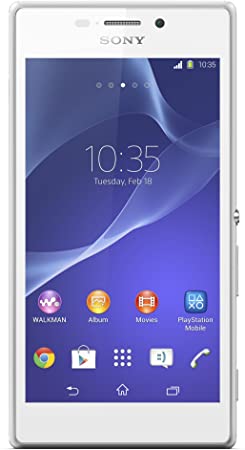 Sony Xperia M2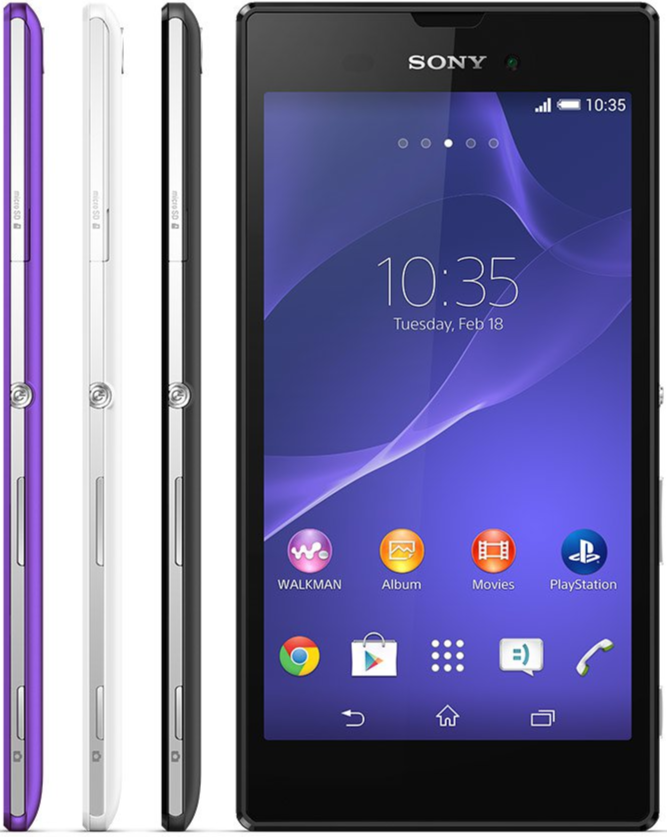 Sony Xperia T3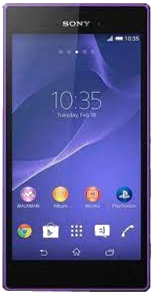 Sony Xperia Z2A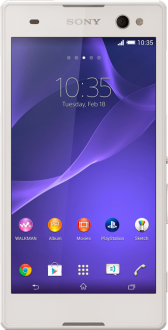 Sony Xperia C3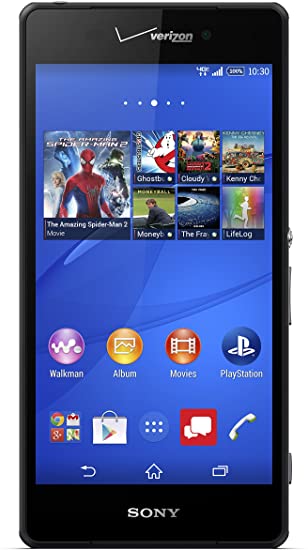 Sony Xperia Z3V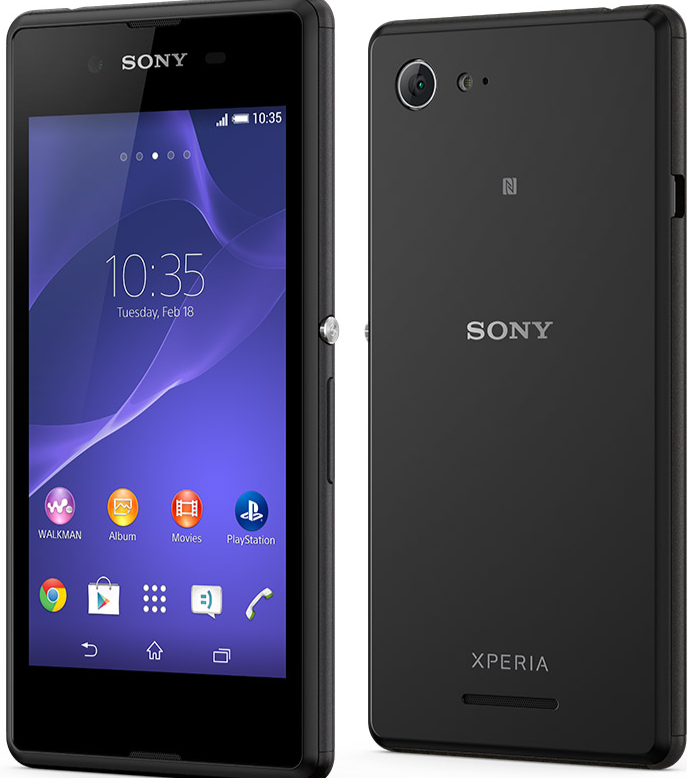 Sony Xperia E3
---
Sony-manufactured CMOS (complementary metal-oxide semiconductor) chip image sensors, that are widely used in digital cameras, tablet computers and SmartPhones.
---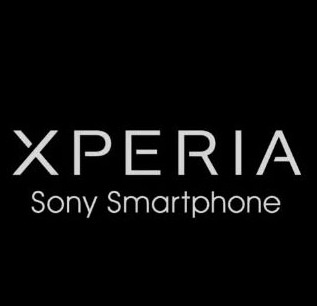 2013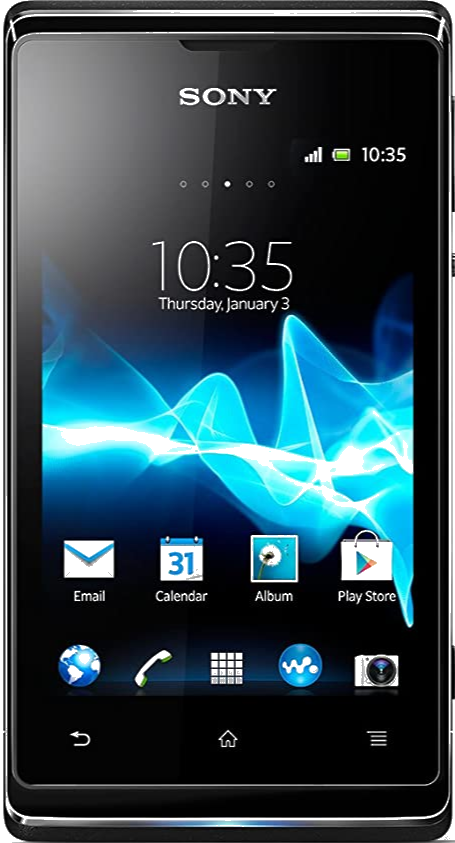 Sony Xperia E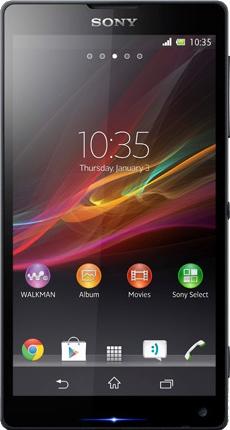 Sony Xperia ZL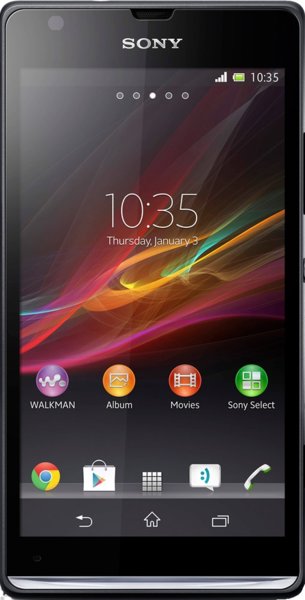 Sony Xperia SP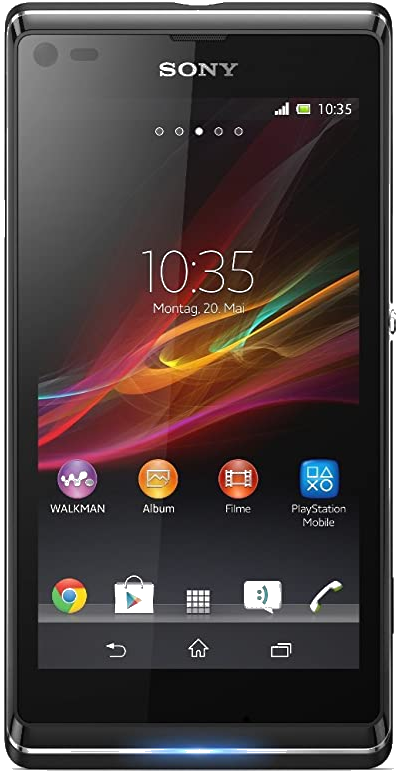 Sony Xperia L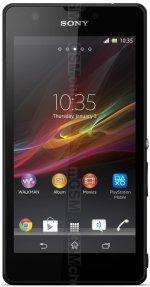 Sony Xperia ZR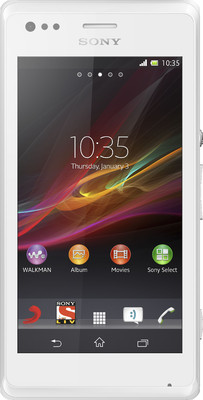 Sony Xperia M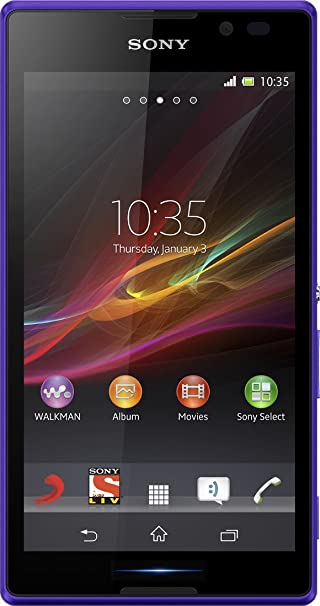 Sony Xperia C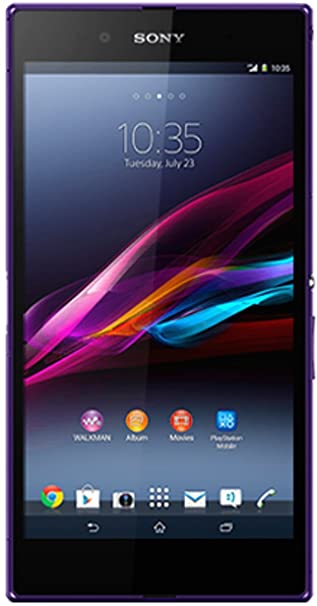 Sony Xperia Z Ultra
---
Also produced well known television game shows like Jeopardy and Wheel of Fortune. 

They have done so well with this venture that they were ranked third among film studios in 2011, as a result of group sales in 2010 of $7.2 billion.

| | |
| --- | --- |
| Sony Pictures | |

Did you know that Sony has produced many memorable movies?  Like Blade Runner 2049, Spider-Man, Resident Evil, The Karate Kid, Ghostbusters and Men in Black just to name a very few.

Sony
made all this happen when it started Film and television production
when it bought and took-over Columbia Pictures Entertainment in 1989 for
a cool $3.4 billion.
---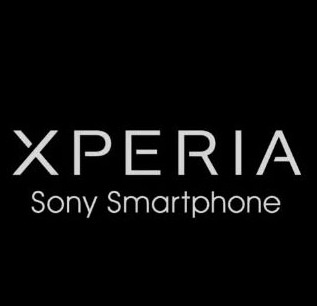 2012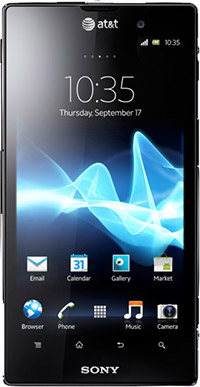 Sony Xperia ION LTE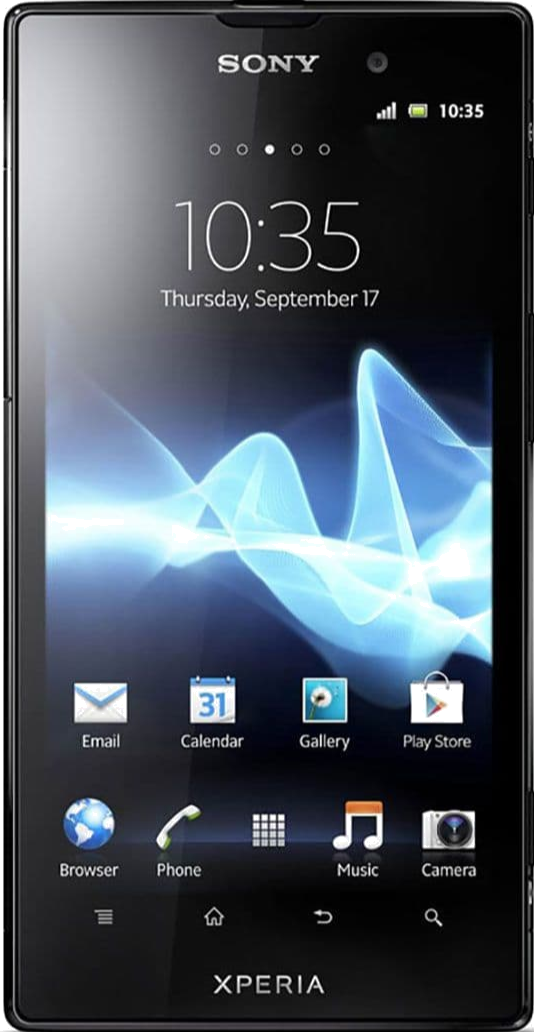 Sony Xperia ION HSPA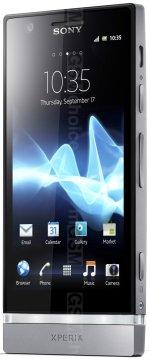 Sony Xperia p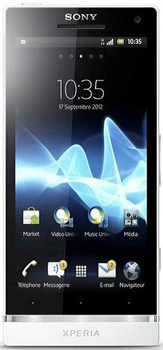 Sony Xperia U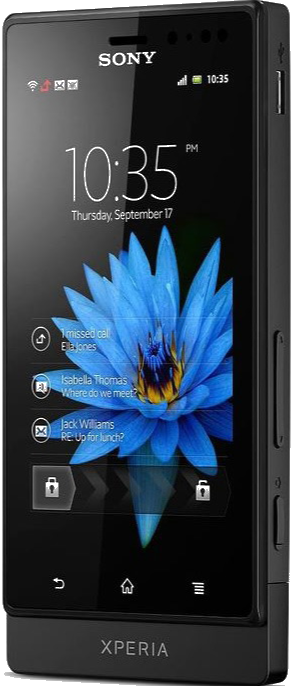 Sony Xperia SOLA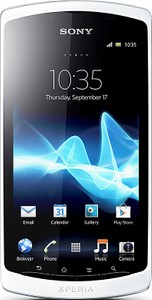 Sony Xperia Neo L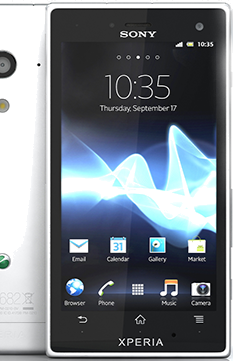 Sony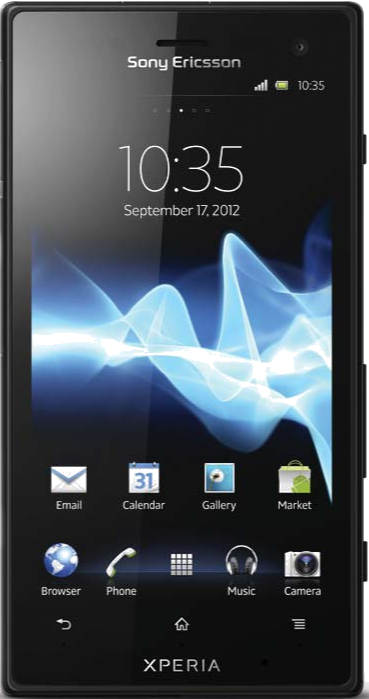 Sony Xperia Acro SO 03D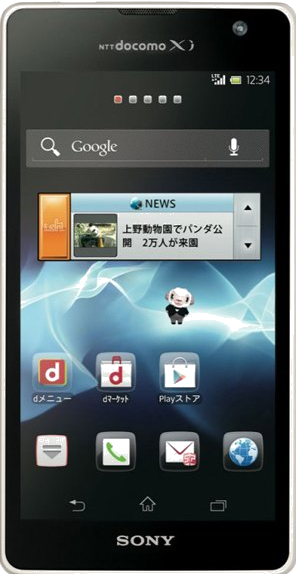 Sony Xperia GX SO 04D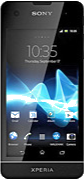 Sony Xperia GX SO 05D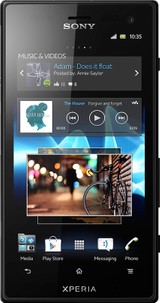 Sony Xperia Acro S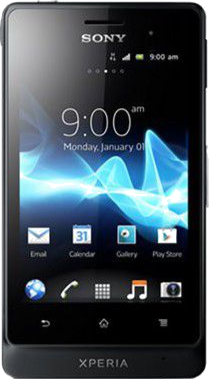 Sony Xperia GO

Sony Xperia Miro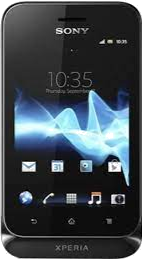 Sony Xperia Tipo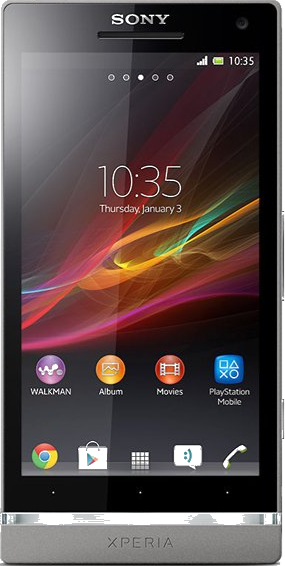 Sony Xperia SL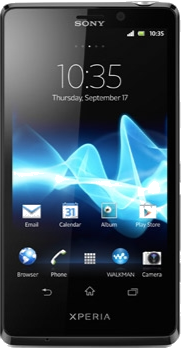 Sony Xperia T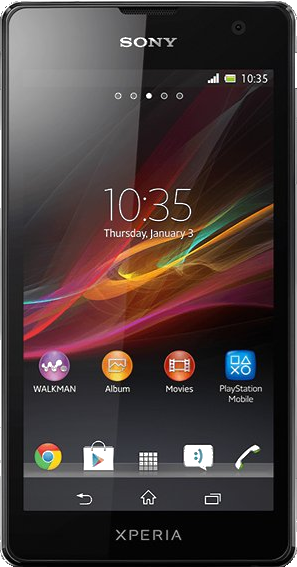 Sony Xperia TX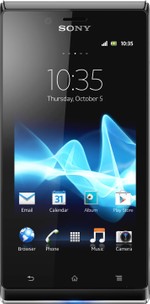 Sony Xperia J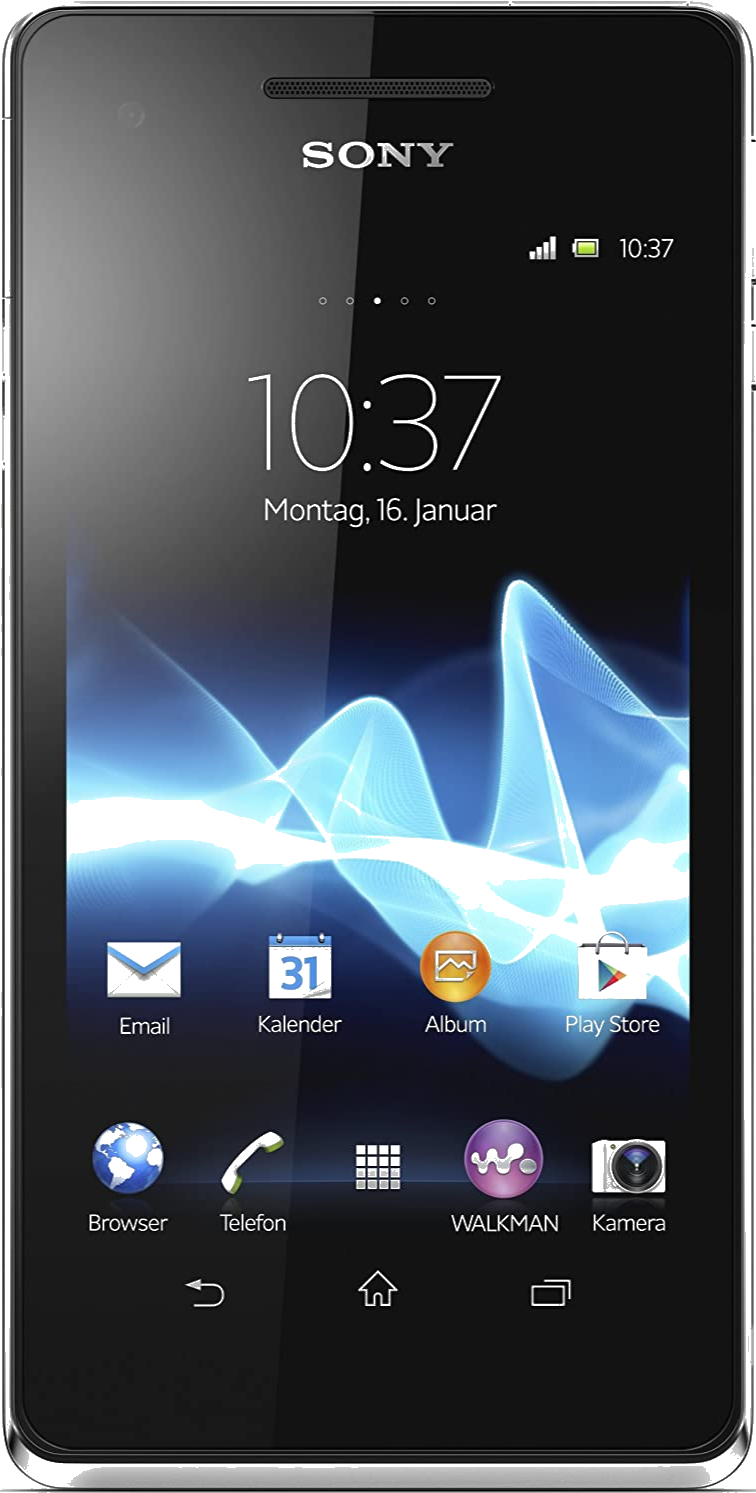 Sony Xperia V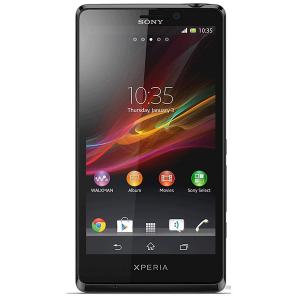 Sony Xperia T LTE
---
Sony Music Entertainment


In one of its largest-ever acquisitions, Sony purchased CBS Record Group in 1988 for US$2 billion.

Sony Music Entertainment in
1991, become the new name for CBS Records.


Sony Music Entertainment (also known as SME or Sony Music) is the second-largest global recorded music company of the "big three" record companies and is controlled by Sony Corporation of America, the United States subsidiary of Japan's Sony.

The company owns full or partial rights to the catalogues of Michael Jackson, The Beatles, Usher, Eminem, Akon and others.
Sony Xperia-Z2 Tablet

The brand Xperia is not only sheared by Sony's SmartPhones but also by the their tablet computers as well, the company launched its Sony Tablet line of Android tablets in 2011. 

The company started marketing their Android Tablet products in 2012.
Sony Mobile Communications


In Terms of Mobile phones for Sony, it all began when Sony and Ericsson the Swedish telecommunications company, came together to create Sony Ericsson in 2001.  

However at present we can say Sony Mobile Communications a subsidiary of Sony Corporation, is a mobile phone manufacturing company headquartered in Tokyo, Japan.

,

,
| | |
| --- | --- |
| | Sony Ericsson were innovative in their time, with multimedia-capable mobile phones that were unique for the time with first-time-ever-seen features such as cameras. Sales were slow at first, however, SMC reached a profit in 2003.  Despite their innovations, Sony faced intense competition from a new sheriff in town, a new player who went by name Apple who released the iPhone in 2007. |
---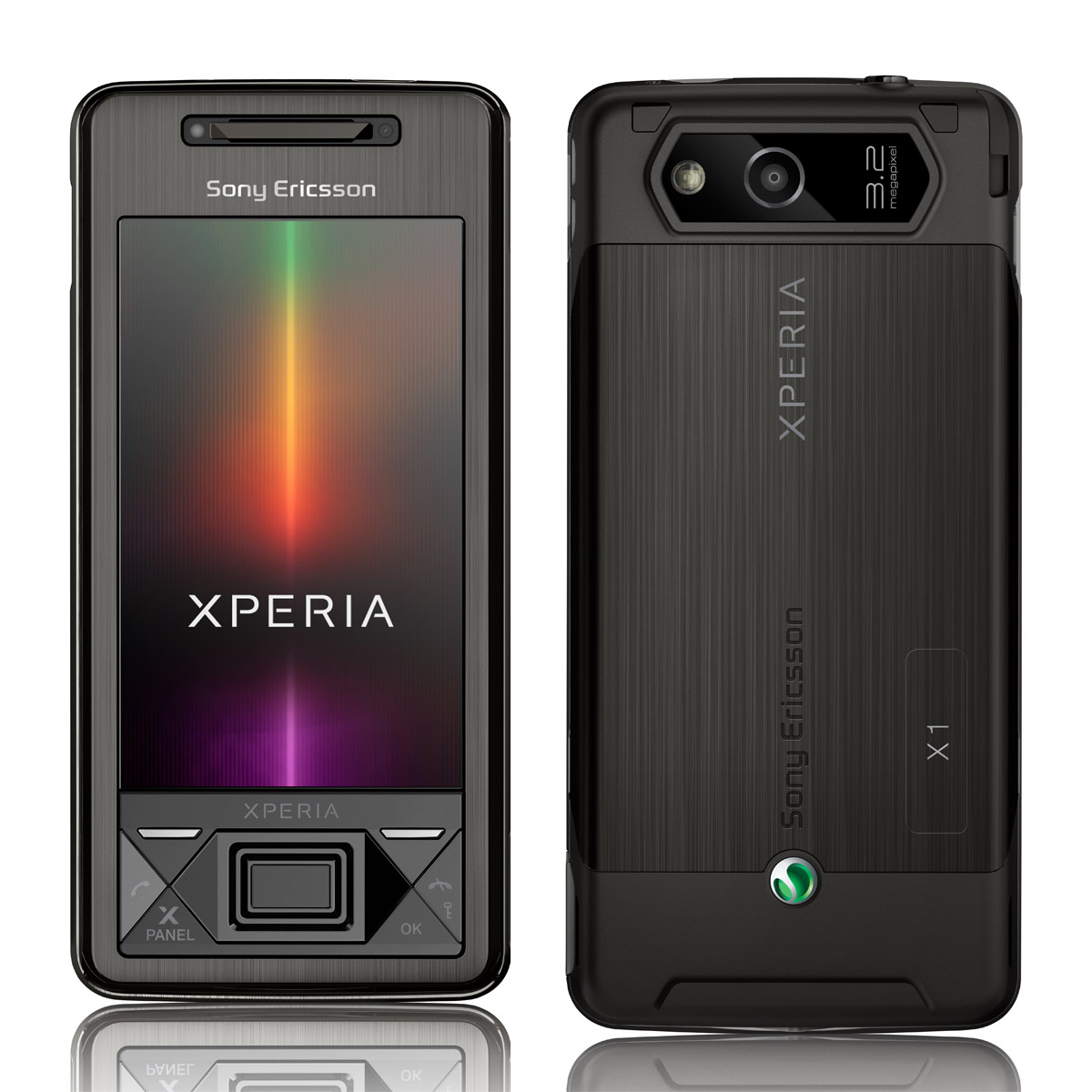 Sony Ericsson Xperia X1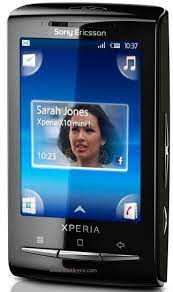 Sony Ericsson Xperia X10 Mini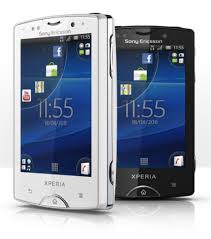 Sony Ericsson Xperia Mini Pro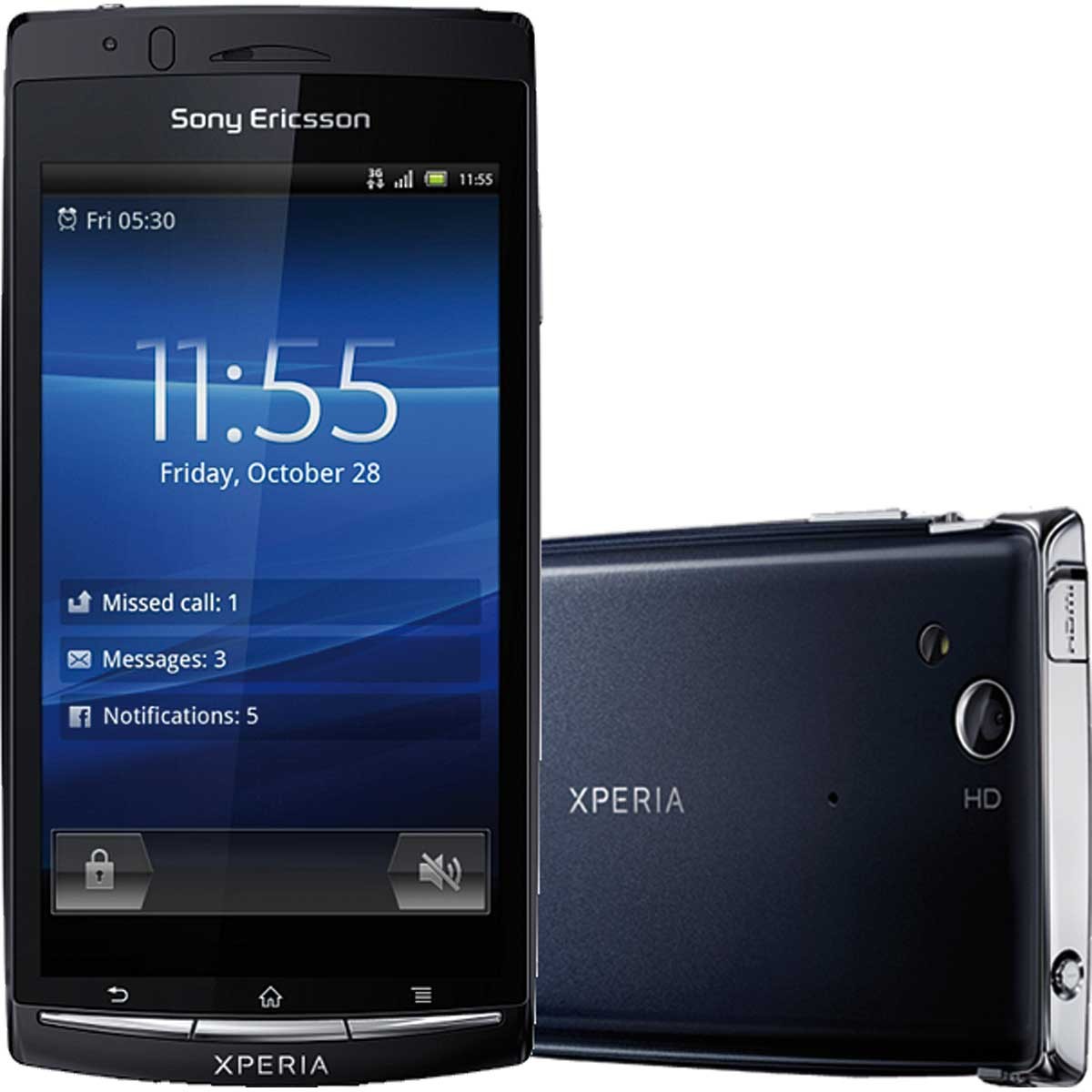 Sony Ericsson Xperia Arc S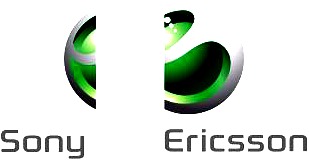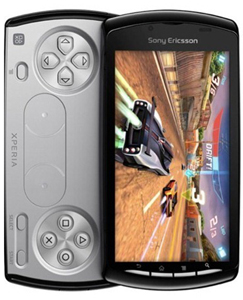 Sony Ericsson Xperia PLAY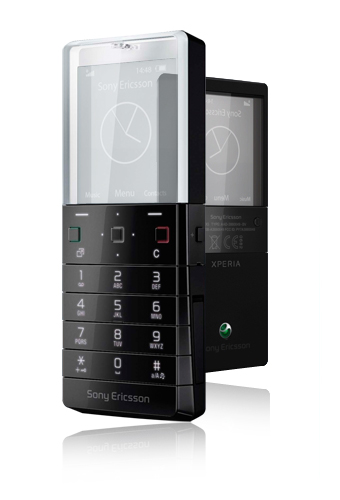 Sony Ericsson Xperia Pureness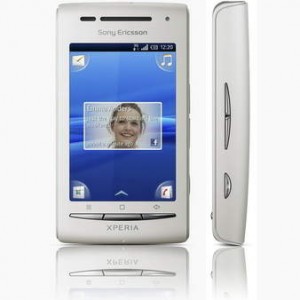 Sony Ericsson Xperia X8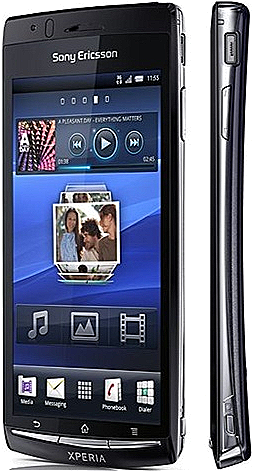 Sony Ericsson Xperia Arc X12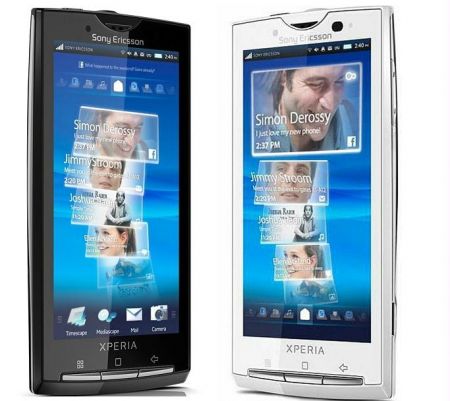 Sony Ericsson Xperia X10
| | |
| --- | --- |
| Of the 5 largest, mobile phone manufacturers, Sony was fourth in the world In 2009 amid a global recession. The big buyout of Ericsson's share in the company by Sony took in 2012, it was sold for $1 billion USD. | Sony Xperia-Z5 Premium |
The Sony
Phones start here – Sony Xperia
Sony released the Xperia Z5 Premium in 2015 in Europe, Canada and USA.

Sony Mobile Communications at the moment now only focuses under the Xperia name, on the smartphone market, in response to Sony's market share fallen to six place IN 2010.  Regardless Sony still posted sales of 37 million mobile phones in the year 2013, that represents two percent of the mobile phone market.
Obviously
starting with Sony's top phones, as we would expect that, every major Mobile Phone
manufacturer wants to be the "top dog" they do this by releasing "flagship" SmartPhones
exhibiting the best hardware and software specifications coupled with improved
user modifications that they have to offer. 

They put all these goodies into one phone using
premium materials to produce them. Sony
has mostly used the Xperia-Z series to do this lately, however the Xperia line
has been Sony's range brand of SmartPhones using the Android operating system.
The Sony Ericsson Xperia Arc

The Sony
Ericsson Xperia Arc succeeded the X10 released in March 2011. The Arc had many similarities
with the X10, for instance, the
resolution of the 4.2"screen was the same,
and as for the CPU, Qualcomm chip was in reality, just slightly updated, with 1 GB of internal storage and
512 RAM.  The first we heard of Best Resolution Audio
Visual Integrated Architecture (BRAVIA) engine was with the release of this
phone.

So we are not surprised that BRAVIA has became a standard, not only for Sony's
flag ship SmartPhones, but also for a lot of mid-range phones released by Sony
(Ericsson at that time).
Sony Ericsson Xperia X8

They
thought more memorable, this outlook was not just these models but also for
future coming models.

And then Sony (Ericsson) announced the Arc S in
2011 that was basically a slightly upgraded version of the Xperia Arc.  Honestly, it was hard to even call the Arc S
a proper flagship Mobile Phone. 
Something had to give.
The
company bought-out its entire stake in Sony Ericsson, as Sony had a much
clearer vision of what it wanted to achieve in the future, this is when Sony
decided to part ways from Ericsson in 2012.
 This was a very critical cross-roads
time for Sony. 
As we
said before, Sony knew ahead of time what direction they were going with the
Xperia S because as an OEM (Original Equipment Manufacturer) the company had issues
updating not only its regular Mobiles, but also its most premium ones too. 

---
However Xperia S put an end to all these
updating problems unlike the other past released so called flagship Xperia's differed
greatly from previously released flagship Xperia's,  on this note for starters  Sony made up their mind to put a transparent
LED bar that showed every notification, from messages, signal strength to
charging. In short the whole User Interface had a complete make over for better
customer Mobile experience.
With the
Xperia S Sony also did set new innovative standards in terms of transparency,
when they began their AOSP Project (The Android Open Source Project (AOSP))
is an initiative created to guide development of the Android mobile platform.
The Android platform consists of the operating system (OS), middleware and
integral mobile applications), also in addition, the Xperia S, thanks to the
microHDMI port was also able to display its screen on external devices this
wasn't really new, it was carried over from its predecessor the Xperia Arc.
---


---