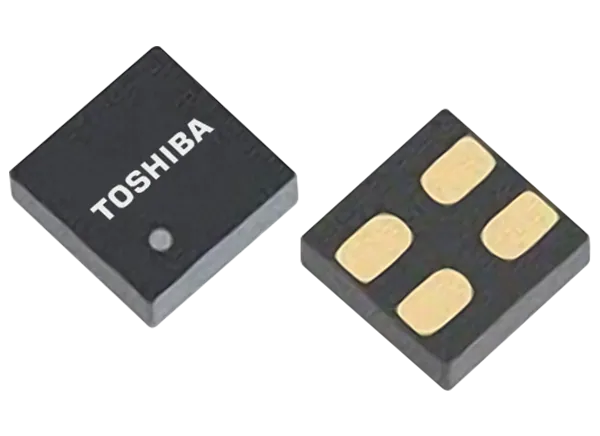 Toshiba TCK207AN Load Switch IC offers a 0.75V ultra-low voltage with a slew rate control driver and reverses the current blocking (SW OFF state) function. The TCK207AN is ideal for power management and portable applications that require high-density board assembly such as SSD, HDD, cellular phone.
The Toshiba TCK207AN Load Switch IC supports a switch ON resistance of only 21.5mΩ (typ.) at 0.75V, -1.5A condition, and output current is available up to 2.0A (DC).
The TCK207AN is housed in a DFN4A (1.2mm x 1.2mm, t:0.38mm) ultra-small package.
Features
VIN = 0.75V to 3.6V Low input voltage operation
IOUT (DC) = 2.0A High output current
Low ON resistance :

RON = 21.5mΩ (typ.) at VIN = 3.3V, -1.5A
RON = 21.5mΩ (typ.) at VIN = 1.2V, -1.5A
RON = 21.5mΩ (typ.) at VIN = 0.75V, -1.5A

Built in Slew rate control driver
Built in Reverse current blocking (SW OFF state)
Built in Auto-discharge
Active High and Pulldown connection between CONTROL and GND
DFN4A (1.2mm x 1.2mm, t: 0.38mm) Ultra-small package
Block Diagram