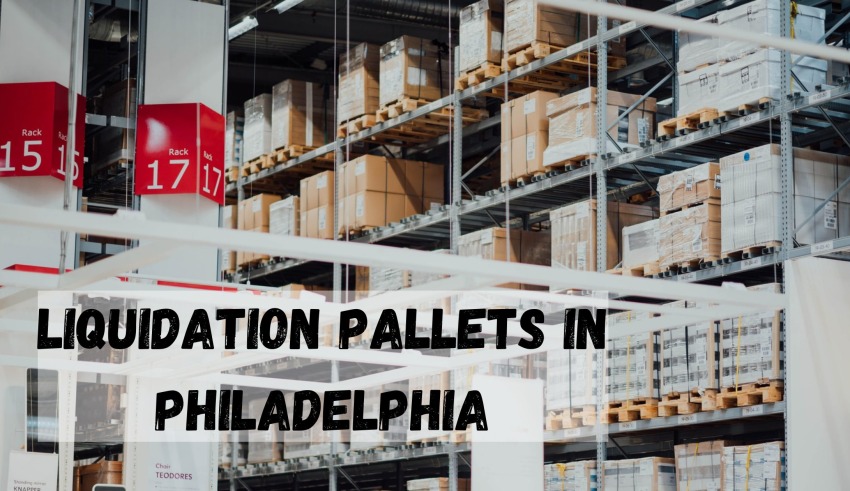 Buying Liquidation Pallets from a good company can be difficult. There are lots of variables involved which can often affect the quality of the merchandise you get. If you want to buy liquidation pallets Philadelphia then there are some liquidators in Philadelphia. They do buy liquidation stock from big retailers and sell them by truckloads or pallets.
We have managed to find 8 companies that operate in or near Philadelphia. The last two companies that you see on the list are well-known liquidation stores that sell liquidation merchandise by pallets or truckloads to liquidation retailers all over the US. So, you can get any merchandise you want, delivered to your place.
Here is the list of the 10 Liquidation Pallets Philadelphia in 2022.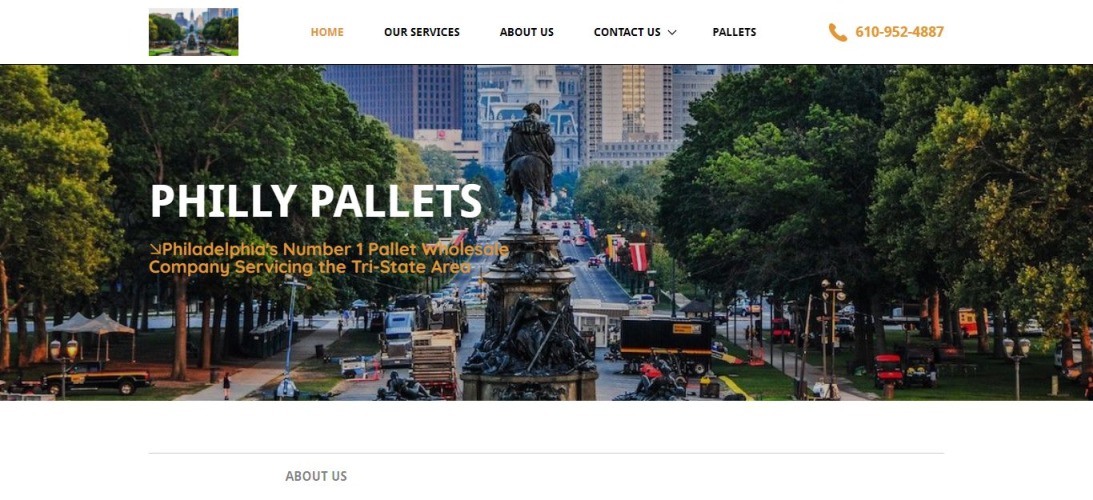 Let's start with Philly Pallets which, as you can infer from the name of the company, is a Liquidation store in Philadelphia. The company has been doing business for a long time and has a lot of experience when it comes to liquidation goods.
The company has connections with many retailers who want to sell their surplus inventories, returns, shelf-pulls etc. These retailers are big companies like Amazon, Walmart, Target etc. Philly Pallets goes and liquidates the goods of the retailers and buys truckloads of the merchandise which are then made available for the general public.
Many liquidation businesses buy pallets or bundles from Philly Pallets and then they retail these merchandise directly from their offline or online stores. You can directly buy liquidation merchandise from the company as well. They do sell items individually and you get some really good discounts.
if you are looking for cheap merchandise while not completely compromising on the quality of the goods then you can check out Philly Pallets. The store operates from 7 in the morning to 7 in the evening on the weekdays and on the weekends it operates from 10 AM to 8 PM.
---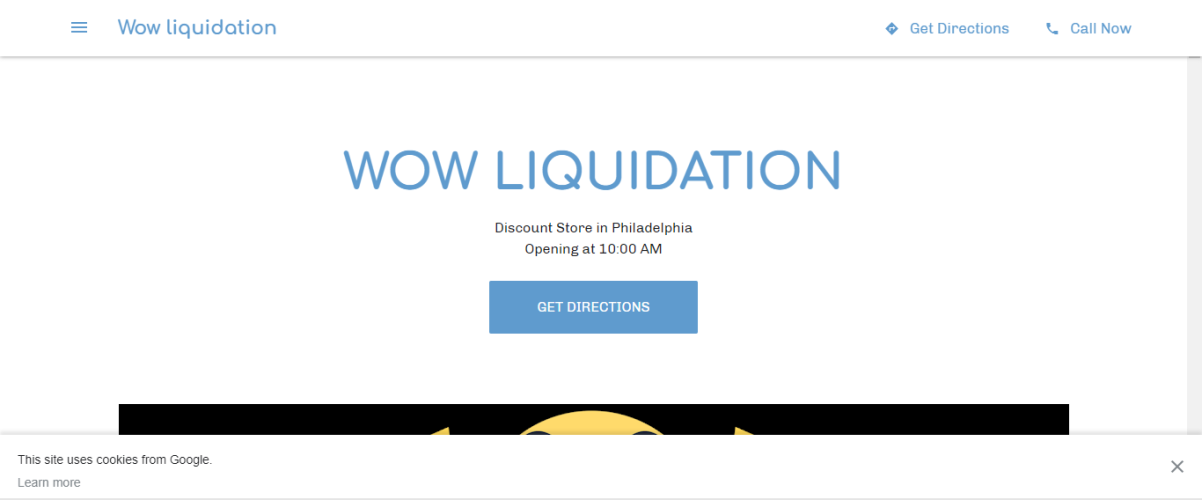 Now, we have mentioned a couple of Liquidation stores operating near Philadelphia that do sell liquidation pallets and wholesale items. Wow Liquidation is a direct liquidation store that sells a variety of merchandise that you can buy at highly discounted rates.
They have daily sales that can help you secure many items that are probably worth way more than what you would pay for them if they were to sell at a retail store. Many of the products have been directly sourced from big-name companies and department stores like Amazon, Target, Walmart, etc. There are overstocks, shelf-pulls, package returns, unclaimed mail packages etc. All this adds to the huge inventory of the company.
Wow Liquidation claims to provide over 90 per cent discount on all the items that they retail from the store. Every Friday they restock and add new merchandise to their inventory. If you always have to maintain a strict budget or you are looking to save more on your purchases you can visit Wow Liquidation store and buy some merchandise.
Remember to have some time in hand because you may have to sort through a lot of merchandise to find the ones you need. The sale starts on Friday when the items sell for $7 each. On Saturday they sell for $6. It goes all the way up to Thursday when you can buy items for as low as 50¢.
---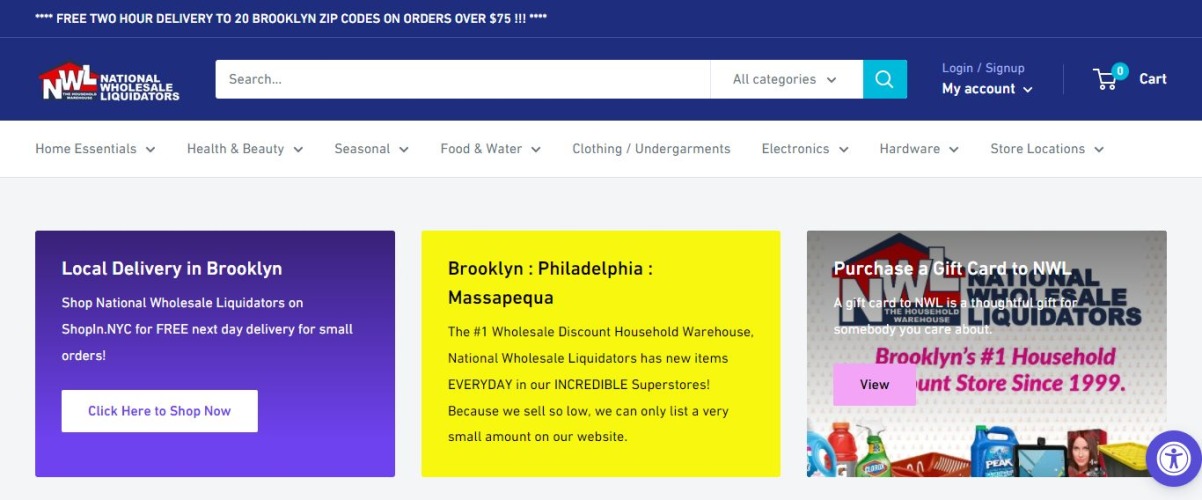 National Wholesale Liquidators is a popular liquidation store franchise in the US that has store locations in Brooklyn, Massapequa and Philadelphia. This store franchise was founded in 1984 and is a family-owned business. They have been operating in the value retail industry for more than 3 decades.
This place is what you would call a sort of treasure hunt. You basically go in there not knowing what you are going to find and it will take some time to find the merchandise that you are looking for. But guess what, all of them are priced quite low, so whenever you do find something useful you will be paying much less than the actual retail value of that item.
The National Wholesale Liquidators have been sourcing Liquidation merchandise from many department stores and big retail companies and then offering these items at a discounted price to the public.
They promise that every day you will find new items in all of their stores because they keep restocking their inventory as often as possible. You can pick up stuff directly from the store or even arrange for delivery. You can find
---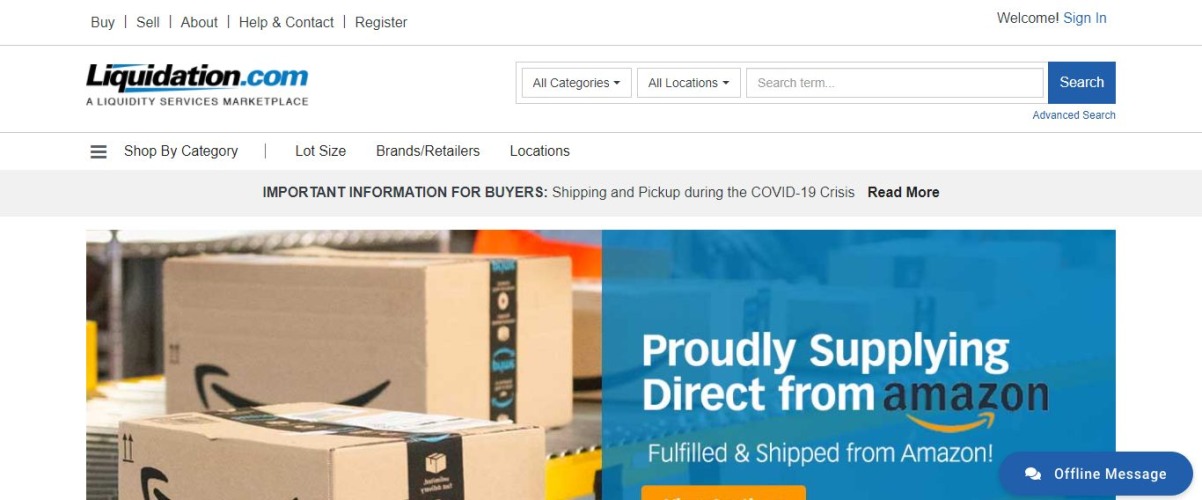 Liquidation Services is a very popular site to buy liquidation pallets for your liquidation stores. A lot of businesses have been using this site regularly as a source of liquidation merchandise for their inventories. The company claims that its market approach is to ensure that clients get the best services possible.
From the quality products that they buy to shipping to customer support everything should go on smoothly and the clients get the merchandise without any hassle. Though Liquidation.com does not have a direct warehouse in Philadelphia, it does have one in Pittston.
So, it will be around a 1.5 to 2-hour drive to the warehouse of this facility if you want to visit from Philadelphia. If you are worried about the quality of merchandise you will get, the company wants to help dispense some of that worry. It provides you with all the necessary information, photos and description of the merchandise so that it is easier for you to make a decision.
All the goods are sourced from top retailers and department stores. The company promises that you cannot go wrong by choosing this company as your supplier.
---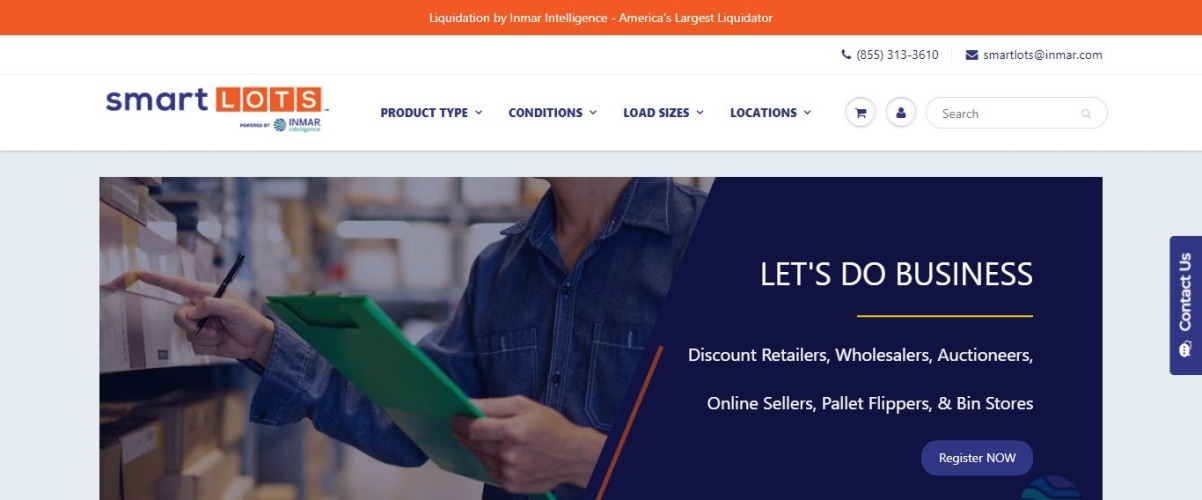 Smart Lots, is an online eCommerce store for Inmar Liquidation, a Liquidation company, which has facilities in multiple states over the US including Pennsylvania, New York, Arizona, Florida, California etc. If you are a buyer of a wholesale secondary market then the company says that you can find some quality merchandise in their inventory.
It claims that they have built their business in such a way that clients can have the best experience. Other than promising a huge inventory with a variety of merchandise the company also promises shipping options at competitive rates.
Also, if you have any questions the company helps you get in touch with one of their liquidation sales executives who are ready to help customers. So, you can get your queries resolved by them. Inmar Liquidation has expertise in liquidating quality consumer goods from different retail companies and stores.
You can buy general goods like household items, overstock, excess inventory, dry grocery, pantry items, apparel, electronics etc. Since they have inventories in many cities in the US you can often find a warehouse or facility of the company located near your place. You can get quality merchandise from these inventories at great prices.
---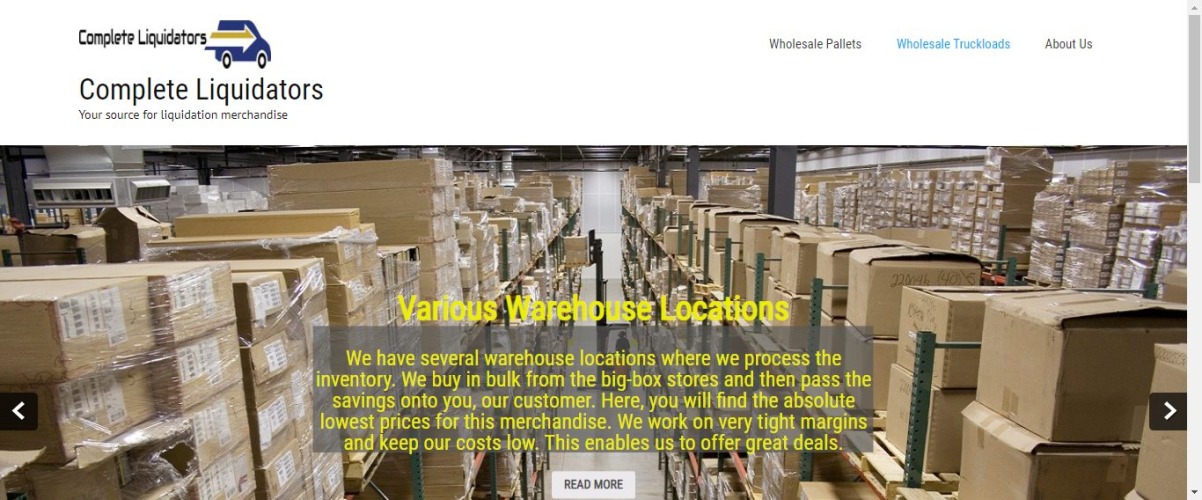 If you are searching for more Liquidation stores that are in Philadelphia then one of the options that you have is Complete Liquidators. This is a company that is located in Bristol. It started as an idea to start buying merchandise and goods from top retailers at a lower price.
This way they can deliver quality merchandise to clients at attractive rates that can help them save a lot. The company also works towards ensuring that there is a nice, efficient and no-frills experience while shopping.
Since the company saves a lot of cost by purchasing in bulk they want to pass on some of those savings to the customers so that they can buy a lot of useful merchandise without having to pay the retail price of the products. The company promises to go the extra mile to help out their customers to improve their shopping experience.
You can buy truckloads of merchandise if you want to and you will receive all the details in the manifests provided by the company. There is some merchandise that is non-manifested as well. You can buy those as well. If you have any questions you can directly drop a mail to them and reach out to customer support as the company promises to clear your doubts and answer your questions.
---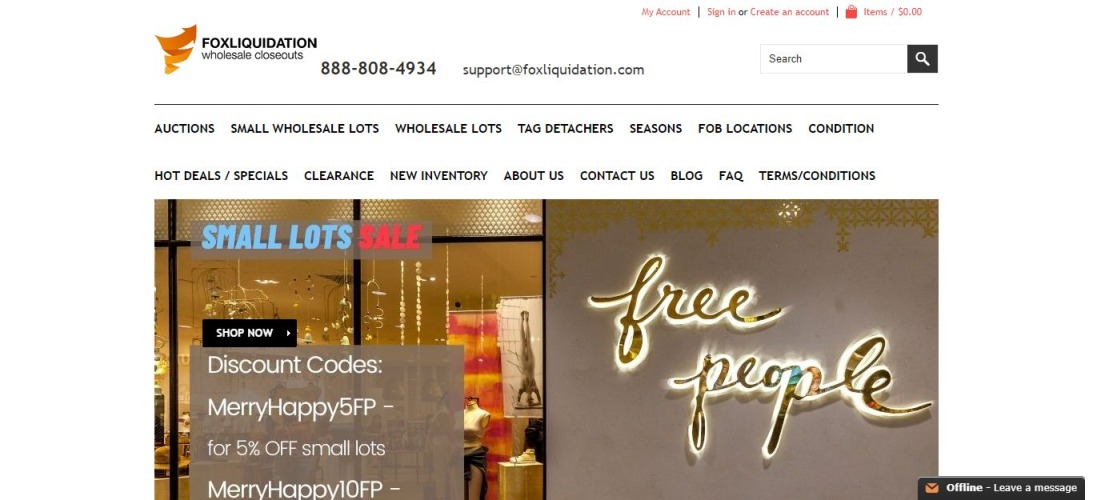 The aim of Fox Liquidation is to become a source of liquidation merchandise for many small and new businesses who are looking for quality merchandise at good rates so that they can turn a profit. Doesn't matter how big or small your business is, the company has adapted to modern infrastructures and using their online portal you can get the merchandise you are looking for. The company is committed to providing the best quality merchandise to its clients which have been sourced from many named companies.
Fox Liquidation wants to ensure that a good relationship with the client is built based on trust and transparency by providing the very best when it comes to Liquidation stock. The company claims that when a client is doing business with it then it ensures that the client has a nice experience and they get the best value for their money.
They have a variety of products ranging from Seasonal Shelf-pulls, customer returns and general shelf-pulls. Thus, you can source wholesale clothing and accessories for women, men and children. You can buy household items, Jewellery etc. All the lots that they offer are manifested so that you have a good idea about what you are probably going to get.
---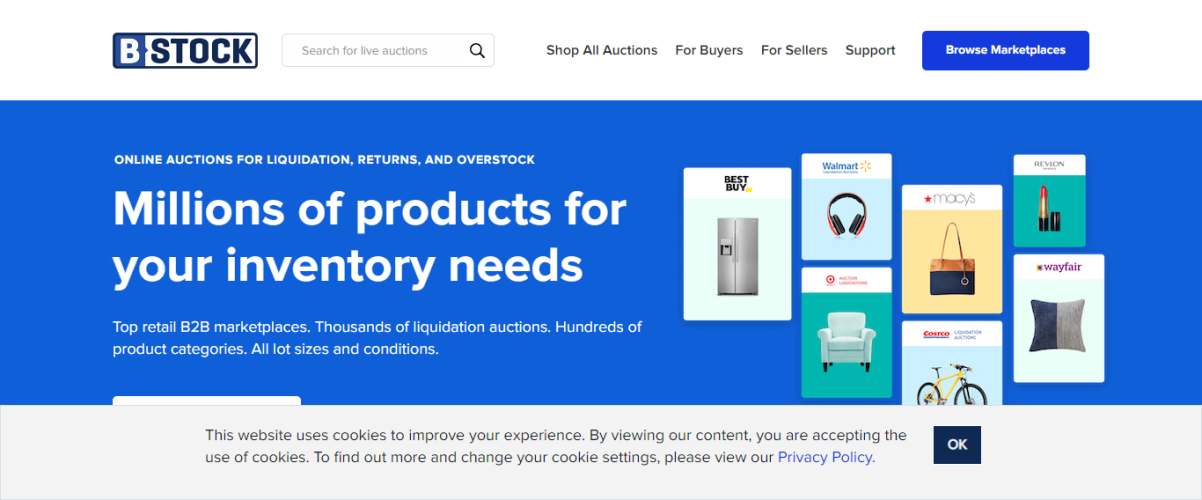 Bstock is a company that sells different kinds of Liquidation merchandise that you can purchase from their online portal. This company does not have any facilities near Philadelphia but it delivers to most locations in the US.
It understands that there is a lot of value in the overstock, shelf-pulls, customer returns etc. when it comes to big retail chains and department stores. Bstock wants to help businesses and customers by delivering good-quality goods at prices much lower than the retail values of the products. You can buy liquidation pallets and truckloads from the site. So, check it out.
---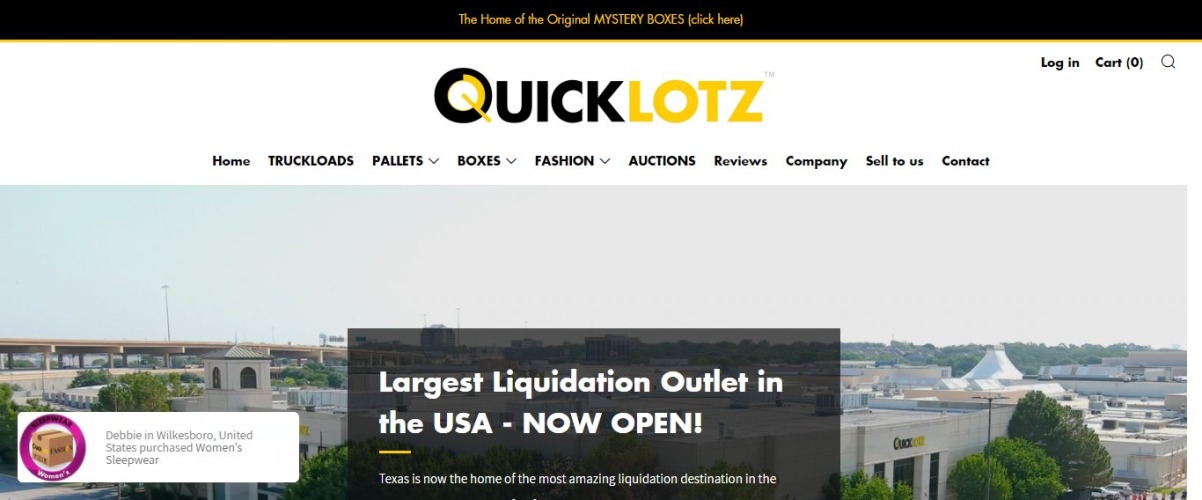 The founders of Quicklotz have a lot of experience when it comes to the retail and wholesale industry. They understand the nooks and crannies of the business and know how to deliver their customers the best goods at attractive prices.
This is another liquidation store that may not have a facility in Philadelphia but it delivers to most of the US. So, you check out its inventory online and purchase the goods you are looking for.
This site has got great reviews and is ready to build a quality relationship with the customers based on trust and delivering good-quality merchandise. You can buy liquidation pallets, truckloads, merchandise, etc. from this company.
These were some of the liquidators Philadelphia from where you can buy liquidation pallets and truckloads. We would suggest you visit these facilities and have a look around. See how everything feels and are goods of good quality.
Many companies will give you a tour of their facilities and might even let you take a look at the merchandise that they generally sell. We hope you have got some options to look at and wish you good luck with your liquidation business.
Philadelphia Closeouts and Liquidation Distributors
There are other liquidators in Philadelphia as well and one of them is Philadelphia Closeouts and Liquidation Distributors. They are professionals in the liquidation business and they ship liquidation pallets and loads to Philadelphia on a daily basis.
If you are looking for eBay Liquidation merchandise and closeouts then you will find some good options here. Many wholesalers from Philadelphia use this company to source their goods. Even retailers, exporters, auctioneers, closeout distributors, brokers and flea market vendors from Philadelphia have used Closeout Distributors to buy liquidation merchandise.
The site is not that good but you can find all the various details of the liquidation merchandise that the company sells. There is a variety of Liquidation merchandise that this company offers to its customers. They have sourced this merchandise from popular retail stores, manufacturers, and many major department stores in the US.
You can get apparel closeouts, surplus electronics, liquidation domestics, overstock toys, and much more. You can request them for a list of closeout product listings.
This document will also contain different warehouse shipping points that are available in the vicinity of Philadelphia. You will also get the names of all the department stores that the company deals with.+
How to Choose a Liquidation Wholesale Supplier?
As we said, choosing the right liquidation wholesale supplier can be confusing. What kind of merchandise are you trying to buy? Do you want new items or used items? Are you a technician or an engineer who can fix defective products and then sell them? Depending on your need you need to find a wholesale company that sells the kind of merchandise you are looking for. Always compare prices. Do not choose the first liquidation company that sells what you are looking for.
Many times companies often sell similar merchandise secured from the same source. Some companies might put auctions or deals which can save you some money. if you are looking for liquidation pallets in Philadelphia, then read reviews for the companies or talk to people who have used these companies for buying merchandise.
You can choose more than one supplier to provide you with the liquidation goods. There are many companies out there and if you source from a few different sources it can often be good. So, choose a bunch of good sources. What is the return policy? This is another important point you should discuss with any liquidation wholesale company. What if you find out that most of your goods are damaged? Will the company help with some of the costs of the damage?
The liquidation business can be risky. But it doesn't have to be downright damaging to your business capital. This is why reading reviews are important because the higher the percentage of sellable goods you get the more chance it is for you to recover your investment and make some profit.