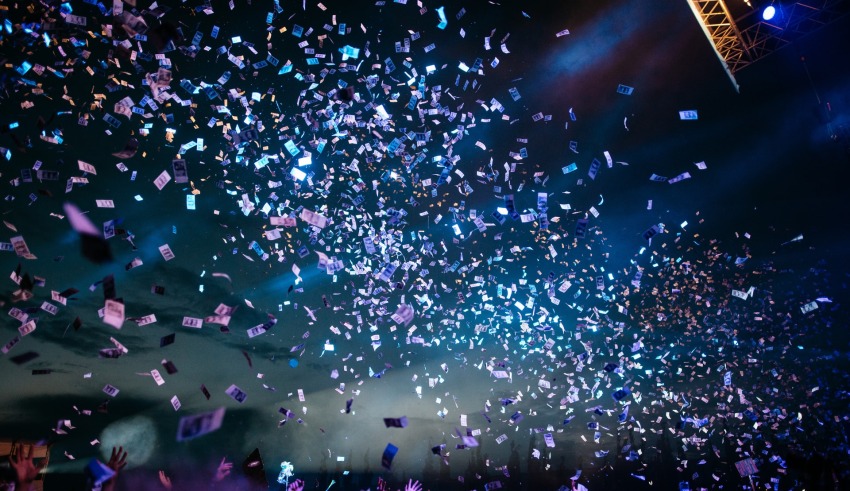 Although parties are a great way to socialize and celebrate with friends and family, they don't come cheap. The average American party host, for example, spends as much as $1,422.65 a year on party planning (including decor, food, and drink), the New York Post reports. Nevertheless, if you're looking to plan a big bash without breaking the bank, it's certainly possible with some smart planning.
Opt for affordable decor
Although it may be tempting to spend big on fancy decor, you should first check whether you have any old party decor hanging around your home. If it's still in good condition, you can reuse it for your upcoming event and it won't cost you a thing.
Similarly, you don't need to buy expensive bouquets of fresh-cut flowers to use as centerpieces.Instead, create your own DIY versions with trinkets and accessories you already own. A collection of nice candles grouped together, for example, quickly becomes an attractive decorative feature.
Clear vases filled with colorful citrus fruits like oranges, lemons, and limes also look good. In fact, seasonal fruit can easily double as a cheap, festive, and eye-catching centerpiece. You can even hand it out to guests as a parting gift at the end of the night or keep it to snack on yourself later.
 Use digital invitations
 Although paper invitations are a nice touch, they can be an unnecessary expense. Digital invitations are a modern alternative that allow you to save on paper, printing, and stamp costs. Also, Digital invite services like Evite or Paperless Post are free to use and allow you to easily design a stylish e-invitation and instantly send them out to your guests.
Digital invites are also a particularly smart cost-saving idea for engagement parties as paper invitations, although they look beautiful, quickly get expensive. It's also easier to keep on top of RSVPs with digital invites. Some websites, for example, let you design your own personal wedding website complete with complementary digital invitations for any related parties.
Simplify food and drink
Asking guests to Bring Your Own Beverage (BYOB) is a key way to cut costs and minimize the amount of planning you're responsible for. Guests also typically appreciate the ability to contribute to your party and let other guests sample their favorite drink. Similarly, food doesn't have to be costly.
If you'll be serving a meal, for example, make it one-pot. Not only are one-pot meals tasty and quick and easy to make, they're also cost-effective. Everyone loves cheap starch-based dishes like pasta, potato, or rice and there's minimal preparation involved. Alternatively, you could opt for a potluck to help save even more money. In this case, each guest will bring along a specific dish of their choosing — whether that be an appetizer, entrée or dessert.
Throwing the perfect party needn't break the bank. By opting for affordable decor, using digital invitations, and simplifying food and drink, you can plan an amazing party while keeping to budget.