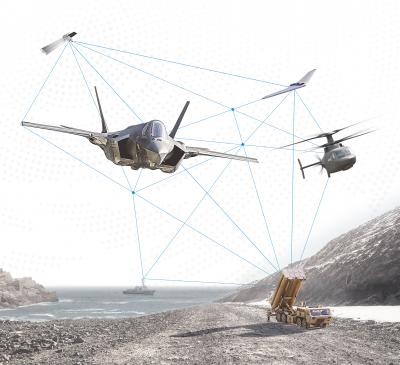 The testbed will be known as OSIRIS (Open Systems Interoperable and Reconfigurable Infrastructure Solution) and is part of the company's "5G.MIL" programmes. These look to support the rapid integration of 5G technology across military operations on land, water, in air, space and cyber.
Specifically, the test facilities should enable rapid experimentation and dual-use application prototyping, identifying areas for further compatibility between 5G network and DOD platforms. The infrastructure will allow for the connection of various 5G-ready user devices, sensors, vehicles and endpoints while also addressing cybersecurity requirements.
"OSIRIS will serve as a critical proof point of Lockheed Martin's 5G.MIL capabilities," said Deon Viergutz, vp, Lockheed Martin Spectrum Convergence. "We are integrating the technical capabilities of 5G waveforms, software and hardware with higher bandwidth and low-latency data rates into our defense products to enhance their performance for our warfighters. We want to ensure that warfighters operating in communications contested and denied environments have resilient access to data to perform their missions anywhere in the world."
The contract, a Prototype Project Agreement (PPA), will see teams from Lockheed Martin – along with subcontractors DISH Wireless, Intel, Radisys and Rampart Communications – create the 5G network infrastructure at the US Marine Corps Base Camp Pendleton, in California.
The period of performance will begin immediately and conclude in September 2024, says the company.
Osiris? That was also the ancient Egyptian god of the deceased – the son and oldest child of Geb, the Earth deity and Nut, the sky goddess.
Aerojet Rocketdyne
In other Lockheed Martin news, the compnay has formally abandoned its proposed $4.4 billion acquisition of Aerojet Rocketdyne.
The decision follows the US Federal Trade Commission (FTC) blocking the move on grounds of competition.
Announcing its decision to sue Lockheed Martin if it went ahead, the FTC said that Lockheed could use its control of Aerojet to "harm rival defense contractors and further consolidate multiple markets critical to national security and defense".
Image: Lockheed Martin
See also: Lockheed Martin signs up for Starlab commercial space station