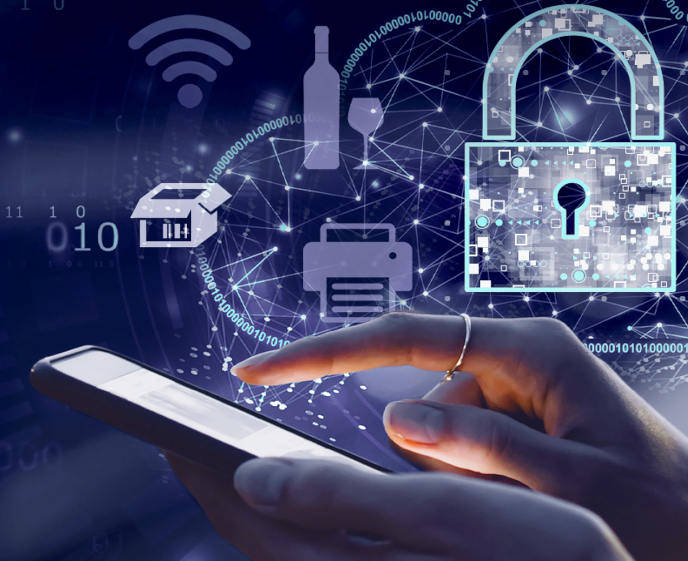 The parts are aimed high-volume tagging applications, for example: authenticating retail products or protecting them from tampering, or battery-free environment sensing.
They include ISO/IEC 14443-A communication and function as an NFC Forum Type 2 tag, and include AES-128 cryptography and CC EAL3+ certification.
Anti-counterfeit read message authentication is Secure Unique NFC (SUN), and to validate the tag origin there is a customisable 48byte originality signature. There is also a 7byte unique ID and a automatic NFC tap counter.
According to NXP, certification and a cryptographically secure authentication message that dynamically changes on every NFC phone tap makes the taps unclonable without requiring a user application.
Conductive or capacitive anti-tamper mechanisms detect unauthorised product opening – of cork stoppers or screw caps for example, and the external sensor interface is capacitive to connect with, for example humidity, moisture, liquid fill level or pressure sensors.
Sensing "allows product developers to combine secure authentication with opening status detection or condition monitoring of products to help maintain both a secure supply chain and product integrity," said NXP.
There are two parts:
NTAG 223 – 144byte user memory protected by password
NTAG 224- 208byte user memory protected by three-pass mutual authentication
"NTAG 22x ICs introduce a new level of status awareness, turning the tag into a simple battery-less sensing device to detect a physical product's first opening status or a change in its specific ambient condition. This helps manufacturers protect product integrity, whilst enabling a new level of intelligence to assure product quality or correct handling," claimed NXP general manager Philippe Dubois.
The company also sees medical uses, such as plaster that can detect moisture levels for wound care, fill level sensing for injectable dosage devices, consumer refill reminders based on package fill levels, and leak detection.
IC products are available in sawn and bumped wafer format (120 or 75µm), with an internal 50pF antenna tuning capacitance.