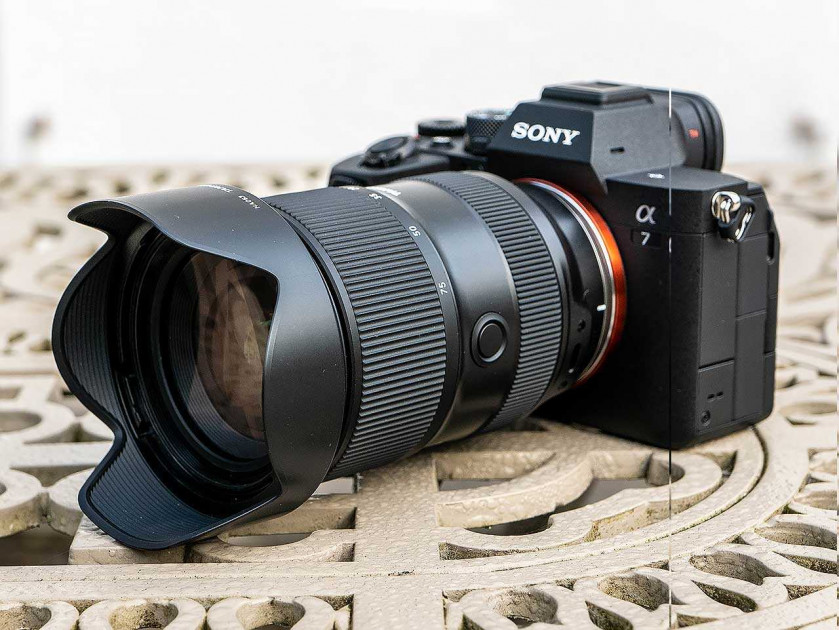 Introduction
The Tamron 28-75mm F2.8 Di III VXD G2 is a standard zoom lens for Sony's range of Alpha 35mm full-frame mirrorless cameras.
This new second generation lens effectively replaces the Tamron 28-75mm F2.8 Di III RXD model that we reviewed back in 2018.
The Tamron 28-75mm G2 was first announced in August 2021. This lens is designed and made in Japan.
The more complicated optical formula is comprised of 17 elements in 15 groups, including LD (Low Dispersion) and GM (Glass Molded Aspherical) lens elements to minimize aberrations.
This lens has a slightly improved minimum focusing distance of 18cm / 7.1″ with a maximum magnification ratio of 1:2.7.
It features a rounded 9-blade diaphragm which creates an attractive blur to out-of-focus areas of the image and an internal focusing mechanism which means the lens barrel doesn't move.
This lens uses the very latest VXD linear motor focus mechanism for fast, quiet and precise auto-focusing, and full-time manual focus override is also possible.
There's a new Focus Control button and Connector Port and it has a moisture-sealed construction which has gaskets covering all the moving areas of the lens (focus, zoom ring etc as well as a gasket on the mount).
The Tamron 28-75mm F2.8 Di III VXD G2 lens is priced at £849 / $899 in the UK and USA, respectively.
Ease of Use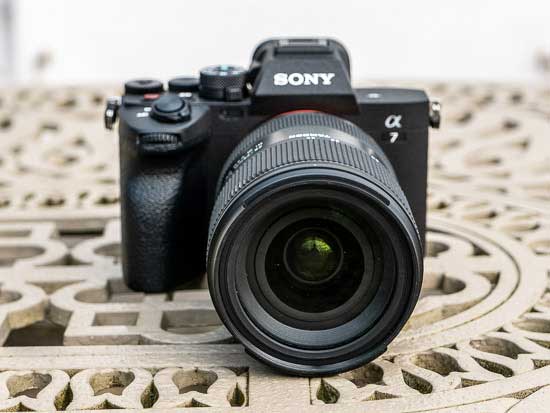 Given the fast and constant f/2.8 maximum aperture, the Tamron 28-75mm F2.8 Di III VXD G2 is quite a large lens but also surprisingly light, measuring almost 12cms in length but weighing in at only 540g, some 10g less than the original version.
While you can use it on a smaller APS-C body like the Sony A6000 series of cameras, it won't balance particularly well and the equivalent focal length will also change to 42-112.5mm.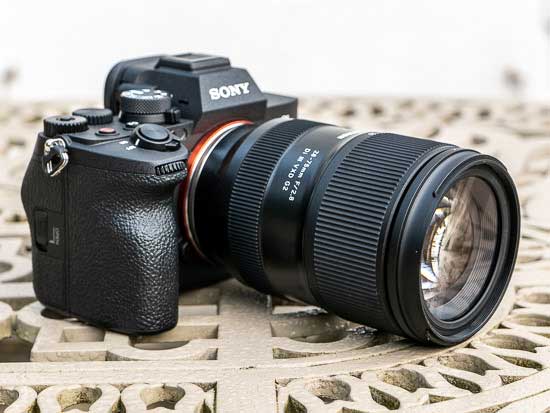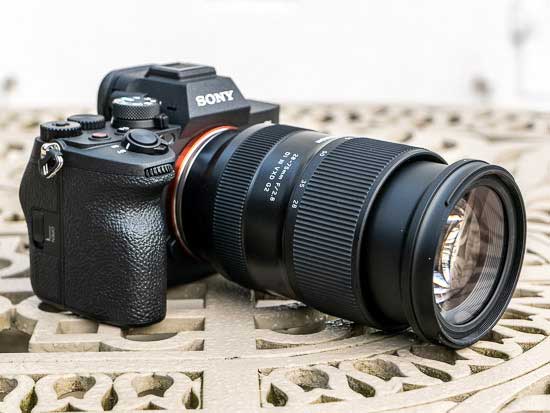 As demonstrated by the product images, it's a much better match for a more professional full-frame camera like the Sony A7 IV that we tested it with, where it just feels better balanced and more "at home".
Build quality has been subtly improved, with the new version featuring a more glossy, shinier black finish, a slimmer lens barrel, a redesigned pattern on the focus and zoom rings, and a more scratch and fingerprint resistant exterior.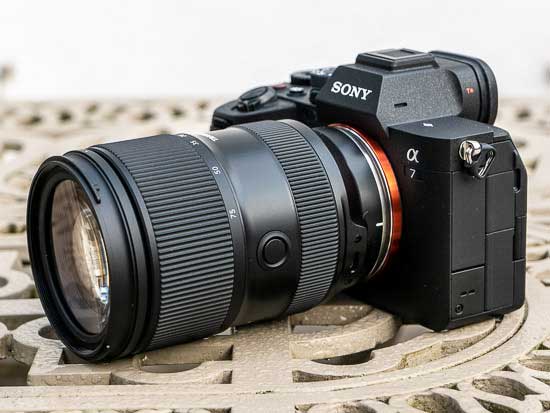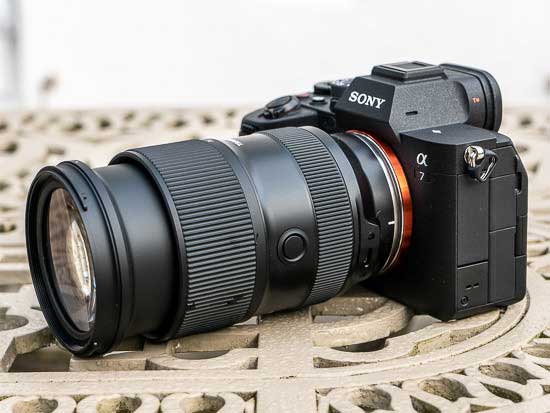 The Tamron 28-75mm F2.8 Di III VXD G2 feels solid enough in your hand, despite its mostly polycarbonate construction. It has a metal lens mount.
This lens has a couple of extra external features which the original didn't have, in addition to the zoom and focus rings. The zoom ring is generously wide and has a tactile ridged, rubberised grip band, and it has an improved action that's a little smoother than the original.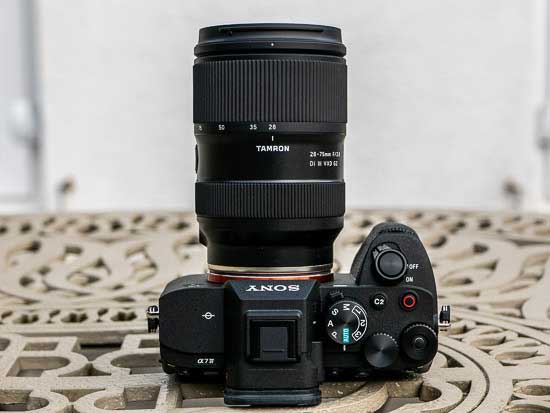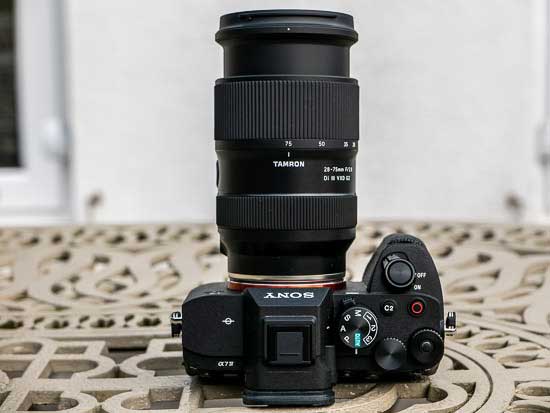 There is now a focus control button as on many other Tamron zooms, something that the original model didn't feature.
The other brand new feature is the USB-C Connector Port, which allows you to update and customise the lens directly using the TAMRON Lens Utility software, rather than via a camera body.
We are a little concerned that this port is uncovered, although Tamron state that it is fully water-proofed and therefore that a cover is not necessary.
In the customisation, the direction and speed of focus can be changed. The focus ring can be used for aperture instead of manual focusing, while the focus hold button can be customised for preset focus points 1 and 2 for video so that you can pull focus from one to the other at a designated speed.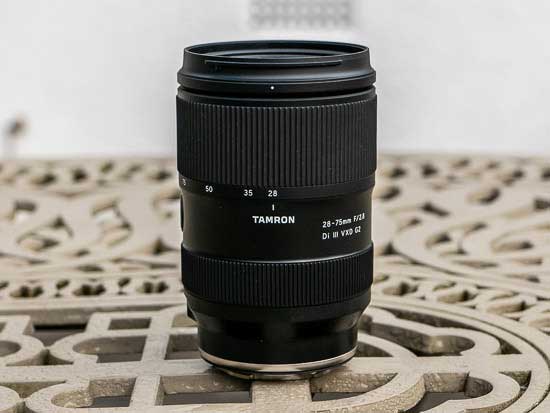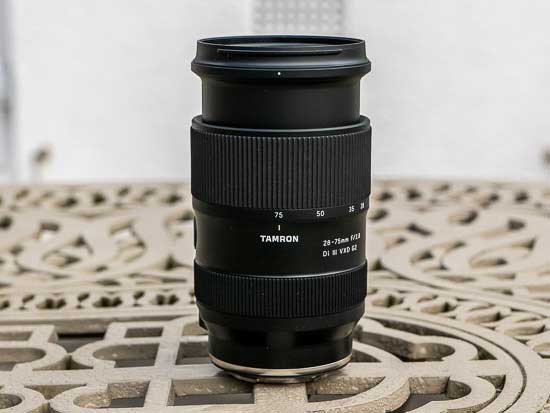 The lens extends by about an extra 4cm when fully zoomed out to 75mm. The focusing ring is wider than on the original version and located closer to the lens mount, making it easier to locate in a rush.
The Tamron 28-75mm F2.8 Di III VXD G2 features the latest high-speed VXD ((Voice-coil eXtreme-torque Drive) which is said to be twice as fast as the RXD motor in its predecessor. It also allows for virtually silent auto-focusing, making it well-suited to video use.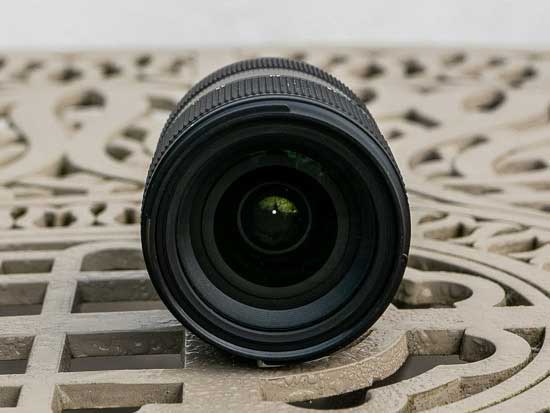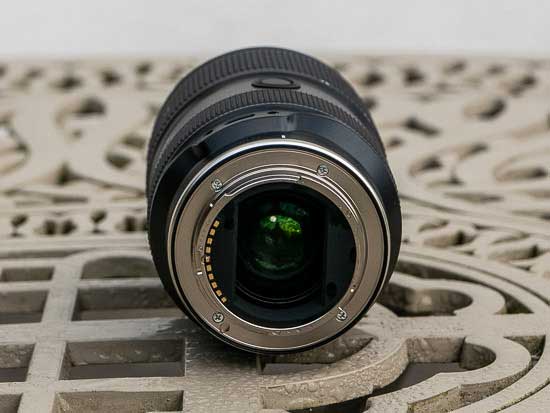 Importantly, the lens is fully compatible with the "Direct Manual Focus (DMF)" system feature of Sony cameras that enables the user to instantly switch between autofocus and manual focus.
Focusing is fully internal but zooming is not, with the length of the lens changing as you zoom from 28mm to 75mm.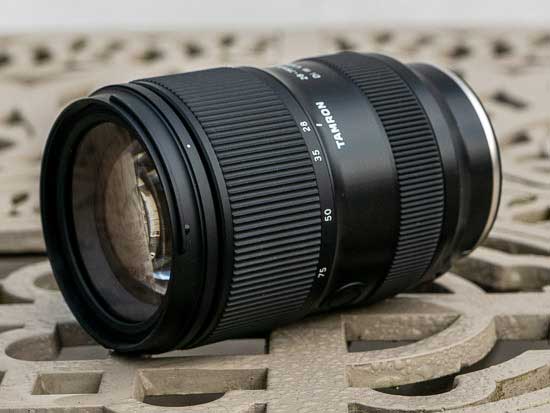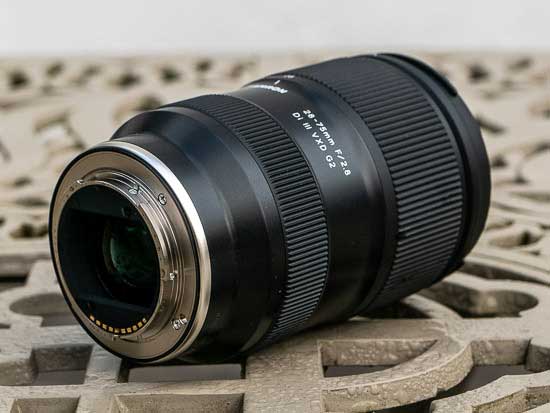 In use, we found the new focusing system to be very quiet and also very fast with the lens mounted on a Sony A7 IV camera, indeed just as snappy as the best Sony standard zooms such as the FE 24-70mm F2.8 GM lens.
The Tamron 28-75mm F2.8 Di III VXD G2 benefits from a moisture-resistant construction which helps to prevent moisture from penetrating the lens, although we'd hesitate to use it in heavy rain for a prolonged period.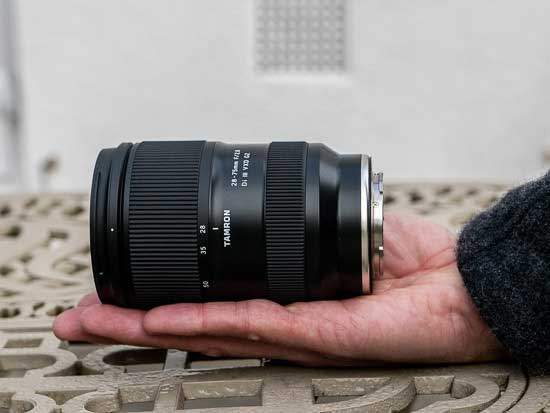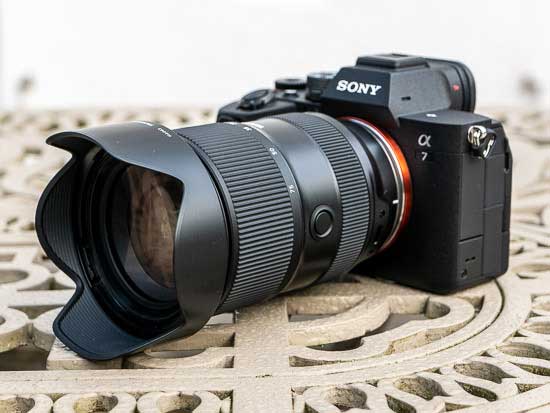 The front element has a hydrophobic Fluorine Coating that is highly resistant to fingerprints and debris.
The lens is supplied with plastic lens caps and a plastic flower-shaped lens hood (HA063) – there's no lens bag included. The filter size is 67mm.
Focal Range
At the 28mm focal length the angle of view is 75.23 degrees.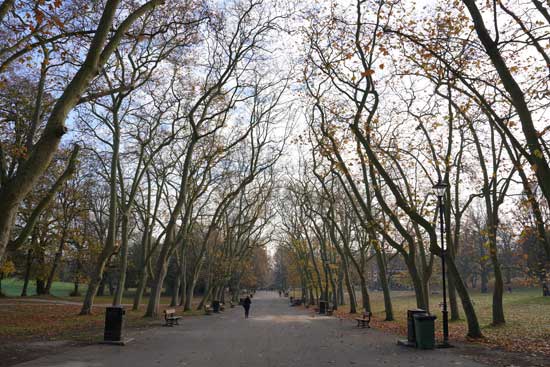 28mm
At the 75mm focal length the angle of view is 32.11 degrees.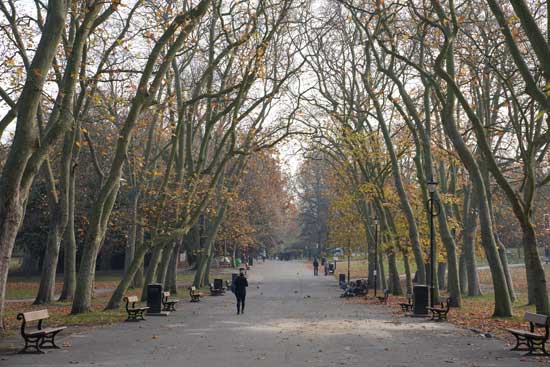 75mm
Chromatic Aberrations
Chromatic aberrations, typically seen as purple or blue fringes along contrasty edges, are well controlled with this lens.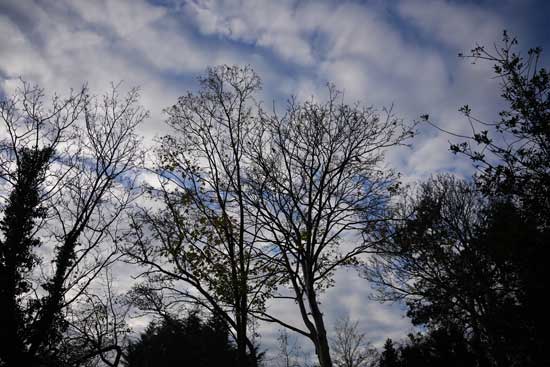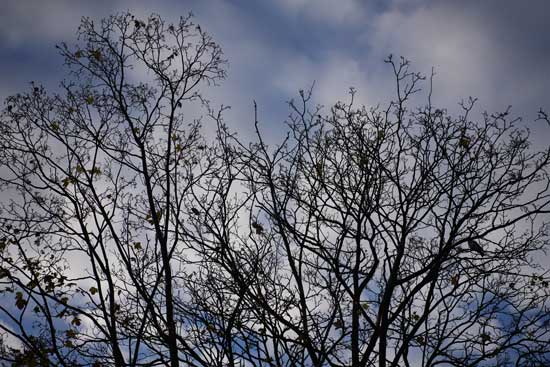 Vignetting
With the Tamron 28-75mm F2.8 Di III VXD G2 wide open at f/2.8, you can see some noticeable light fall-off in the corners. Stopping down helps, although to completely get rid of this phenomenon, you will need to use an f-stop of f/5.6 or smaller.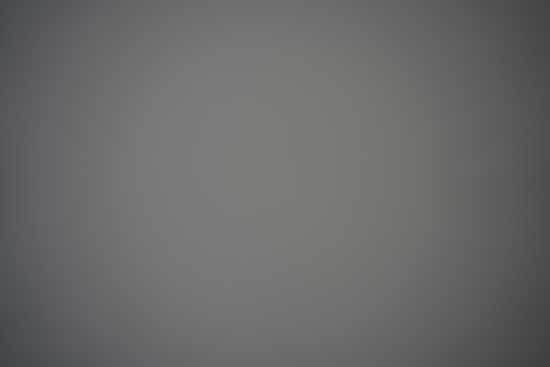 28mm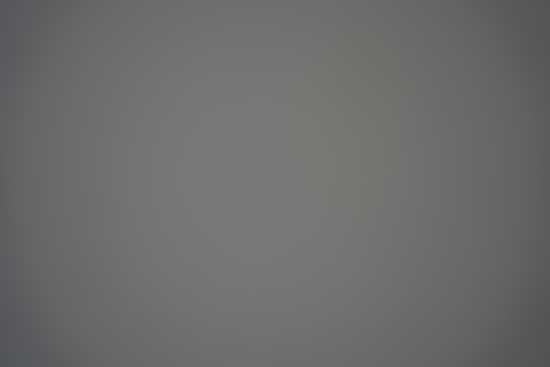 75mm
Distortion
There's quite a lot of barrel and pin-cushion distortion evident in both the JPEG and RAW files which you'll need to correct in post-processing until a suitable lens profile is released for your editing software.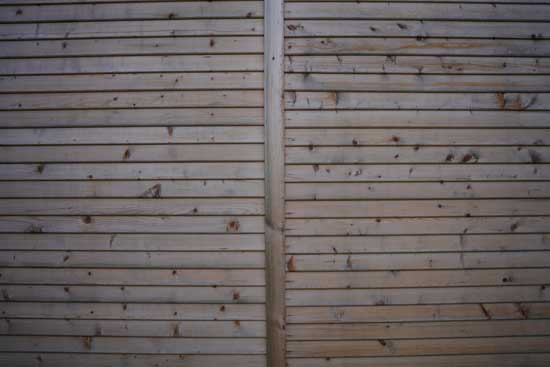 28mm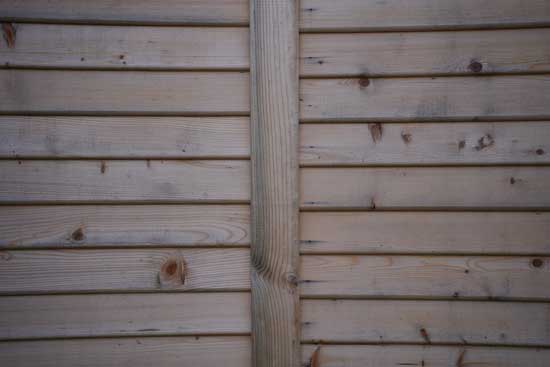 75mm
Sunstars and Flare
The Tamron 28-75mm F2.8 Di III VXD G2 produces quite nice sunstars when stopped-down to f/22, as shown below, although it it a little prone to flare when shooting directly into the sun.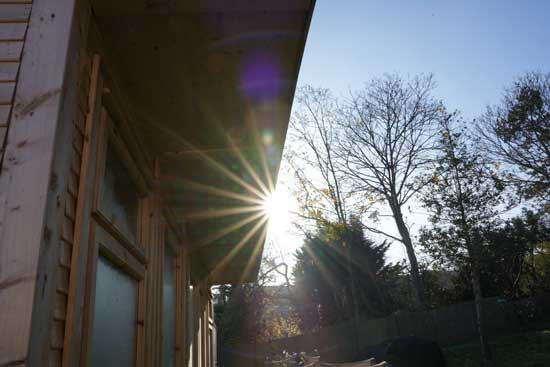 28mm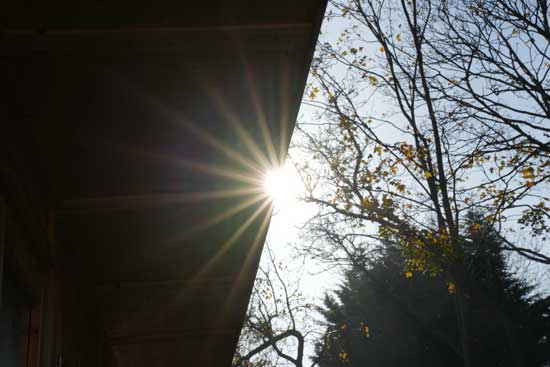 75mm
Macro
The Tamron 28-75mm F2.8 Di III VXD G2 isn't claimed to be a macro lens, but it delivers pretty good performance nonetheless if you zoom to 75mm.
The close-focus point is an impressive 18cm from the film/sensor plane at the 28mm focal length (38cm at 75mm) and it has a maximum magnification ratio of 1:2.7 at the 28mm focal length (1:4.1 at 75mm).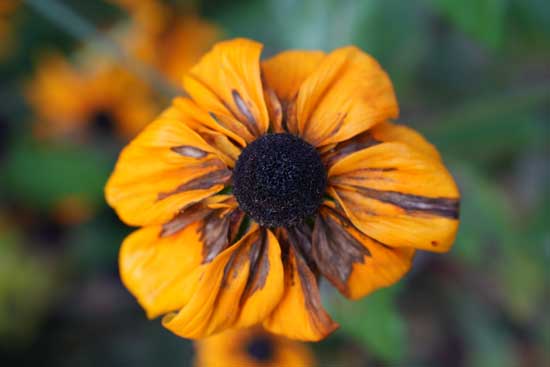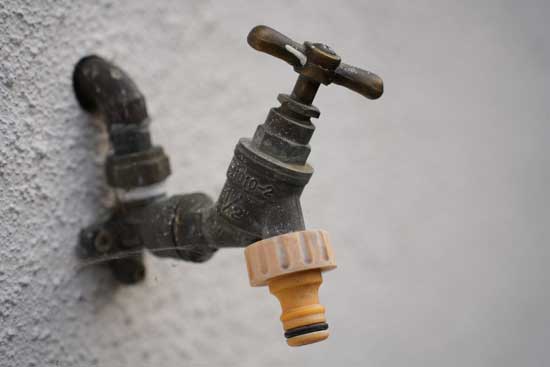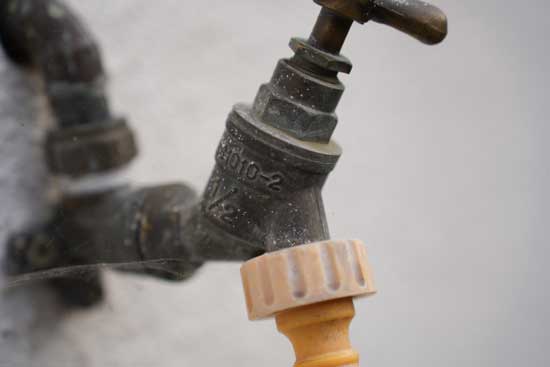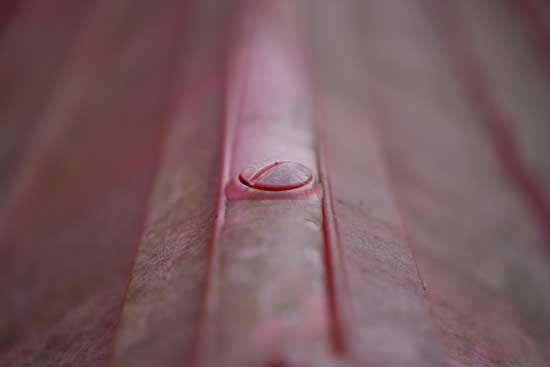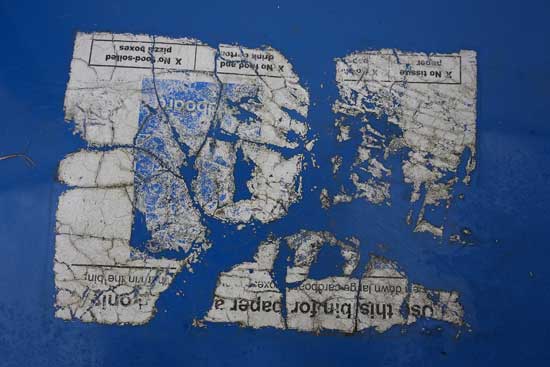 Bokeh
Bokeh is a word used for the out-of-focus areas of a photograph, and is usually described in qualitative terms, such as smooth / creamy / harsh etc.
One of the reason to buy such a fast lens as the Tamron 28-75mm F2.8 Di III VXD G2 is to be able to isolate the subject from the background.
Tamron was apparently very much aware of this requirement, as they employed an iris diaphragm with 9 rounded blades for a pleasing rendering of the out-of-focus highlights. Based on what we have seen, we can say that they largely succeeded.
Below you'll find some examples, but you are also encouraged to check out our sample images.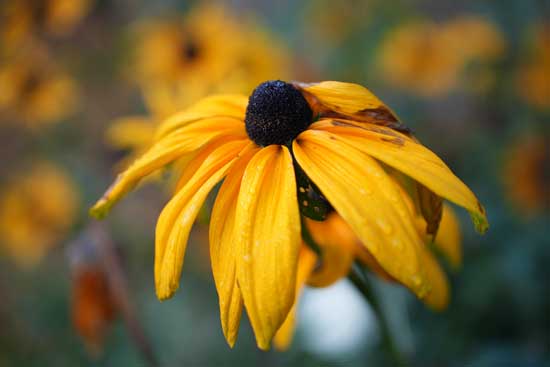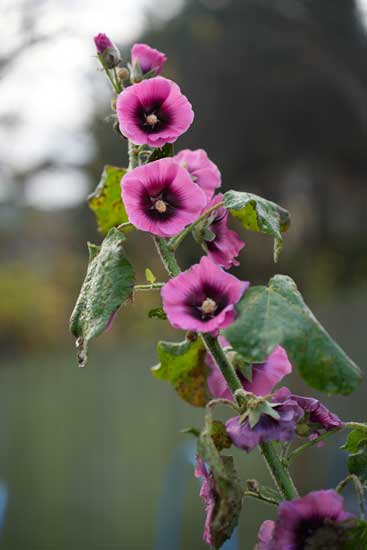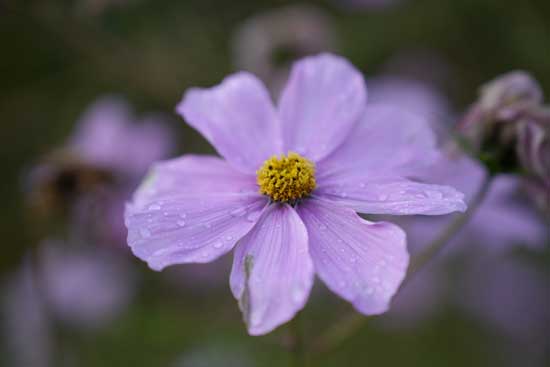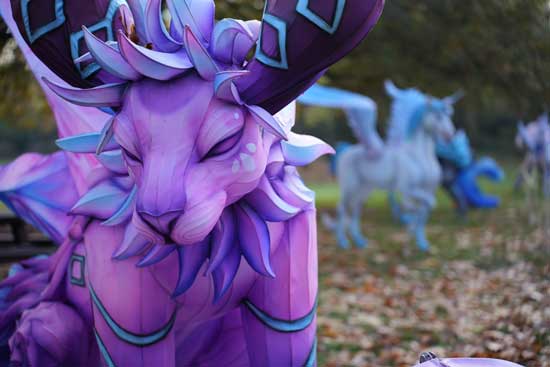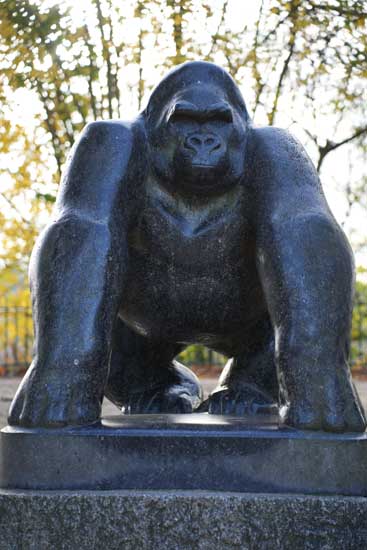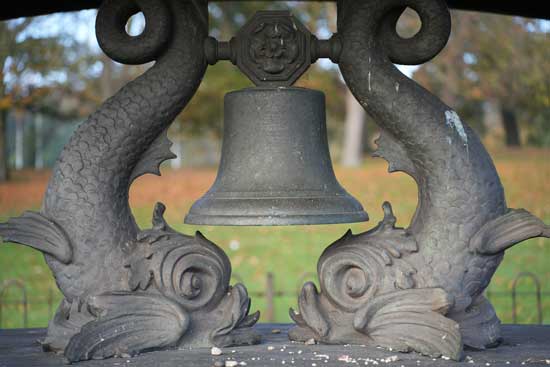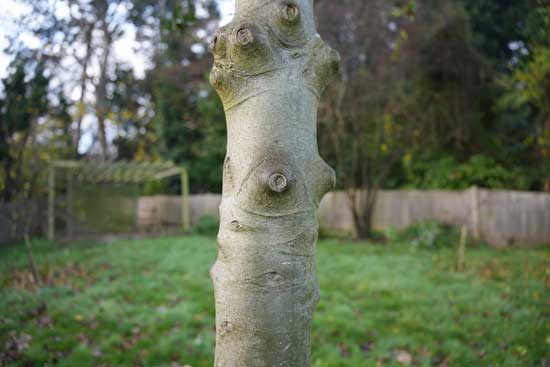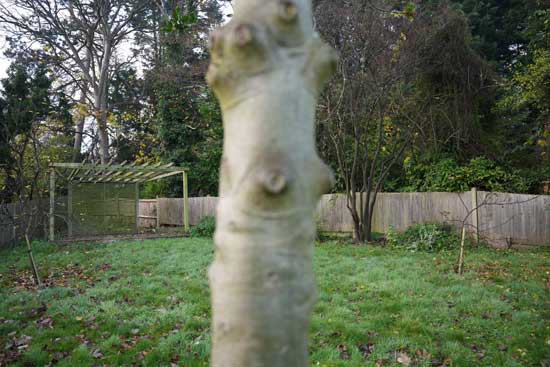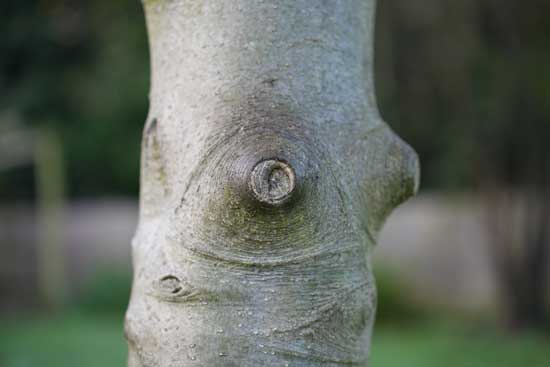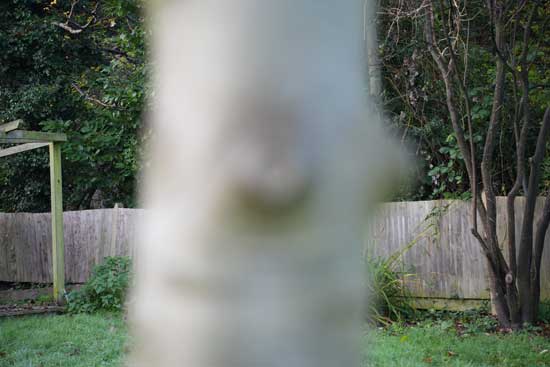 Sharpness
In order to show you how sharp the Tamron 28-75mm F2.8 Di III VXD G2 lens is, we are providing 100% crops on the following pages.