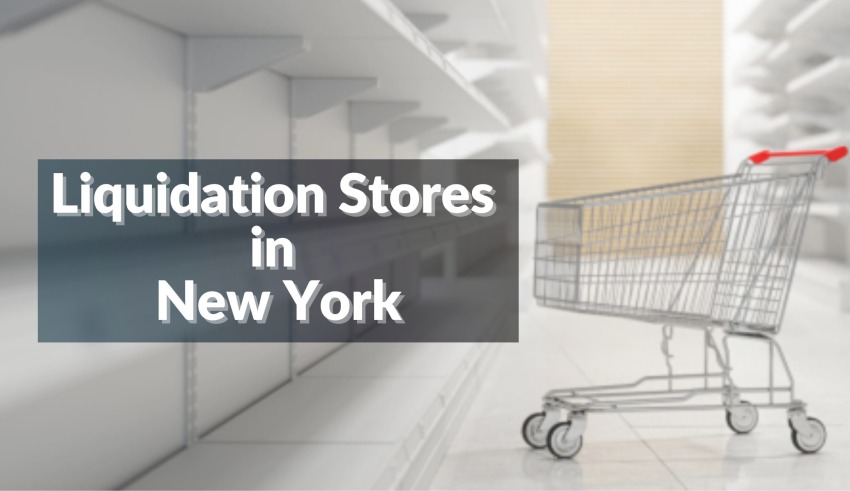 New York is one of the most commercialized cities in the US and has a lot of population. People constantly migrate to this city for job opportunities and to set up their careers. They have to find cheap furniture and all necessary goods at cheap prices to survive in this expensive city. In such conditions finding the perfect liquidation store in New York is necessary. There are hundreds of liquidation stores in New York that offer discounted goods and liquidated goods at extremely cheap prices. These goods include home décor as well as office furniture.
These products come to the marketplace in liquidation pallets and truckloads. They are often leftover, unwanted, excess and customer returned products. The good part about buying liquidated goods or assets is that they are very cheap and affordable. At the same time keeping a check on their quality is extremely important. Many times these liquidation pallets have defective goods that have been damaged.
A customer has to keep close attention to these details. Despite this fact, the liquidation industry has developed to a great extent in New York City and is often in demand. There is estate as well commercial liquidators. Even under these main categories, there are several other subcategories in liquidators that specialize in certain types of goods.
Here is the list of the 10 best Liquidation Stores in New York.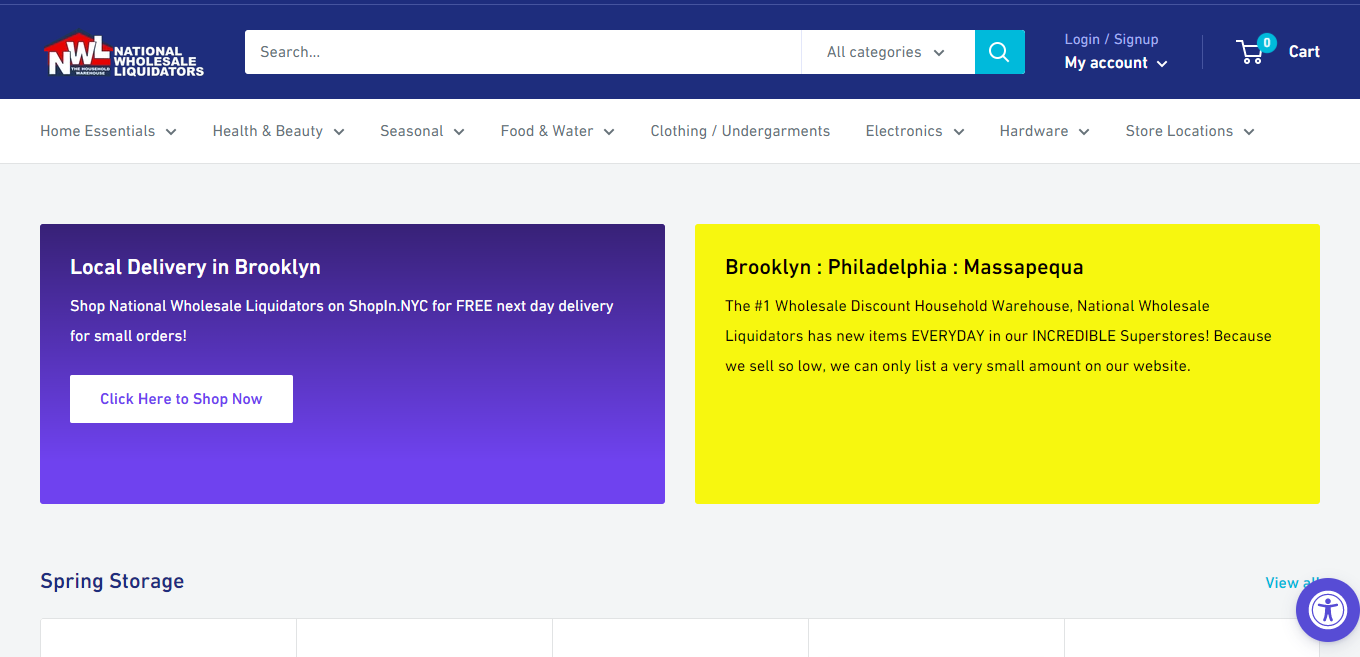 National Wholesale Liquidators are placed in Brooklyn on 59th Street. They offer a range of all home essential and electronic products. These include kitchen accessories, gadgets, bathroom, accessories, laundry products, cleaning essentials, health, beauty products, cosmetics, accessories, and basic home furniture.
They also have a great electronic product collection.  sell headsets, speakers, television, chargers, and other home appliances. They have a great collection of clothing as well as gift articles. Their stores are located at three different locations- Brooklyn, Philadelphia, and Massapequa.
They deliver to various localities in New York within a two-hour timeframe. They charge $75 for home deliveries and deliver almost every product to the doorstep. offer great discounts and offers at their stores. If you wish to buy home furnishings at cheap prices, then you should visit National Wholesale Liquidators.
Their stores are often full of customers and one has to wait in the billing queue. They are open six days a week, starting from Monday till Saturday for in-store shopping. They are one of the top liquidators in New York. You can contact them by their mail for liquidation service-based inquiries and visit any of their stores to buy high-quality goods.
---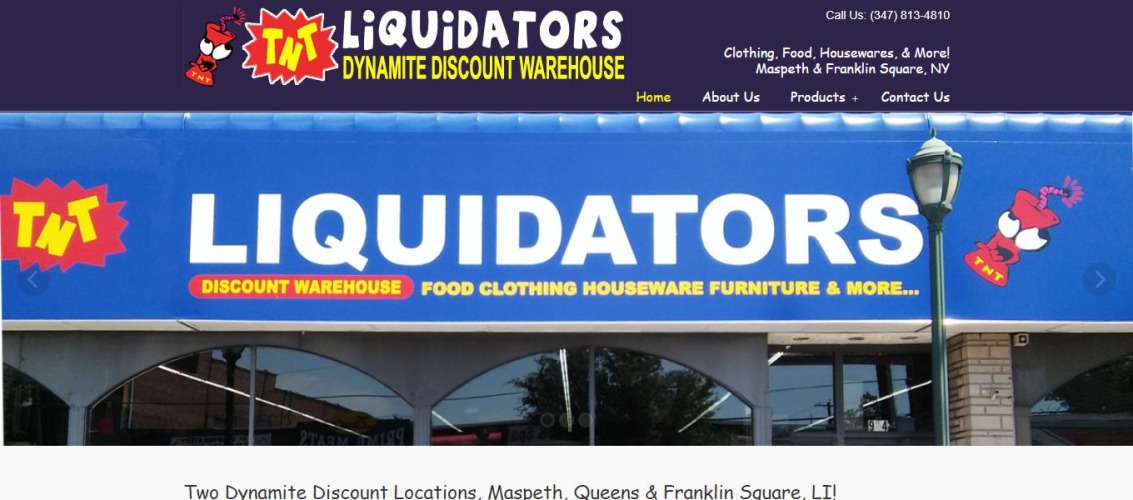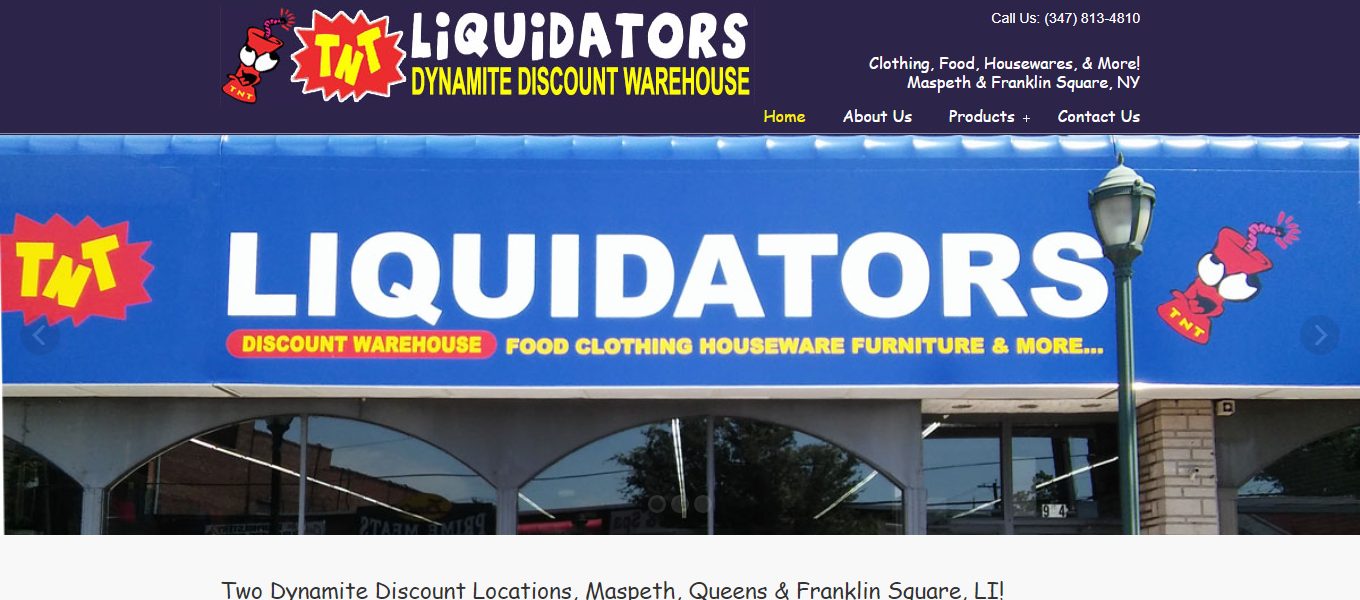 TNT Liquidators are one of the well-known liquidators in New York City. They have been offering high-quality merchandise at unbelievable low rates since 1999. They have received great customer ratings and reviews. People visit their store very often and are always happy with their service. Their in-store workers are very polite and will help you find the desired product.
They provide the best customer assistance and focus on creating customer relations. The deal is clothing, health items, beauty products, house furniture, accessories, electronics, food, kids' toys, jewelry, and more. They buy goods using liquidation pallets and excess stocks liquidation.
Their products are tested and have the best quality. They not only have a variety in their products but also sell some of the top brand items. Their brands include Raymond, Anne Klein, Fila, Bose, Adidas, and Levis. They also have an in-house brand.
They have two stores in New York. One is located at Maspeth and the other at Franklin Square New York. These stores are huge and have large stock inventories. They are open seven days a week. They are a huge discount warehouse where you will be able to find some of the best deals. This makes them one of the top liquidation stores in New York.
---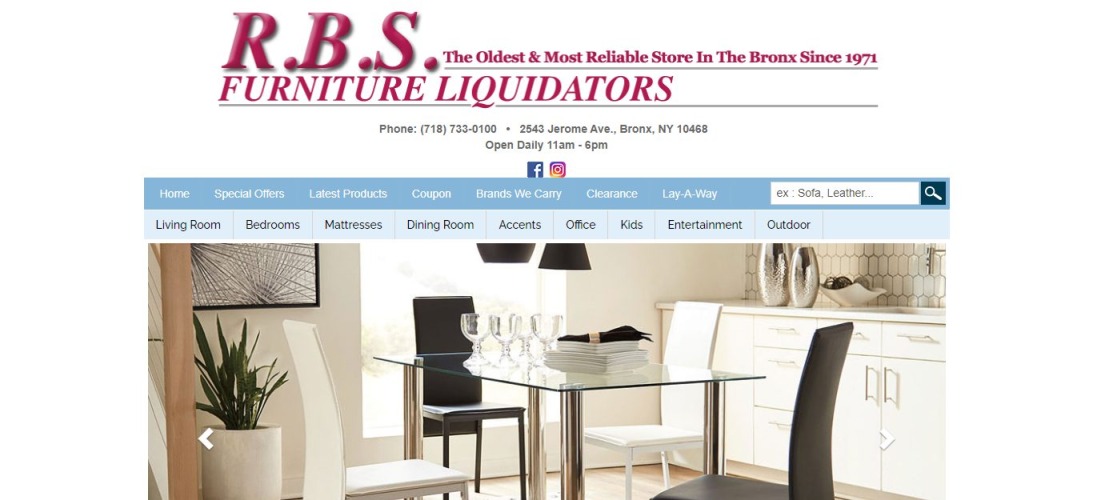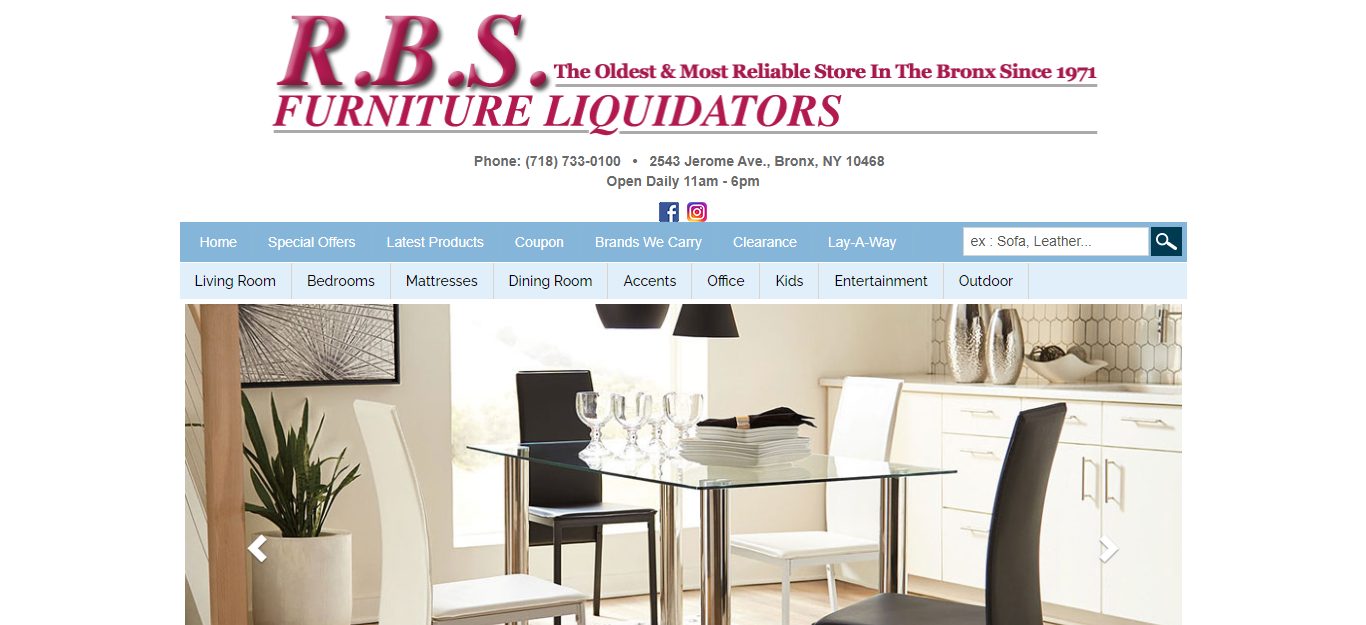 Rbs Furniture Liquidators are one of the oldest and most experienced liquidators in New York City. They liquidate all the assets in any estate. They focus on estate liquidation during downsizing. Liquidation Stores in New York are best liquidating furniture. buy furniture and sell them in categories- living room, bedroom, bath, washroom, outdoor, office, etc.
Before liquidating assets they carry out quality checks and valuation of the furniture. They sell top-quality tables, chairs, cupboards,  beds, doors, windows, glass, refrigerators, TVs, storage units, mattresses, rugs, decorative items, artworks, paintings, frames, and mirrors.
They have a special kids segment of beds, dressers, and kid's bedroom furniture. This will help you design the kid's bedroom in a better way. They offer great discounts and provide the best after-sales customer service. They provide installation facilities and deliver to a wide set of locations. If you wish to buy furniture in a lot for your new house and are struggling to find a cheap option, then this is the right liquidation store for you.
---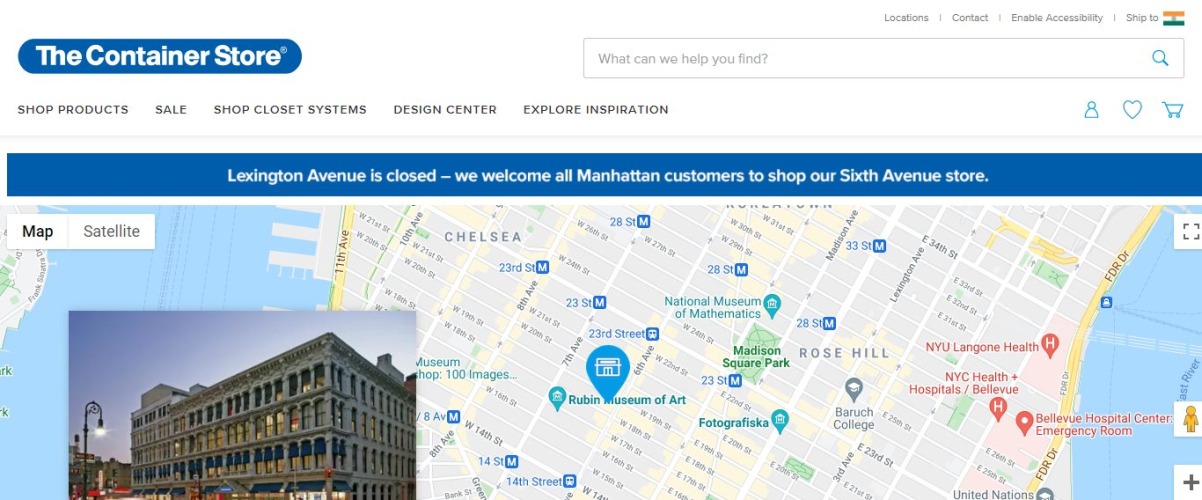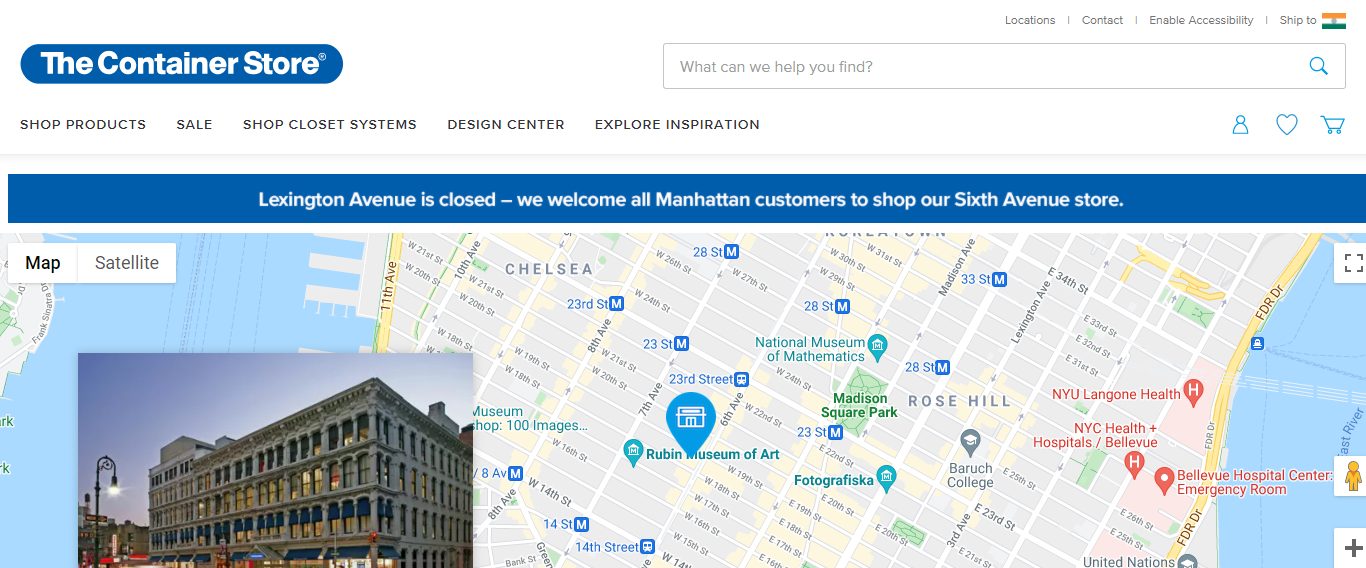 The Container Store is placed on the sixth Avenue in the Manhattan area of New York. They deliver their products throughout the US and also ship their products internationally. They have a wide range of products and goods.
Their products include kitchen furniture, closets, storage facilities, kitchen appliances electronics, garage equipment, office furniture, drawers, accessories, essentials, cleaning agents, clothing, laundry, jewelry and beauty products, toys, travel bags, kids, and baby products.
They also help you design your bedroom or bathroom in the best way possible. They suggest ideas and alternatives from their wide range of products. This is  also provide free local delivery and installation services. They have several stores throughout the US. In this industry for the past several years and have a great experience. They mostly carryout box liquidation as well as the use of liquidation pallets.
They are known for their good quality items and are open seven days a week. Compared to other liquidation stores on our list, the products of The Containers Store are comparatively costly. People still prefer visiting their outlets as they offer the best quality and great service. This makes The Containers Store one of the top Liquidation Stores in New York.
---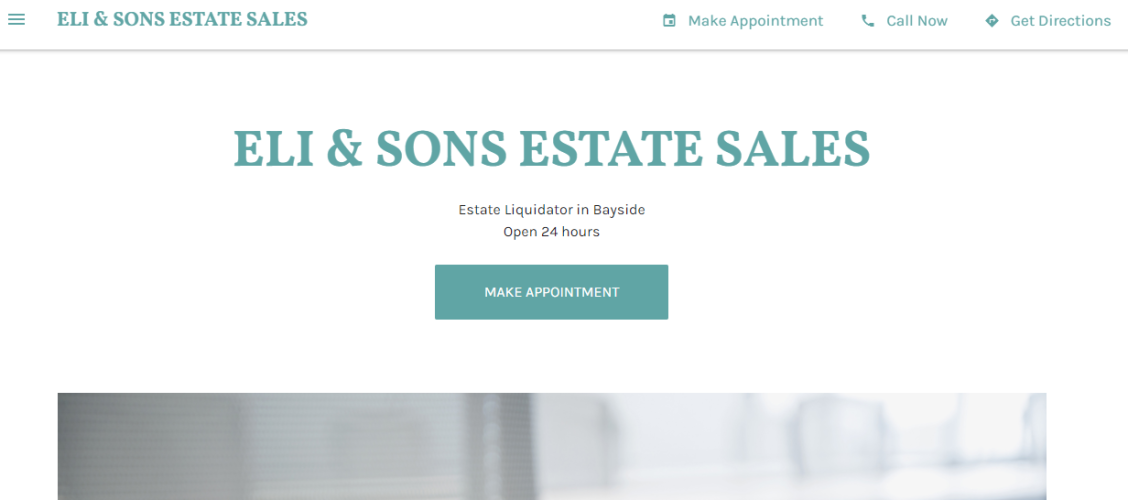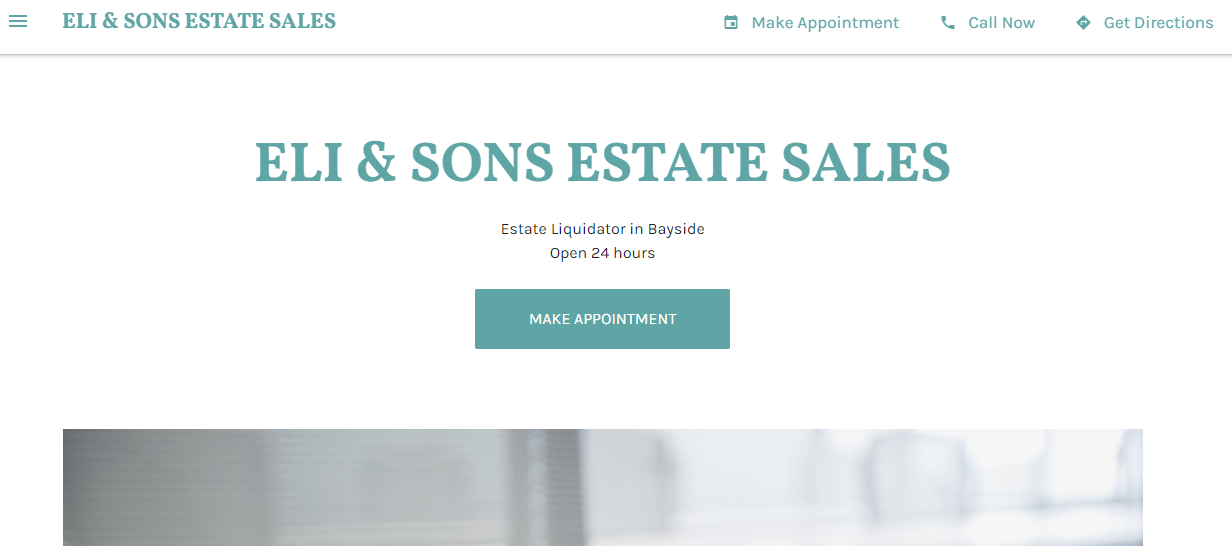 Eli & Sons Estate Sales are one of the top estate liquidators in New York City and is being operated by Eli Khaimov who is the owner of the company. They have received five-star customer ratings and have been operating as liquidators for the past several years.  Their customers are very happy with their service and often recommend them. Their service brings in the best for their clients and focuses on carrying out smooth deals. They help in downsizing and liquidating assets during estate dissolution or estate sales.
The focus on their work and get it done as soon as possible. They systematically plan their sales, making a proper marketing plan and sales pitch. This is use word of mouth, Facebook marketing, and social media marketing for the sale of goods.  They do the proper valuation of assets and carry out strict quality checks. The best offers and deals for their clients. They focus on building great customer relations.
This is the reason they have earned so much respect over the years. If you are downsizing and want to dissolve all the assets, then you should consider Eli & Sons Estate Sales as the best liquidation service option.
---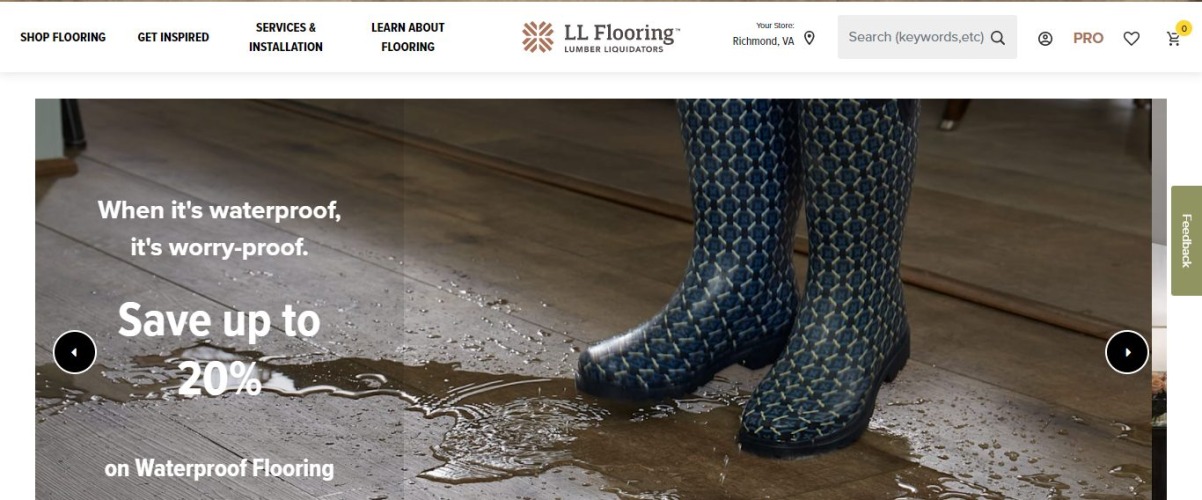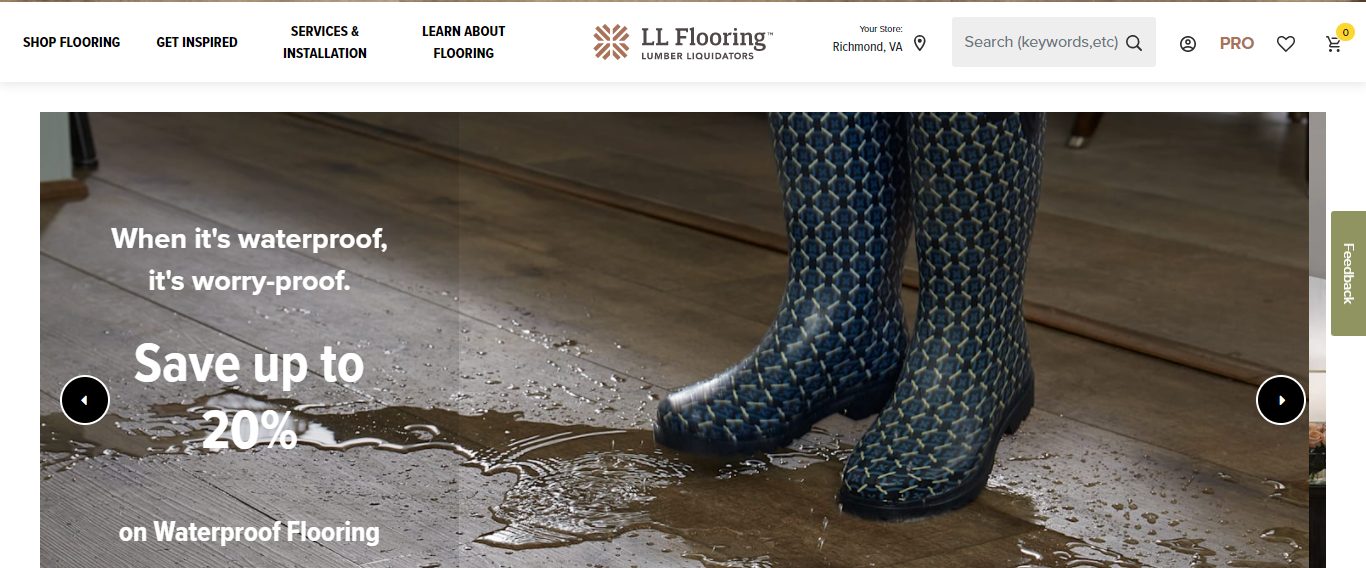 LL Flooring is one of the biggest liquidator chains in the US. This industry for past many years and have gained tremendous experience. They have stores throughout the country and are an international brand. This is what makes them unique.
They liquidate tiling and floors and turn them into the best quality. This is also give flooring consultations and help you set up the best flooring for your house. They offer some of the best in-store deals on tiles. In today's world of expensive flooring, this is the perfect option you can go for.
They have a wide range of tiles and have one of the biggest inventories in the US. They have a huge store in New York, where you will find a great variety of tiling and flooring. sell vinyl, hardwood, plywood, laminate, and hybrid tiles. sell by wood categories- acacia, pine, oak, hickory, birch, maple, cherry, and walnut.
Their tiles are of top quality with a beautifully polished glaze to them. The tiles are available in different colors. Starting from dark shades to lighter versions. Their rates are very cheap and affordable. They have received great customer ratings and reviews. You can visit them in-store as well as shop online on their website. This makes LL Flooring (Lumber Liquidators) one of the best liquidation stores in New York.
---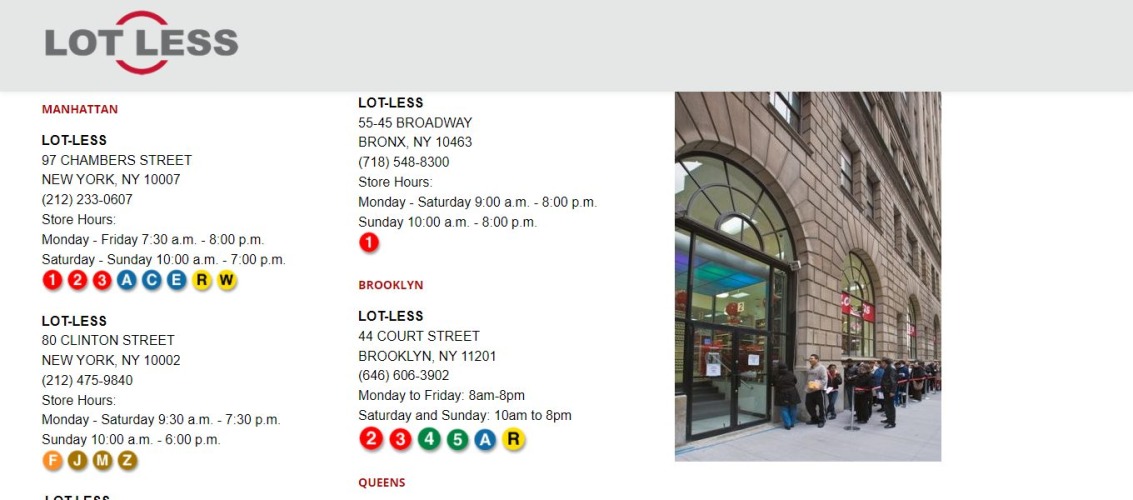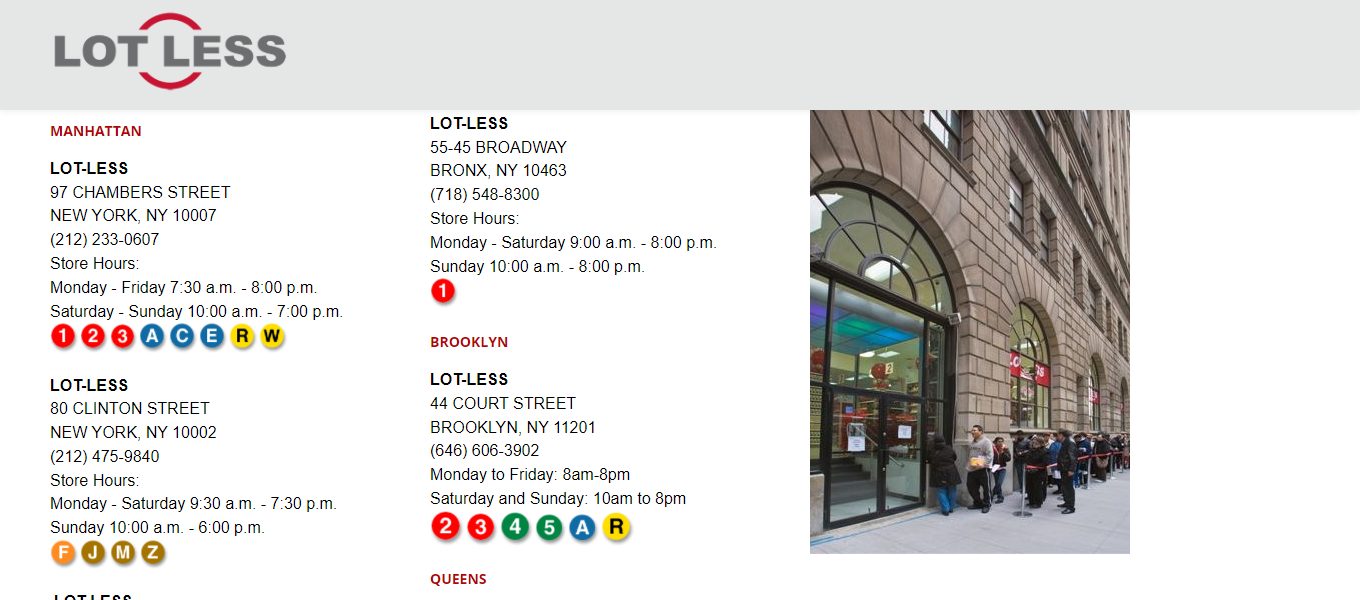 Lot Less Closeouts is one of the biggest liquidators chains in New York City. They are a fast-growing chain, which offers great deals on the best products. They already have ten stores in New York at different locations.
This helps them achieve high sales targets and earn huge profits. This is deliver quality and have a continuously increasing customer base. They wish to expand more and make their brand internationally acclaimed. They offer incredible bargains and limited-time offers.
The customers rush to their stores for these offers and hence their stores are highly visited. Their products are sold at faster rates and this helps them keep their merchandise fresh. They renew their products almost on a daily basis and keep the best quality goods in their store.
Their products include food items, health and beauty products, accessories, clothing, electronics, home appliances, equipment, cosmetics, bedding, bath, office supplies, toys, essentials, and much more. They always deliver a unique shopping experience to their customers.
 Liquidation Stores in New York received top ratings and reviews. They are open seven days a week and have long working hours. You should definitely visit their store for amazing offers and bargain deals.
---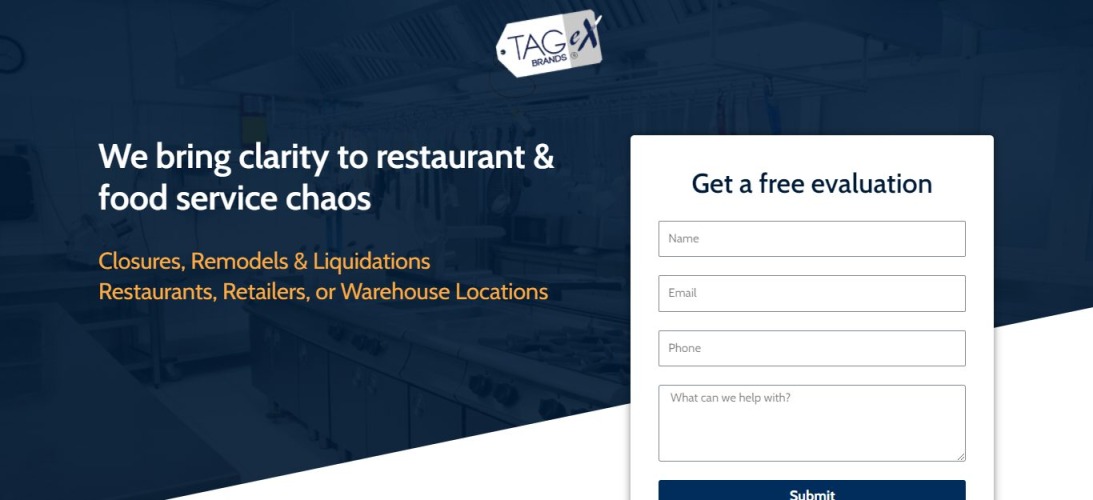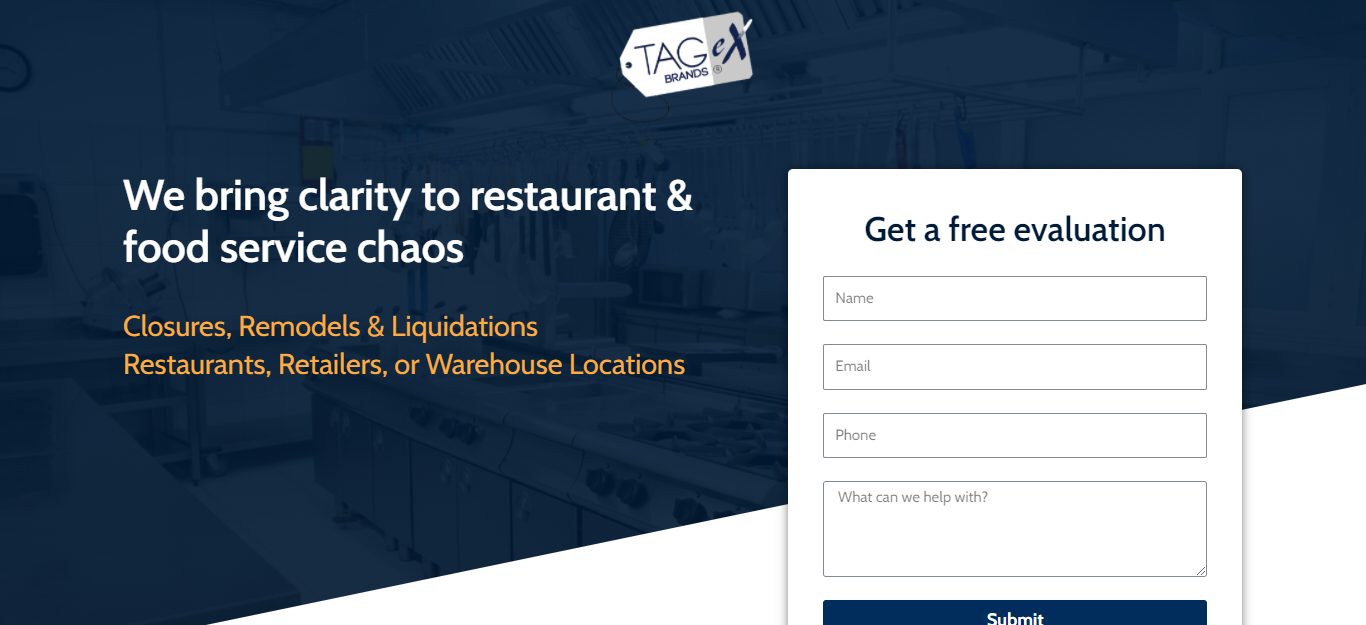 TAGex Brands is a service that helps businesses and companies downsize or upsize. In case your company is facing closure and you wish to dissolve all the company assets, then TAGex Brands will do the job for you. It is  carry out the liquidation of surplus, excess, unwanted furniture.
They carry out equipment redeployment and data management. follow proper valuation rules and estimate a price for the goods. They set up great deals and make their client happy. Offer free valuation like no other company does.
They mostly provide service to restaurants and small scale businesses. They have got top client reviews. Their service is only limited to New York City. They are known for carrying out fast and effective deals. If your restaurant is about to be closed and you are searching for a restaurant liquidator in New York to liquidize all the assets, then this is probably the best option for you. They will definitely help you and will crack the best possible deal for your goods.
If you are finding it difficult to sell some products, then Estate Liquidators will help you with it. They carry regular auctions and sales. Many people visit their auctions to buy liquidated goods at cheap prices. People get amazing deals and discounts on products.
The products that they liquidate mostly include paintings, artworks, sofas, antique pieces, rare items, flower vases, idols, statues, and frames. They take limited projects at a time, which makes them deliver quality services. This makes them better than any other estate liquidators in the market.
They are located in New York City suburbs and are open seven days a week. Prior appointments are recommended, as they have a heavy booking throughout the year. You can simply visit their website and book an online appointment.
---
Show Place
Last on our list we have Show Place. Show places are fine art and estate buyers in New York. They have been helping people with their liquidation services since 1993. They have gained tremendous past experience and have a lot of loyal customers.
This is provide downsizing as well as estate liquidation services. They buy jewelry, furniture, lighting devices, and equipment, fashion, accessories, fine and decorative artworks, paintings, frames, etc. They provide friendly yet professional service and are best at what they do.
 Offer the best deals and offer good prices for each and every good. They have received five-star ratings and happy reviews from their customers. The industry experts when it comes to the valuation of goods. You can contact them online using their website. If you wish to sell small artwork, articles and antiques then ShowPlace is the best option for you.
Conclusion
In this fast-growing city of New York, people often have to downsize or upsize. This change is full of difficulties and selling the pre-existing assets or goods can be tedious. This was the list of 10 Best Liquidators in New York in 2022.
These are not only the best service providers but also the industry experts. They have been operating in this business for the last several years and are definitely trustworthy. They have been delivering quality over the years and will continue doing that in the future.
Feel free to contact these New York liquidators. We hope we have covered all the best liquidators out there.  If we have missed any top liquidation service in New York, then feel free to drop it in the comments section below. Also, make sure you visit our space for similar recommendations on different interesting topics.