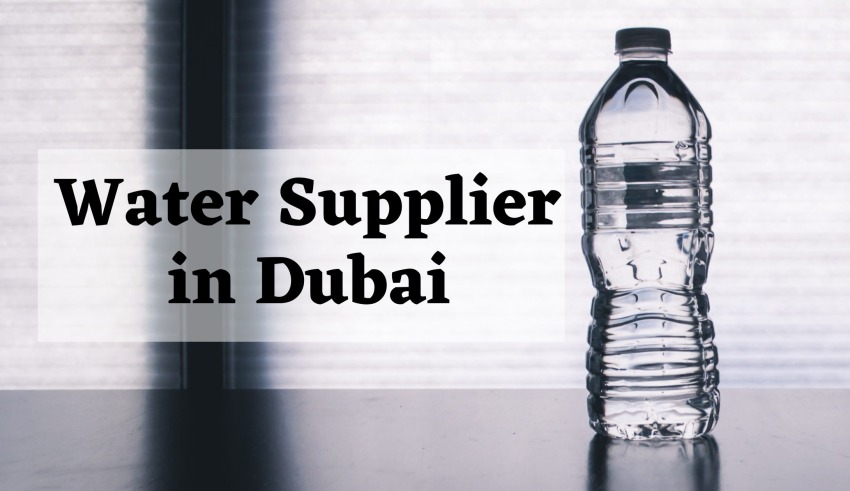 Most water in Dubai is sourced right from the sea- making it highly expensive due to the desalinating process. Although pipe water is distributed within the country as anywhere else in the world, it is hardly used for purposes like cooking and drinking. Instead, people have to rely on drinking water companies in Dubai in order to get regular drinking water.  Naturally, there are a good number of water supplier in Dubai.
However, not all of them can be trusted with the work they do. We must have an in-depth look at what each water supplier in Dubai has to offer to find if they really fit our requirements. Here we have reviewed the 10 Best Water Suppliers in Dubai. Let's have a look.
Here is the list of the 10 best water Supplier in Dubai.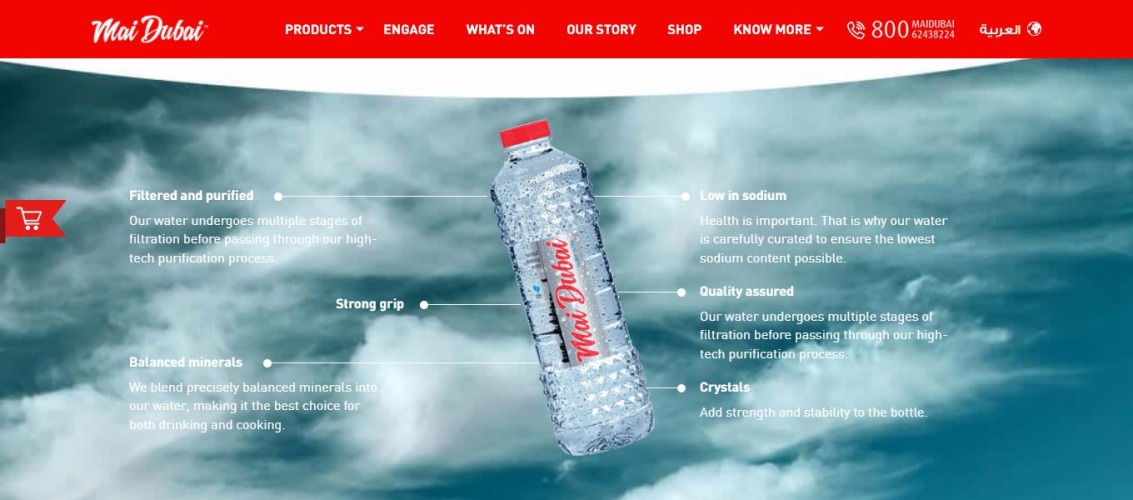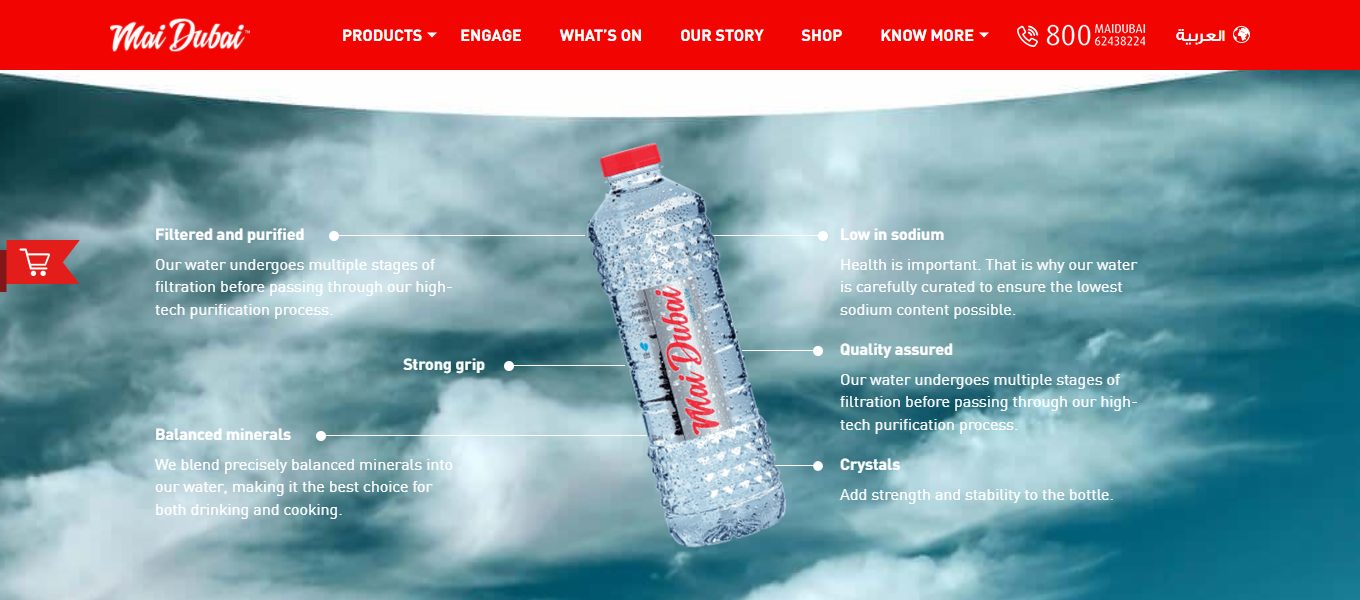 If you are looking for the best drinking water in Dubai, then you have to consider MAI Dubai as one of your topmost options. They are considered the most reputed and reliable suppliers in all of UAE. Throughout these years, they have gained a lot of credit as the most trustworthy company in the region. MAI Dubai is actually owned by the state tun DEWA. This is the Dubai Electricity and Water Authority, responsible for water supplier Dubai to prime regions in Dubai.  
This Sweetwater supplier Dubai will give you water that comes with the most essential minerals as standardized by WHO. Moreover, this company water is great for cooking purposes as well.
The company was founded back in 2012 and since then has grown into the most revered name in terms of water suppliers. They make use of only the state-of-the-art technology in order to carry out the water cleaning process.  
MAI Dubai has actually been the recipient of several awards since it began to work. It was also awarded the bronze medal during the 7th BevStar awards conducted annually by the USA magazine- Beverage World. MAI Dubai has also been recognized as the fastest growing FMCG company with the UAE.
The company has been recognized for its Value, Portable, Premium, and Value-Added range! Surel, it is the best water supplier in Dubai. It is located in Yalayas, D63, Dubai! 
---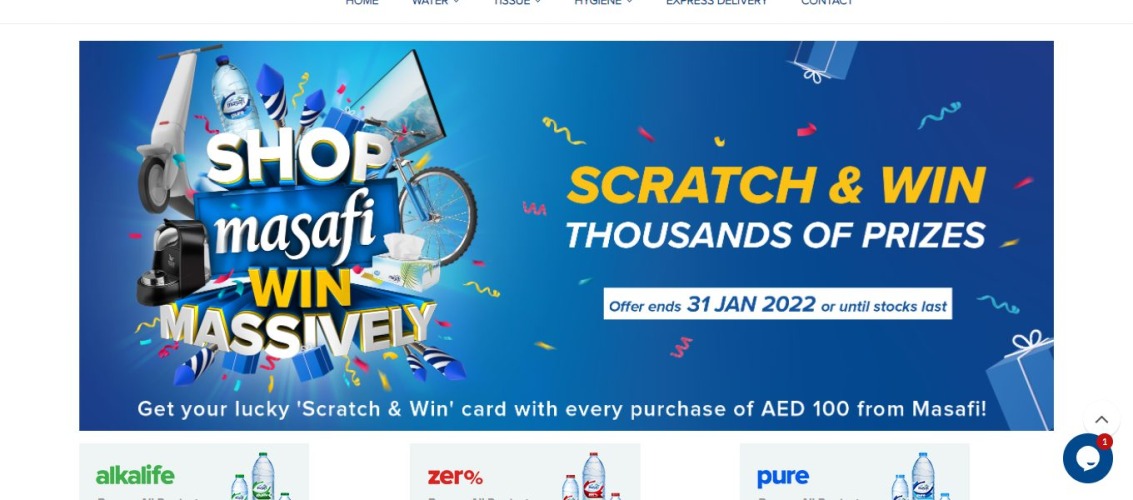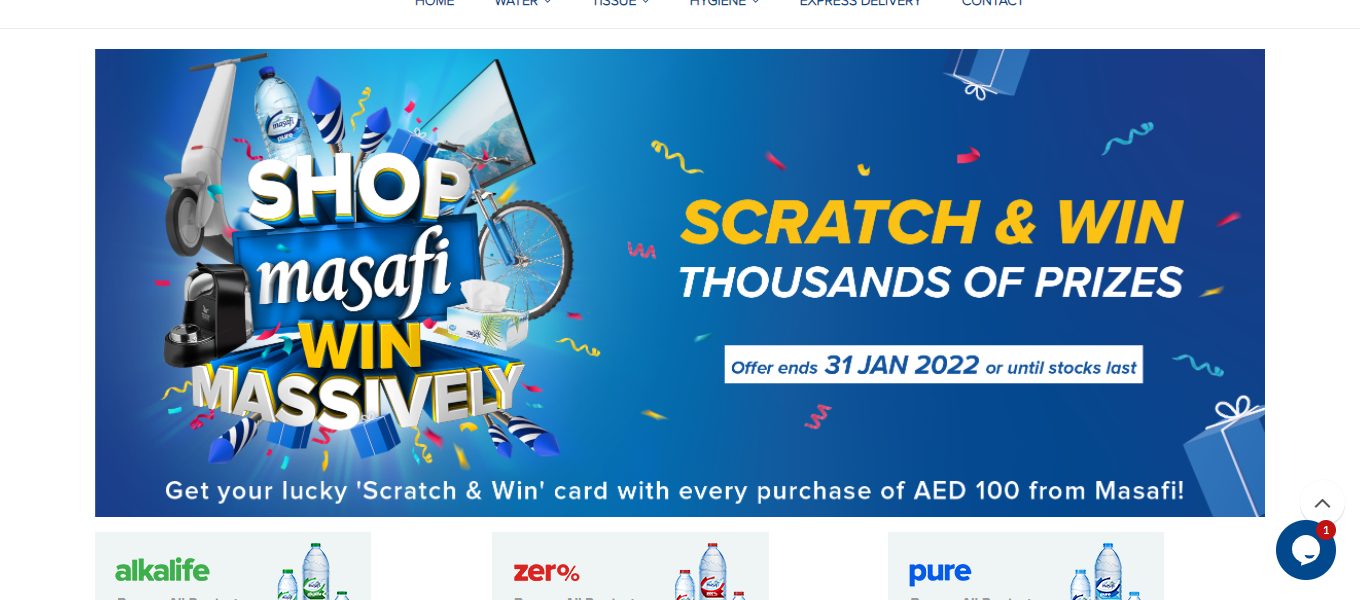 This is another one of the best-known water tanker suppliers in Dubai! We truly think that they are as good as the first mention on our list. It is rather difficult to put these two in a hierarchy because both of them have been given equal credit by the UAE population.
They are actually considered to be the oldest water supplying company within Dubai. It is actually the only homegrown company in Dubai which makes it even more credible than any other mention on this list. naturally, they have a very important position within our list of the best water suppliers in Dubai.  
The company was founded in UAE and has been named after the popular water springs- Masafi Al Ain. The water springs are known for their pure drinking water in water supplier Dubai, with little to no trace of sodium.
Some of the most popular products that you will get from this company include Masafi Alkalife, Masafi Pure, Masafi Zero, as well as mamy 'flavored' varieties of water. In fact, this is the only company that has such versatile products within an affordable range! We are sure that you will be more than satisfied with their services. 
 Not only this, the company also provides a personal brand of apple juice, tissue products, and other beverages. As a matter of fact, you can easily register yourself on the company's official website in order to become a regular customer and reap additional benefits. Then most popular product includes the six pack bottles of 1.5 litres. we are located in Masafi park- industrial area 3.  
---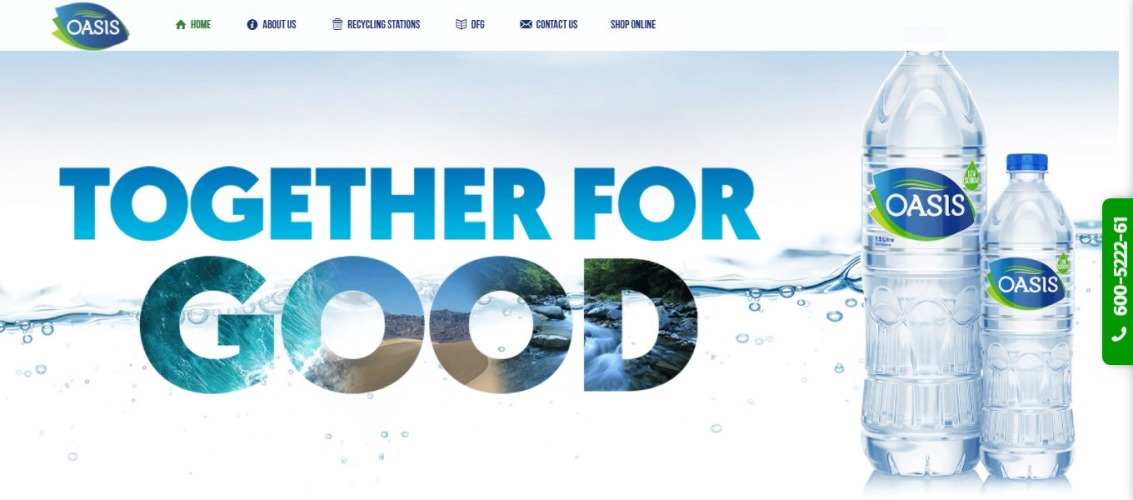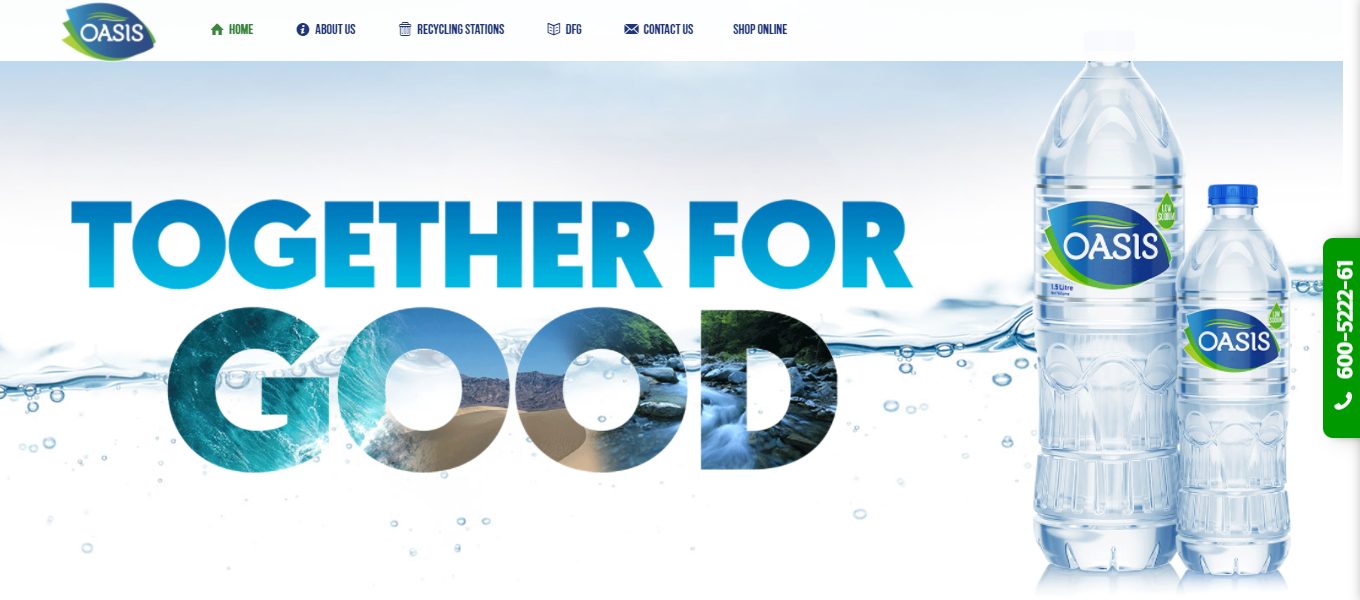 When we talk about Oasis pure water, we talk about the company that has been ruling the water scene in Dubai since 1984. Clearly the time that they have been functional shows how popular and in demand they are within Dubai.
As a matter of fact, they are the only company that actually follows an ethical green model in order to provide water. They pay a lot of attention to recyclable products, as well as justly resourceful extraction and purification of water. Their efforts also collaborate various community and eco-friendly methods. However, owing to this- the company water could be considered a little expensive by the layman.  
As far as prices are concerned you can get a 5-gallon bottle of Oasis water at AED10- AED 25. This largely depends on whether the customers already have empty gallons and bottles that they can exchange when the new bottle gets delivered. Clearly,
it's extremely profitable to deal with this company since the number of water containers you give up for recycle determine the amount of discount you can get. In order to complete payment, you can easily make use of the OASIS cash card as well! Such revolutionary methods can hardly be found anywhere else in the world. Unlike other companies, you will be free of the hassle of attaching coupons within empty bottles!They are located in Jebel Ali, Dubai.  
---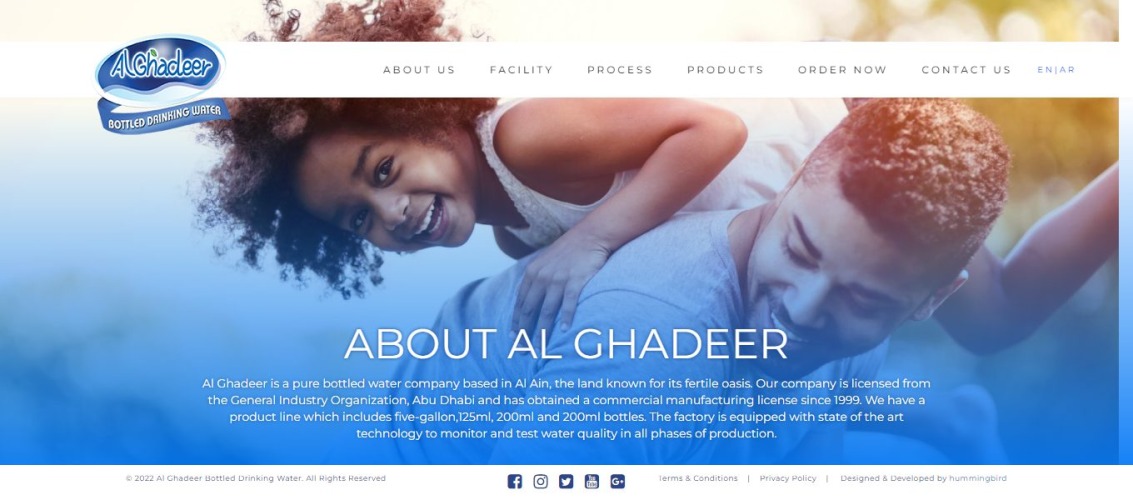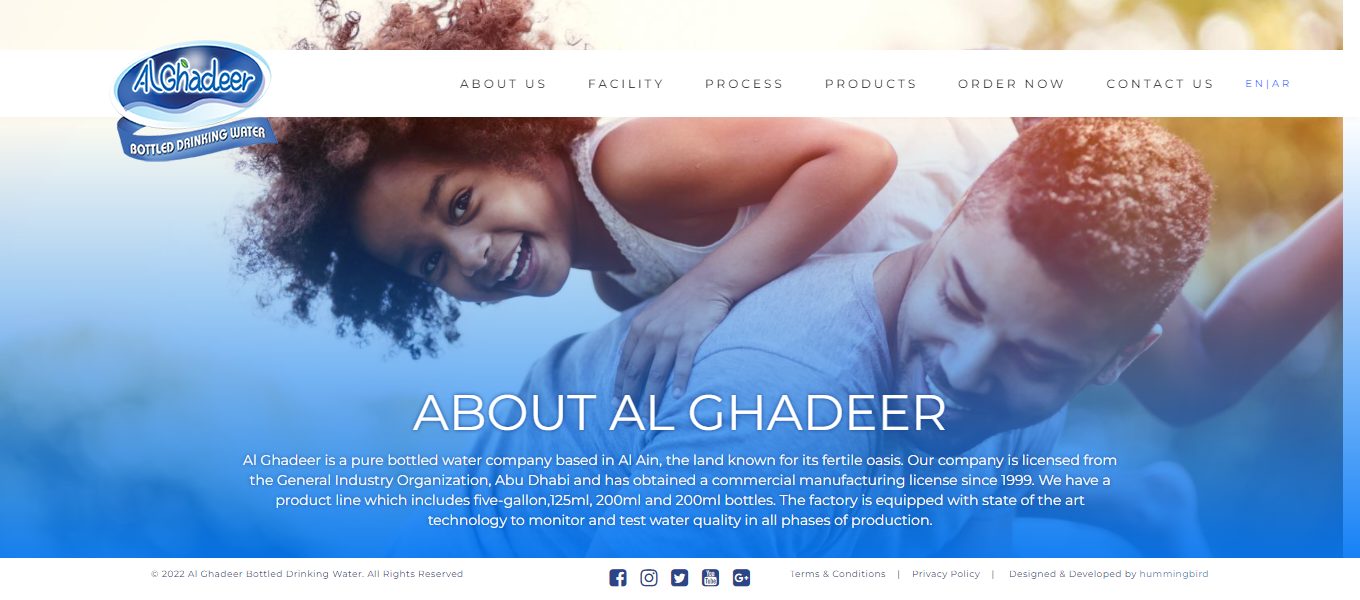 Al Ghadeer is actually based within Abu Dhabi. However, it provides extensive services to Dubai as well. Moreover, they have been licensed by the Al Ain Municipality along with the Food Control Authority with Abu Dhabi. Naturally, the products of this brand go through rigorous quality testing based on high consumer standards of the region.
All the processes of purification and extraction are tested through their various phases to make sure only high-quality proceeds are packaged and delivered. Despite the incongruency in its location- Al Ghadeer is actually a favorite among UAE residents. It is one of the most used water brands in Dubai! 
This company provides both disposable packages as well as refillable bottles. The 200 milliliter, 125 milliliter, 250 milliliter, as well as 500 milliliter variants are disposable. On the other hand, you can also get the 5G refillable bottles. Every product within the company has been manufactured within the HACCP certified facility.
This is one company that is actually highly popular among the bigger brands and franchises of Dubai. Some of their most famous clients include the likes of Dubai Outlet Mall, Al Ain American School, and many others. The company is located in Al Ain and for further information you can visit their offician website. 
---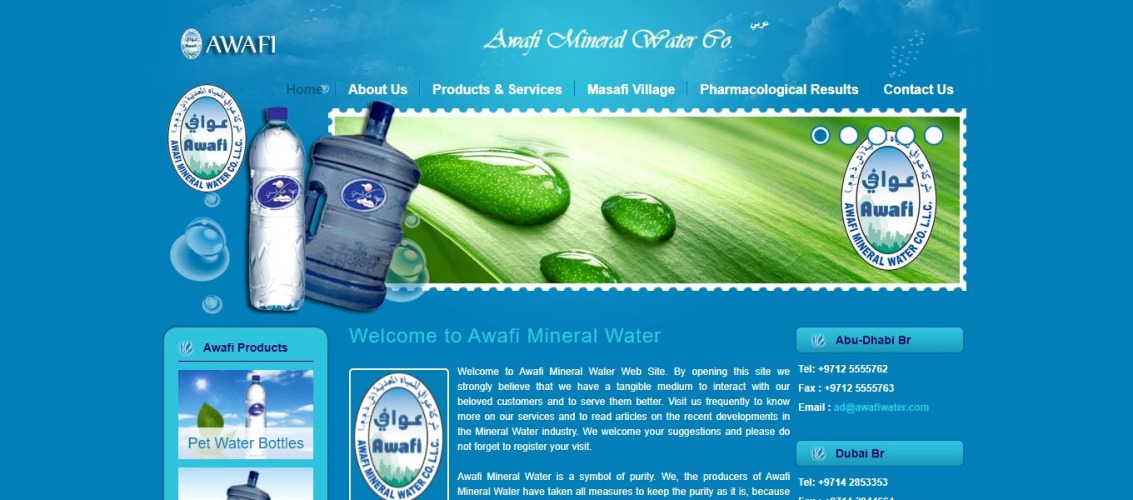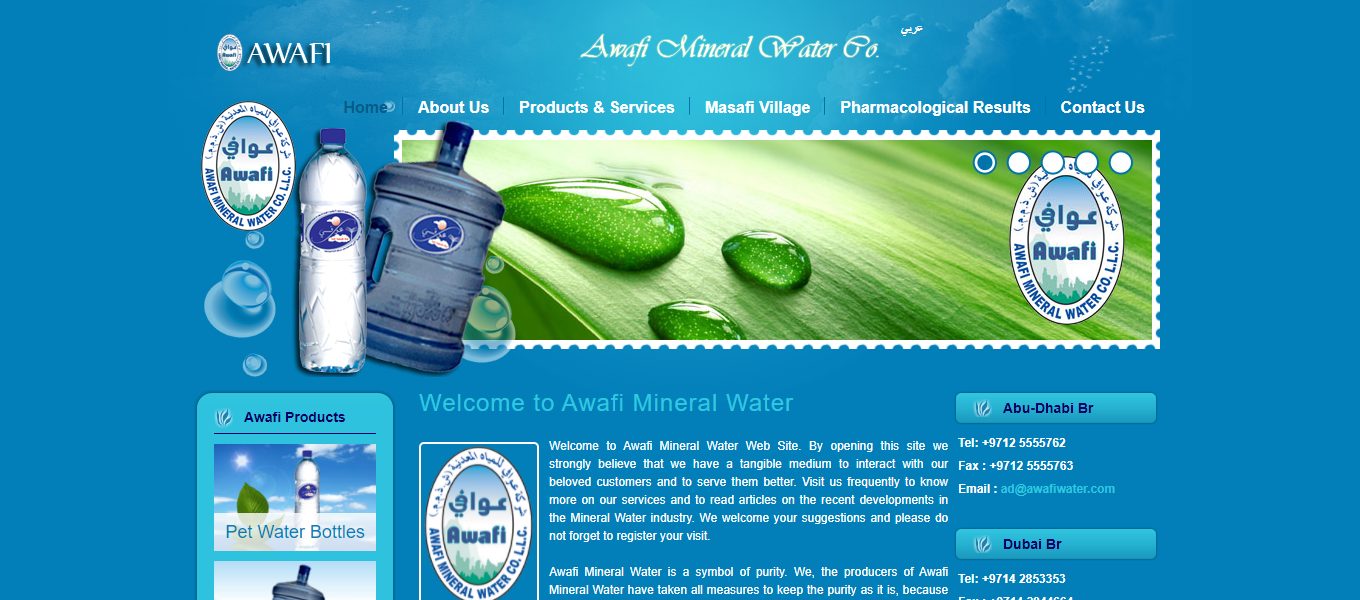 The Awafi Mineral Water company sources its water largely through springs. Their main resource is the abundant unspoiled spring that is located within the heart of the Masafi village. Being a deep underground spring, the water that is sourced from here, is filled with natural minerals and great healing properties.
Moreover, the company is highly affordable and used by most households within Dubai. As a matter of fact, the company makes 20- liter water bottles easily available in simple packaging which is probably the cheapest you will find. 
They have a wonderful website where you can put up your queries or add any suggestions for the improvement of the company. They are extremely customer oriented and highly responsive to any comments and replies. 
The water provided by the company meets all standards of purity. As a matter of fact, they always employ up to date technological devices to extract the famous spring water. Therefore, it is their prime concern to prevent any contamination of this important source of water.
Other than this, they also have an automated filling plant. This makes use of a computerized environment to make sure that there is minimal human contact with the water during filling and sealing of containers. Not only is the water fit for drinking purposes, but it is also highly affordable and is extensively used for cooking as well.  
---
We are sure you must have already heard of the Agitha Group Company. A subsidiary of Agitha- Al Ain Food and Beverages also makes one of the most used packaged water suppliers in Dubai. They have been functional since 2004.
The best part is- that since the time of its opening, the company hasn't received any complaints or failed any quality checks. Their consistent performance as one of the top water suppliers in Dubai easily makes them an important mention in our list. With the perfect balance of minerals and water components- Al Ain Water is perhaps the most meticulously manufactured product in the company. 
Their most popular variety is the 5G packaged water. Among other popular products, Al Ain also provides baby food, Vitamin D water, and other medicated products. These are some of the rarest products you will be able to find in Dubai. Moreover, they have a great user interface on their website.
Hence, registering with them and getting orders on a daily basis is a rather easy affair. Simply put in your email within the official website. Other than this, you can get in touch with them directly via the hotline number. Presently, they are located on the 17th floor, Sky Tower, Al Reem Island- Abu Dhabi.
---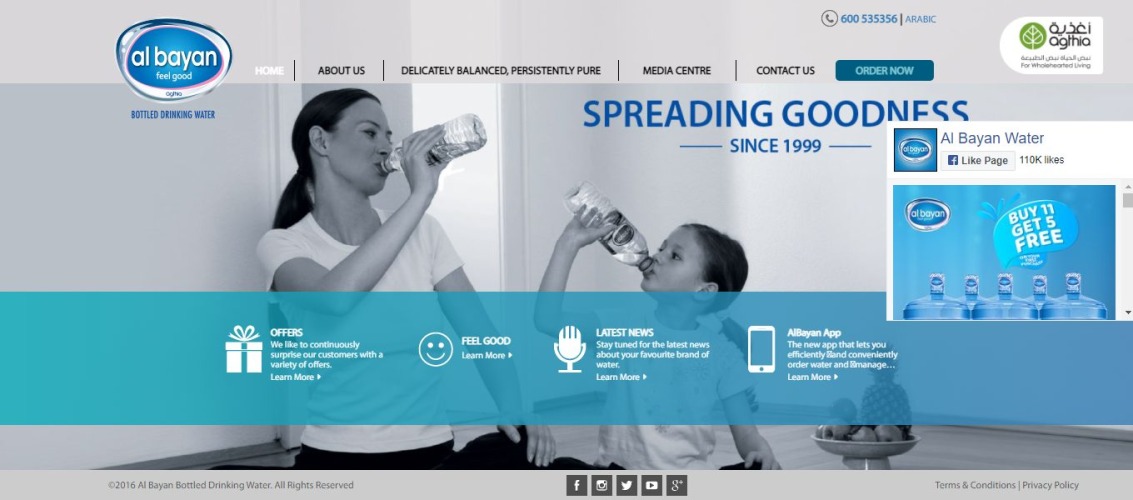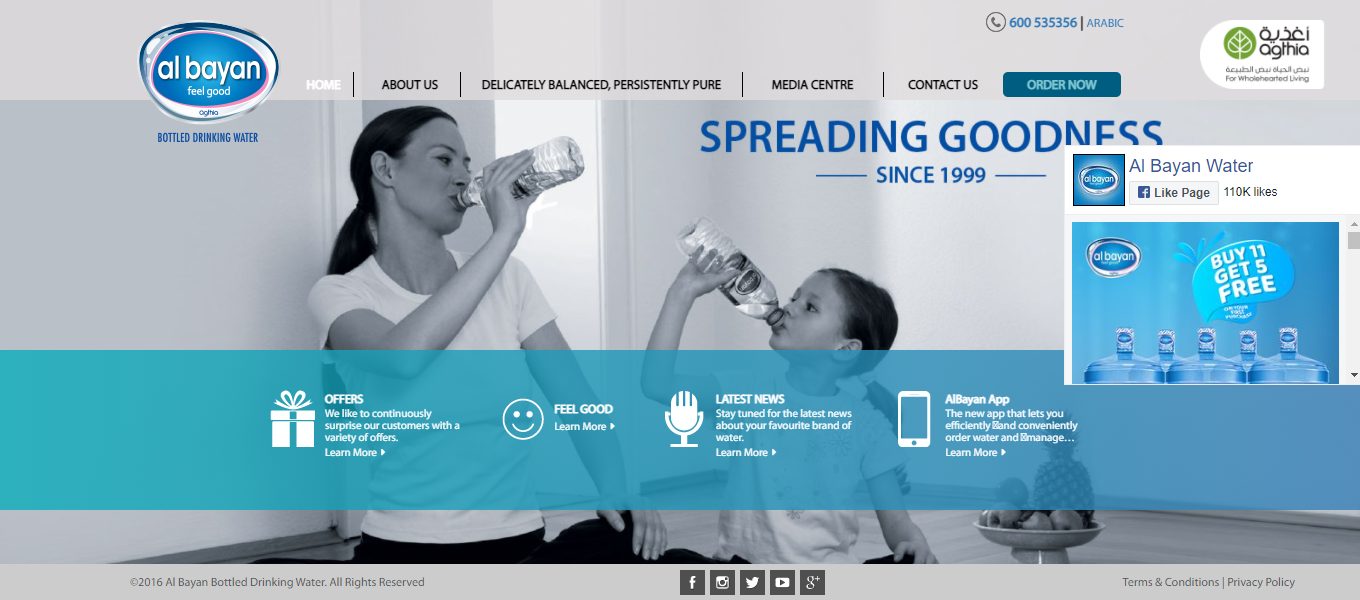 The name- Al Bayan- is commonly heard in most households of UAE. It comes within the top companies listed in DIP. Moreover, they have been functional since 1999, giving them the much-needed experience to function within a country like Dubai.
This brand is a part of the Agthia group- known for its quality performance in various fields and sectors. Moreover, their five-gallon variant of packaged water is the most used product of its kind in the market. Other products provided by them include sip sized 330 ml, 100 ml, and 500 ml packaged bottles. Also, Al Bayan offers customer accessories for bottom loading, pet water dispensers, ceramic, etc.  
Once you are registered with the company- you shall receive frequent updates on their numerous promotional offers. For instance, depending on the number of coupons you have collected you could receive free Hot and Cold dispensers worth as much as AED 550.
They have also included an online ordering system that makes things highly convenient for the users and suppliers. Further, Al Bayan has one of the widest distribution networks to be found in the country. Thus, they are the most accessible suppliers of water within UAE. Their office is located within Dubai Investment Park.  
---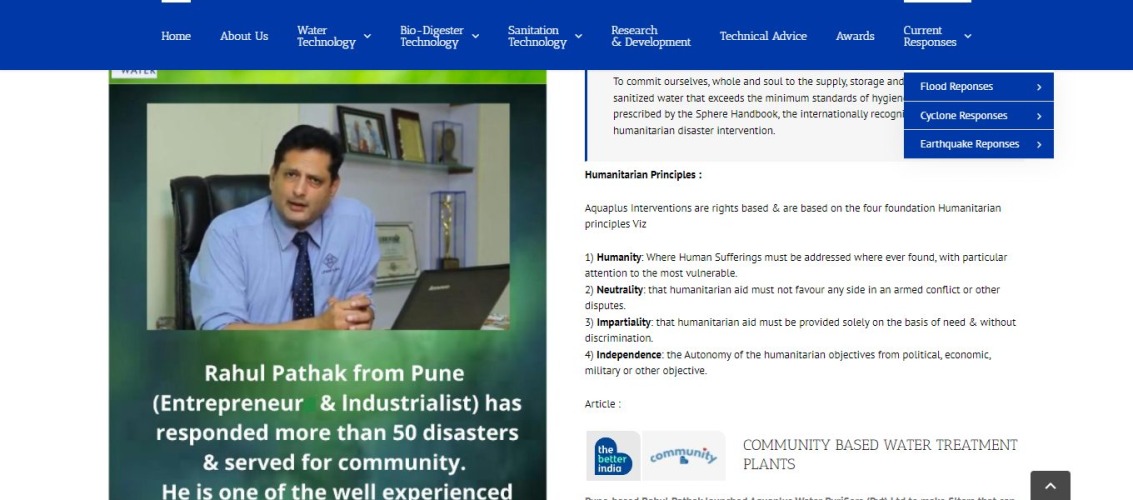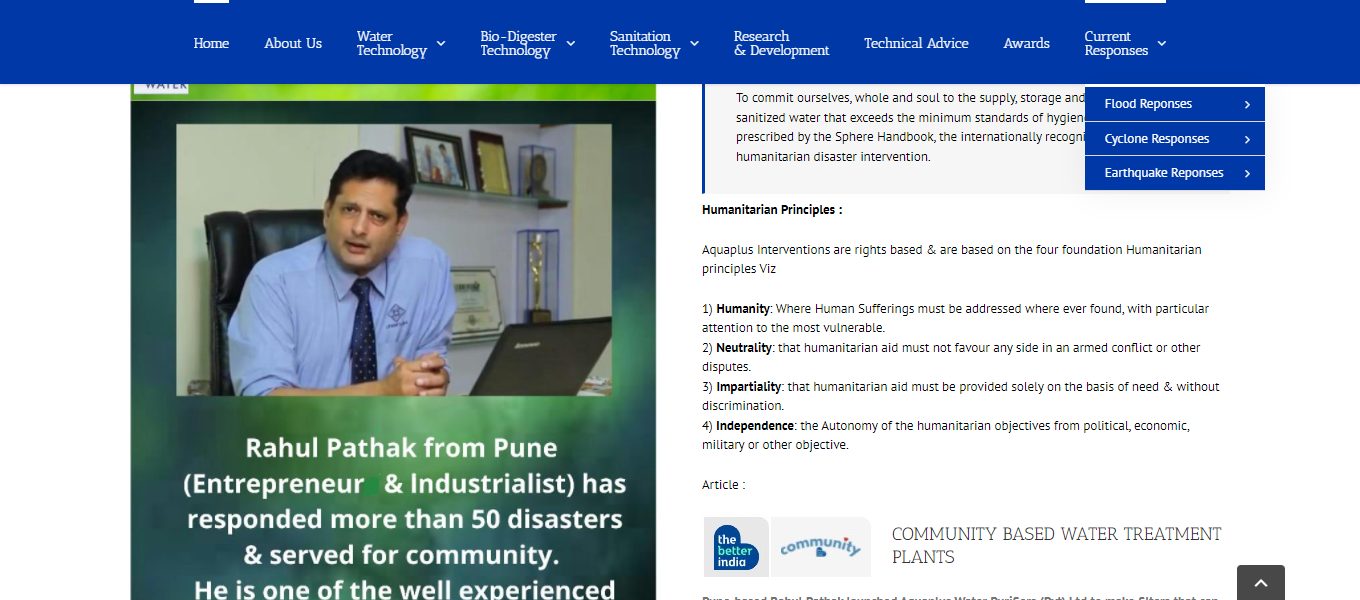 Aquaplus is one of the most customer-oriented water suppliers in Dubai. They claim to have a highly unique method of sourcing and purifying water that sets them apart from the rest of their competition. They have a highly advanced filtration process that cannot be found anywhere else.
Their water comes with certain ultra-hydrating, antioxidant, as well as rejuvenating alkaline properties. Therefore, the water provided by this brand helps get rid of all acidic toxins your body might have accumulated. Aquaplus Dubai is consistently upgrading their manufacturing process to deliver safest drinking water to their customers.  
This is the only company that has taken extra care to maintain proper PH levels in their products. If you are looking for alkaline water- then there couldn't be a better option in Dubai.  This is the only water within the country packaged within a 5-gallon BPA free container. Water from Aqualplus has also received certification from ISO, HACCP, and also been accorded the Emirates Quality Mark! Not only can you get in touch with them through their website, but also through their WhatsApp number.
---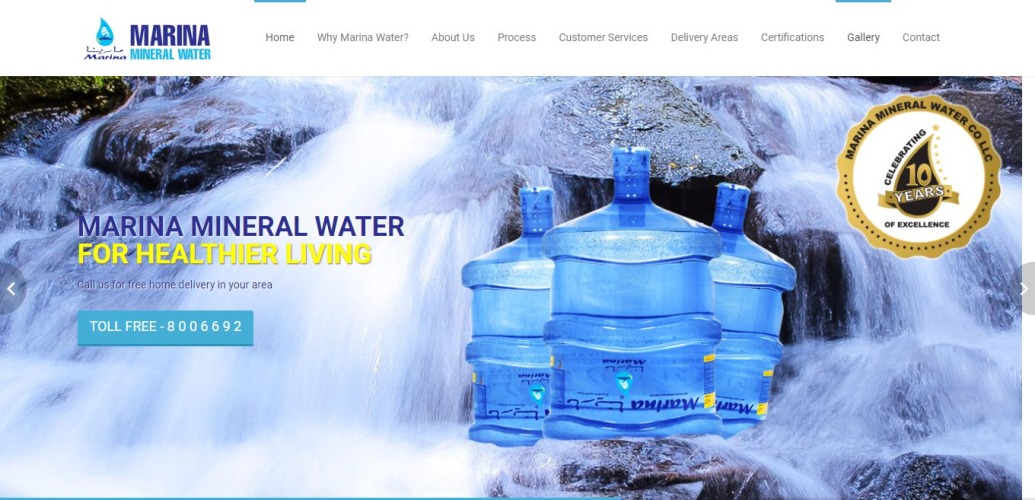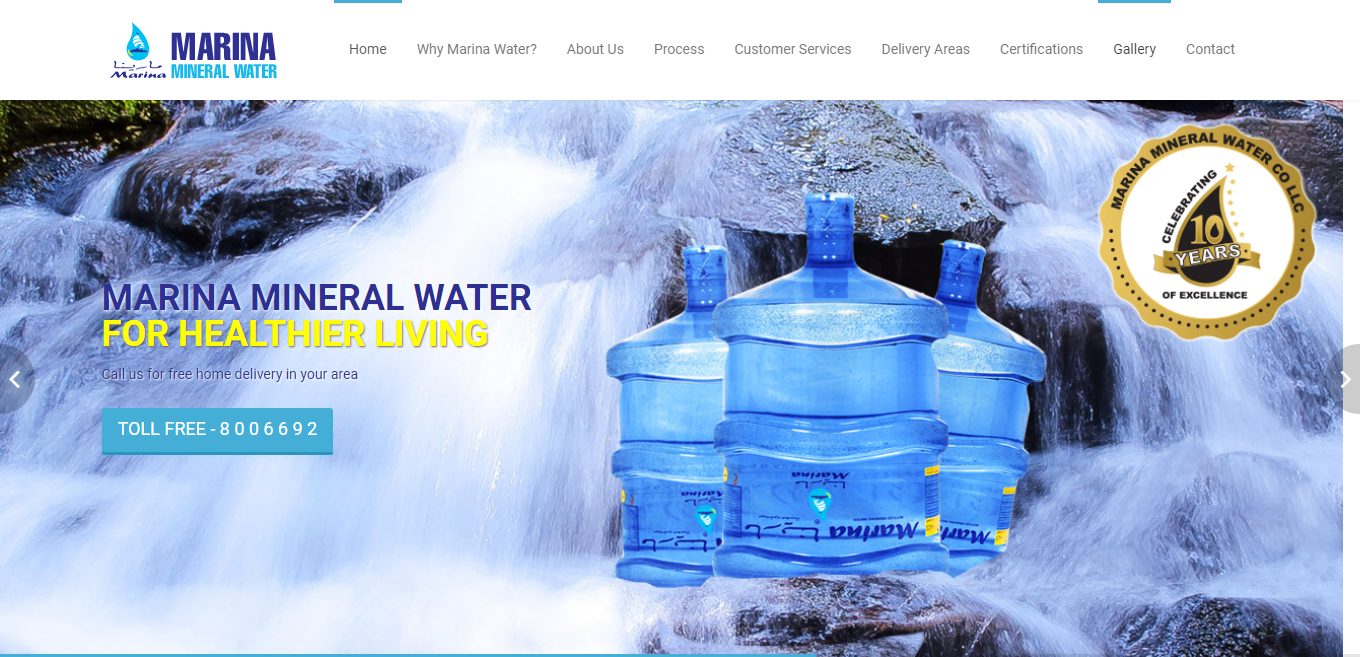 This is another company that has received quality certifications from HACCP and ESMA. Without doubt, they are some of the most reliable suppliers of water in UAE. They have consistently shown their devotion to their work with some of the strictest hygienic manufacturing and purification methods. Over the years, Marina has become one of the most loved household names in all of Dubai. Moreover, they also provide free delivery to customers in Ajman, Sharjah, and Dubai. In case of any queries, you can easily get in touch with them through their toll-free number. 
Not only is the company known for its quality products- but is also esteemed for its great customer service. Moreover, Marina Mineral Water often undergoes thorough checks based on UAE water guidelines to maintain high-quality production. Their most popular products include the 5-gallon bottled water as well as the PET cups that come in 200 ml sizes.
---
Falcon
This is another extremely popular option for people who want bottled drinking water in Dubai. It is not an independent company and it's actually a subsidiary of the famous manufacturer Al Furat. as many of you might already know, this company has been functional since 1995.
Naturally, they are one of the oldest and most respectable names within Dubai. They make sure that the quality of the water they supply is top notch. extreme control measures to ensure the purification process is up to date with modern technology. They also have an ISO certification- giving them an even higher repute. Needless to say, this water supplier in Dubai is one you can trust with your eyes closed. 
The unique thing about Falcon is that it not only supplies to domestic sectors of the society but also supplies great amounts of water to corporate structures in Dubai. They're actually billed as per the payment methods that have been predetermined by the customers as they sign up for the services of this company.
Conclusion
The above-mentioned companies in Dubai are your best bid at getting the purest form of water possible in the region! Of course, there are many other suppliers active in Dubai, but these are our ultimate top ten picks! Make sure you have a thorough look.