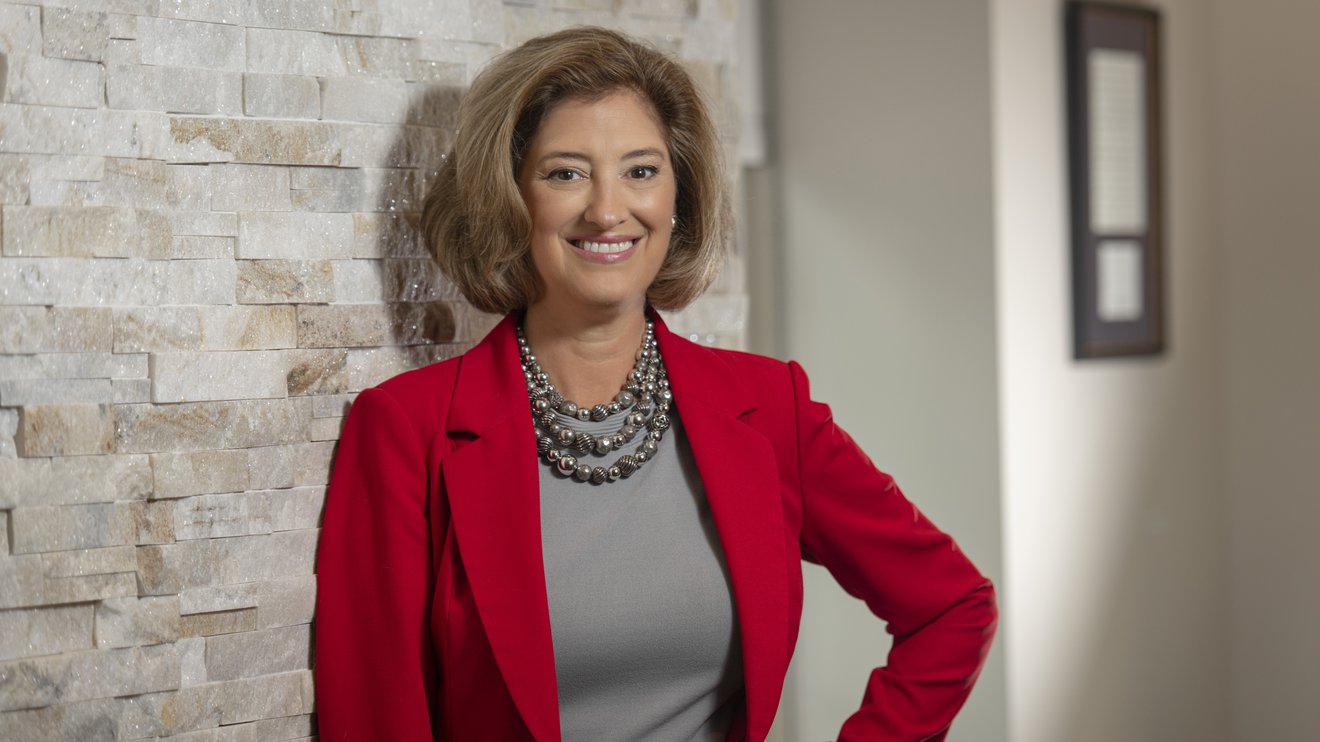 Assuming her role in May, she succeeds Lt. Gen. Larry D. James USAF (Retired), who currently serves as JPL interim director. With 20 years of leadership experience, she joins JPL from Worcester Polytechnic Institute (WPI), which is described as one of the oldest private STEM universities in the United States. She will also be appointed vice president of Caltech (while JPL is owned by NASA, it is managed by the California Institute of Technology).
"Laurie Leshin stood out in an exhaustive international search," said Caltech president Thomas F. Rosenbaum, the Sonja and William Davidow Presidential Chair and professor of physics, "because of her profound commitment to people, her strategic approach to scientific and technological opportunities, her deep appreciation of NASA's leadership in space exploration and Earth science, her mastery of complex organizations, and her ability to inspire the next generation of scientists and engineers. We are so pleased to be able to welcome Laurie back to campus and to JPL."
Leshin's career has spanned academia and senior positions at NASA, and included two White House appointments.
"I am both thrilled and humbled to be appointed the director of JPL," said Leshin. "In many ways, this feels like a homecoming. Some of the most impactful experiences of my career have taken place on the Caltech campus and at JPL – lessons learned and goals achieved that have shaped me as a leader and a space scientist. The opportunity to return to working closely with so many colleagues across Caltech – at the Lab and on campus – and at NASA is a dream come true."

"We have enormous opportunities ahead to leverage JPL's global leadership in robotic space exploration to answer awe-inspiring scientific questions and improve life here on Earth. I look forward to my work with Caltech and NASA to ensure that JPL continues to drive innovation across the global space ecosystem. Finally, I am especially honored to be the first woman to hold the title of director of JPL. I know from personal experience that diverse teams make greater impact, and I will work every day to ensure that JPL is a place where all belong and thrive. We will dare mighty things, together."
Below, second from left, Leshin celebrates the landing of NASA's Curiosity rover, on 5 August 2012, with other members of the science teams at JPL.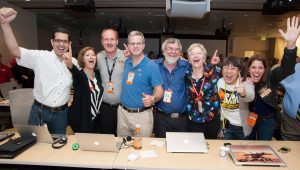 In terms of experience, Leshin is a co-Investigator on two of the rover's instruments, the Sample Analysis at Mars (SAM) tool and the Alpha Particle X-Ray Spectrometer (APXS).
In 2005, she became director of science and exploration at NASA's Goddard Space Flight Center, and in 2008, she was promoted to Goddard's deputy director for science and technology, where she and colleagues were responsible for the strategy, planning, and implementation of more than 50 Earth and space flight projects.
In 2010, Leshin assumed the role of deputy associate administrator of the Exploration Systems Mission Directorate at NASA Headquarters, where her work involved the oversight of the future human spaceflight program, including efforts to establish commercial crew capabilities and elements of what is now the Artemis programme.
Leshin left NASA in 2011 to join Rensselaer Polytechnic Institute as dean of the School of Science. At WPI, Leshin focused on expanding research, WPI's signature Global Projects Program.
Images: NASA/JPL-Caltech
See also: Nasa's Ingenuity Mars helicopter takes flight on Red Planet