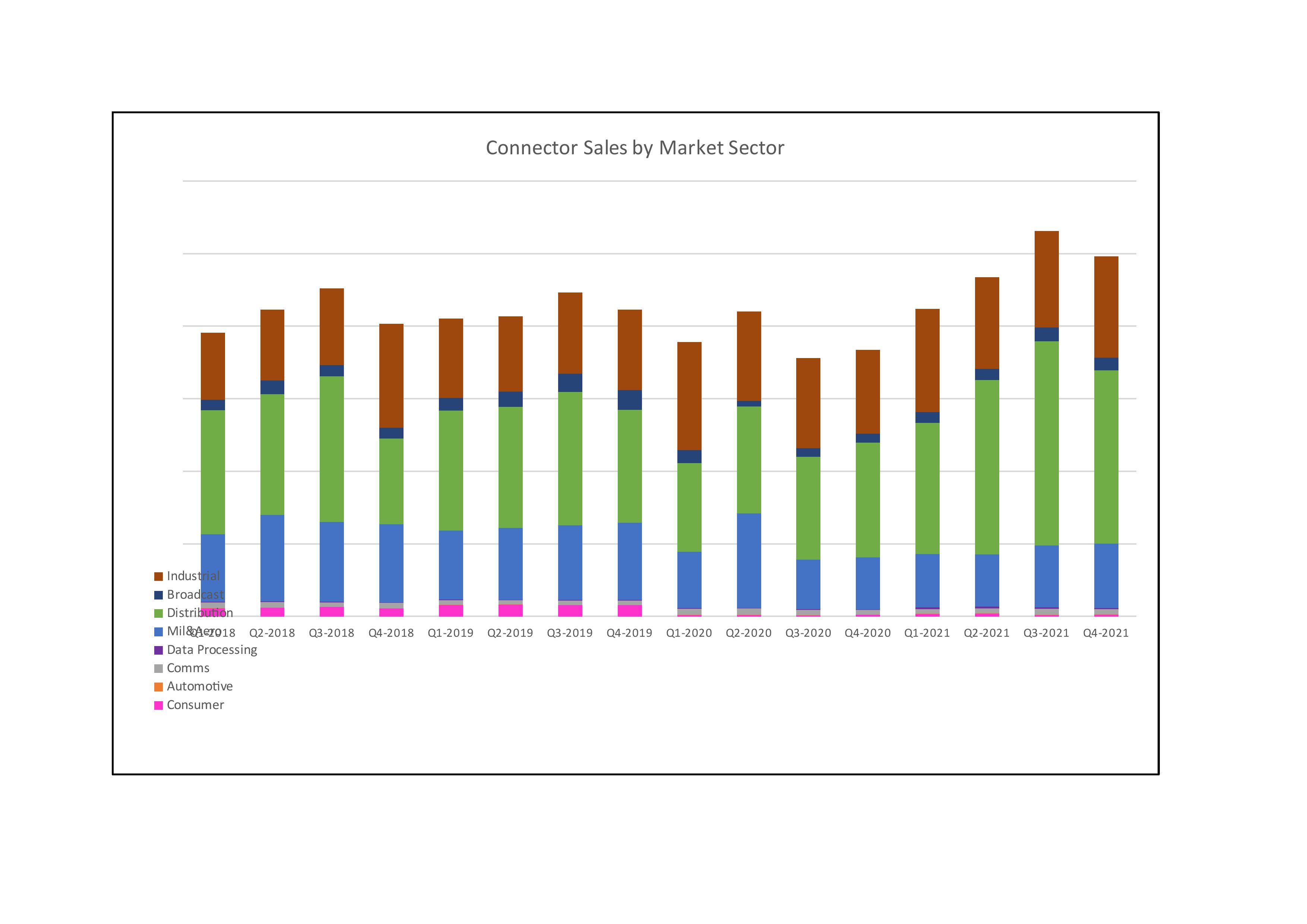 UK connector sales hit record numbers in 2021, as the sector enjoyed what has been described as "a bumper year," by John Biggs, Chairman of the Interconnect Technology Suppliers Association (ITSA).
On average ITSA members reported 2021 sales up over 17% on 2020, and revenues back at 5% over pre-pandemic levels.

Outstanding revenue growth of up to 40% was reported by some ITSA members, bookings were also on a roll with some members pushing up to 60% growth year on year.
2021 orders advanced 37% year on year and are 18% up on pre-pandemic levels.
Virtually every market sector contributed to this stellar performance.
Connector suppliers benefitted from increased sales in automation driven by investment in warehouses to meet increased online sales.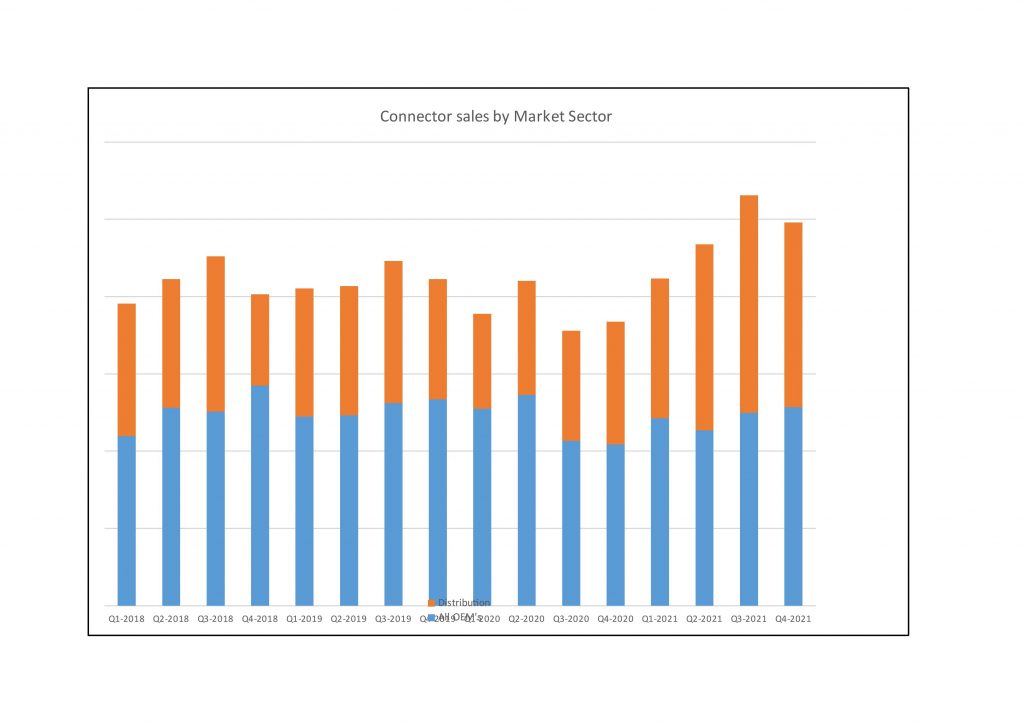 The trend to working from home and remote working during the pandemic buoyed demand from data centre equipment suppliers.
Medical electronics has been another stand out for the connector business, alongside traffic management, test and measurement, and mass transportation.
Broadcast is also finding its feet again as the government lifts Covid restrictions, paving the way for a revival in the events business.
John Biggs adds, "The Mil/Aero market has a lot of activity, but this has not resulted in increased revenues yet. The rail market has seen some recent growth, but this does tend to be project specific."
Coaxial connectors have been making the running amongst the product sectors with sales soaring 33%.
Fibre optic connectors and circular connectors for harsh environments contributed handily reporting mid-teens double digit growth.
"Overall, our members have enjoyed a bumper year, and most are back at or slightly above 2019 pre-pandemic levels, comments John Biggs.
A book to bill ratio of between 1.1:1 up to 1.4:1 and a strong order book suggests 2022 will start at a gallop.
ITSA members indicated that this level of demand is notsustainable throughout 2022 and they expect demand to slow as we move through the year.
Most are budgeting for between 5% and 10% sales growth in 2022.
Supply Chain Issues
Getting their hands on raw materials is still proving a headache for ITSA members. Specific problem areas in the global supply chain include cables, fasteners, and other raw materials. Long lead times and further incoming price increase are also having an impact.
Investment
The healthy market for connector products has stimulated investment by ITSA member companies in acquisitions and a continued investment in design and manufacturing facilities, following on from a positive trend of investment that has happened over the past two years despite the pandemic.