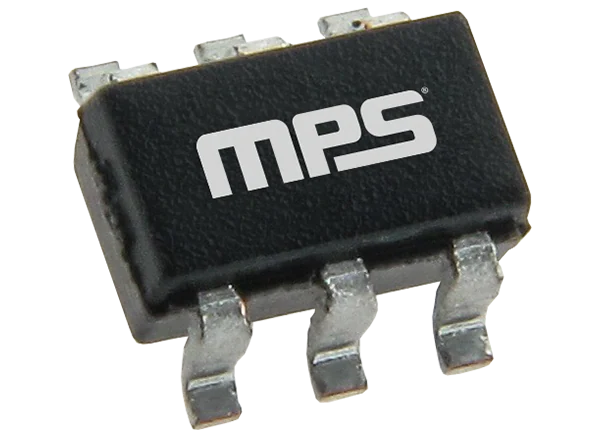 Monolithic Power Systems (MPS) MPQ811x High-Side Current-Sense Amplifiers are ideal for automotive systems, industrial supplies, and systems where battery/DC monitoring is critical. High-side current monitoring is beneficial in battery-powered systems since it does not interfere with the ground path of the battery charger. The low-cost, unipolar, high-side current-sense amplifiers operate from a 2.7V to 60V supply and typically consume a 300µA current. These devices have common-mode input ranges between 0V and 60V with a 700kHz high bandwidth. Additionally, this makes the MPQ811x ideal for inside control and short-circuit protection loops.
The MPS MPQ8112 and MPQ8113 convert a differential input voltage to a voltage output with built-in internal common input resistors and load resistors. The MPQ8112 has a 50V/V gain.
The MPQ8112A and MPQ8113A convert the differential input voltage to a current output. This current is converted back to a voltage with an external load resistor. The MPQ8112A has an adjustable gain based on the external common input resistors and load resistors.
The MPQ811x High-Side Current-Sense Amplifiers are available in TSOT23-6L packages
Features
Low-cost, compact current-sense solution
700kHz Bandwidth
300µA Typical supply current
2.7V to 60V Operating supply voltage range
0V to 60V Common-mode input voltage range
0.2µA Typical shutdown current
300µV Input offset voltage
Available with fixed 50V/V gain (MPQ8112 and MPQ8113), or adjustable gain (MPQ8112A and MPQ8113A)
Adjustable maximum output voltage
±1% Current-sense gain accuracy
High-current sensing capabilities
Available in a TSOT23-6L package
Available in AEC-Q100 Grade 1
MPQ8112/A Typical Applications
MPQ8113/A Typical Applications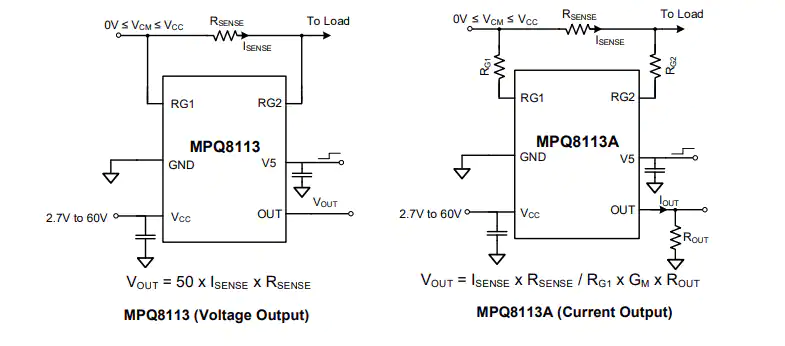 more information: https://www.monolithicpower.com/en/mpq8112a-aec1.html