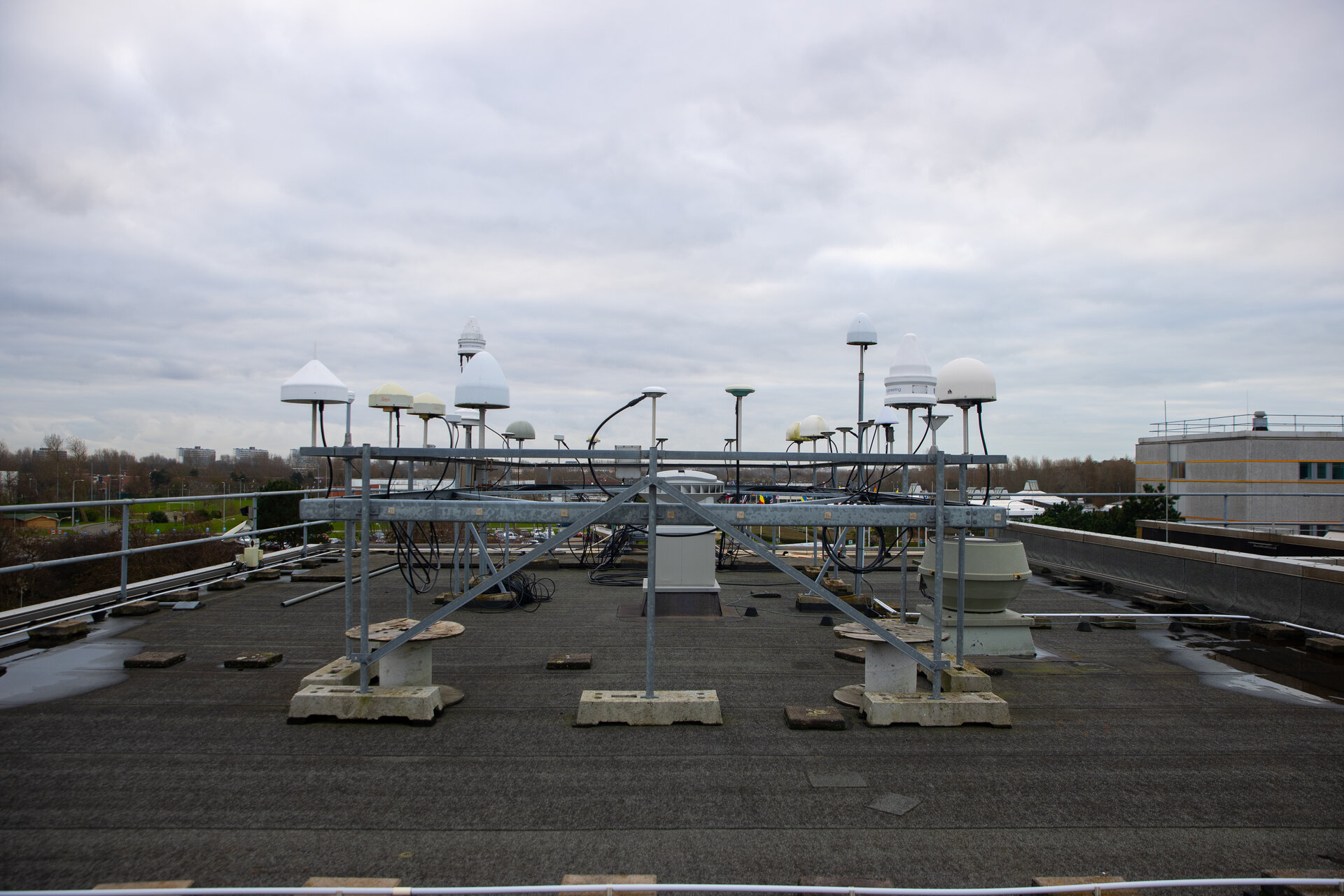 It's the set of antennas on top of the ESA's Navigation Laboratory – dubbed the Navlab – at the ESTEC technical centre.
"Up here we have a variety of antenna designs in place – such as omnidirectional, high gain and arrays – from leading world receiver manufacturers, which acquire signals from all major global GNSS constellations, including Galileo, GPS, the Russian Glonass and China's Beidou, as well as regional systems such as Europe's EGNOS," explains ESA's Radio Navigation Engineer Michelangelo Albertazzi.
By the way, what is the collective noun for antennas? The ESA describes them as a 'farm'.
The NavLab itself is equipped with GNSS equipment to record, replay and analyse the RF signals picked up by these antennas. This helps with its primary aim to perform tests, analyses and characterisation of navigation systems for both ESA and external customers.
There's also the PRS laboratory, where the GALILEO Public Regulated Signal related activities and equipment are carried out in a secure environment. Pictured below is the NavLab GNSS receiver testing room.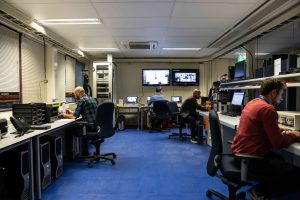 It was also – as a bit of tech history, while we are talking about this particular Dutch roof – the site of the very first Galileo positioning fix which was acquired back in 2014 using the first quartet of Galileo satellites, says the agency.
NavLab
Basically, the NavLab has two large working rooms full of state of the art GNSS equipment, two server rooms, two customized Mercedes Sprinter vehicles dedicated to on-field mobile campaigns, the PRS laboratory and an expanding farm of antennas and sensors on the roof.
The GNSS equipment and test-beds hosted in the NavLab allow users to perform every type of study and analysis related to PNT (Position, Navigation and Timing), says ESA.
Which reminds me of that old joke…
Engineering joke [oxymoron…?] – Two antennas met on a roof, fell in love and got married. The ceremony wasn't much, but the reception was excellent… pic.twitter.com/j9ESYMpVeV

— Radio Design (@radiodesign2007) December 19, 2019