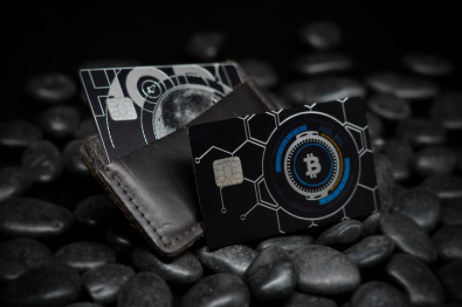 Crypto debit cards are fast becoming part of the mainstream financial system. Their demand is driven by more people acquiring cryptocurrencies like Bitcoin, ETH, and Litecoin. At the same time, merchants are still hesitant to accept these cryptocurrencies as payment for goods and services.
Crypto debit cards allow holders of the cryptocurrencies to spend them in mainstream stores as the merchants receive national currencies they are comfortable with such as the dollar, Sterling Pound and Euro.
Some of the most notable crypto debit card brands include Coinbase, BitPay, Binance Card, and Wirex. Club Swan has been in the market since 2019, but those who have used it write positive reviews and give it high ratings online. In late 2021, I decided to get a Club Swan account and investigate myself.
The similarity with other cards
A few things about the card are quite similar to what you might experience with the other crypto debit cards in the market.  For example, to get started, you have to fill out an online form. Since Club Swan is a regulated financial service business, like other issuers of crypto debit cards, you are expected to provide KYC information. In particular, you are supposed to give them your name as it appears on a government-issued identification document.
You also need to input your social security number. For non-Americans, you can provide a national identification number instead. The platform expects you to upload a digital copy of the ID to verify these details. You are also expected to provide your postal address, which they will use to ship the physical card to you. When using crypto debit cards, just like with services from the bank, you have to sacrifice a little of your privacy.
The sign-up process takes about ten minutes, and once done, you get a digital version of the debit card, and you can start using it immediately. You are also assigned two bank accounts (one for US dollar and the other for Euro) through which you load the card. You can also create wallets for up to eight different crypto assets.
Besides Bitcoin, you can use Ethereum (ETH), Bitcoin Cash (BCH), Litecoin (LTC), Basic Attention Token (BAT), and EOS to top up your ClubSwan debit card. You can also use Tether (USDT) and USD Coin (USDC) stablecoins. Like the other crypto debit cards, your ClubSwan debit card is linked to an exchange through which you convert your money from crypto to fiat and vice versa.
The moment you finish signing up on the Club Swan platform, they start the process of shipping the physical debit card to you. It took about a week and a half for mine to reach me. It could have taken less time if I was based in the US, where they are shipped from. Before the card arrived, I accessed my online account and converted between crypto and fiat. Indeed, I used the virtual version of the debit card to run a few promotions on Amazon, and it worked fine.
When the card arrived, I had to activate it using a secret code on my online account. I have used the card often to shop online and in brick-and-mortar stores, and so far, I have not had any technical issues. The only issue I noted with the card is the high cost of maintaining it. For example, the Starter card charges a monthly fee of $35 a month.
The ClubSwan approach.
Now let's look at what ClubSwan does differently from the other brands in the market.
Membership club
Most crypto debit cards are issued either by exchanges like Coinbase or payment processors like BitPay as an additional service to their core products. Others like Wirex have it as the primary product.
On its part, Club Swan is a club that offers its members a wide range of services, including concierge services.
When you sign up, you choose from a list of membership tiers, including Starter, Premier, VIP, to Chairman. The higher the tier, the more features, and benefits you get. For example, the Starter tier membership has an account limit of $50000, while the Chairman tier has no limit.
Gift card management
Club Swan provides the mechanism for a user to receive, send and spend gift cards from various major brands from a single window. This is not a common feature with the other crypto debit cards.
Affiliate program for members
As a member of Club Swan, you can refer others and earn a 20% commission. For example, if someone you refer picks the VIP tier membership, you earn $239.00. Besides, if you have three successful referrals, you can upgrade your membership free of charge.
Concierge
As a member of Club Swan, you have access to virtual assistants who can carry out tasks on your behalf, saving time. In particular, the virtual assistants can buy air tickets, book hotel rooms, do the shopping, and sign up for VIP events on your behalf.
Fast conversion
If you trade crypto assets, the Club Swan portal could be handy. It facilitates near-instant conversion between fiat and crypto, important in an asset market with high price volatility. You can take advantage of fast price changes.
Payment cards as artifacts
Primarily, debit cards are designed to be functional tools. That means the emphasis is on their ability to facilitate shopping with convenience.
While detailed steps seem to have been taken to make the Club Swan debit cards highly functional, there is also a lot of emphasis on making them tools of expression.
In other words, Club Swan has given their cards some aesthetic value through unique designs to make the holder stand out from the crowd. Meanwhile, the material ranges from plastic to precious metals.
It is still too early to figure out where Club Swan is likely to up in the market. However, based on what is putting in the market, it will most likely become a major brand.